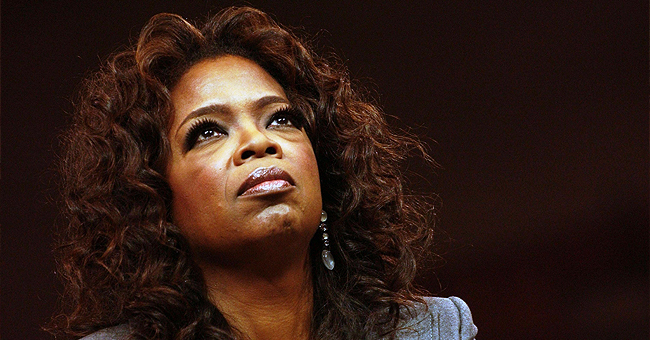 Getty Images
Oprah Winfrey Praised after Opening Private Road to Aid Maui Fire Evacuations

Oprah Winfrey is praised on Twitter after she immediately responded to tweets requesting for access within her Hawaiian property following a brush fire that threatened the lives of residents in Maui.
There is no limit to Oprah Winfrey's generosity. In response to the brush fire that broke out in Maui on Thursday, the multimedia mogul opened up her private road to assist in the evacuation.
RESIDENTS OF MAUI SEEK OPRAH'S HELP
Winfrey owns a property on the island which residents recently found use for. In the onset of the fire that hit the areas of Maalaea and Kihei, tweets addressed to the OWN founder requested for access within her property in order for those affected to flee and relocate to a safer place.
One person in panic tweeted,"@Oprah there's a huge brush fire on Maui right now! People are trying to evacuate Kihei-my husband and son included. If you would kindly share the code to your gate/road, folks can evacuate through Kula."
Another by the name of Jack Moussally wrote, "@Oprah Maui is on fire consider opening the ranch road so we can get upcountry."
OPRAH RESPONDS IMMEDIATELY
Proving she's as much a listener as she is a doer, Winfrey responded immediately to the tweets. Shortly after, she tweeted a message to Moussally informing him that her private road is already accessible.
"Hi there Jack, Access to the road was given to county officials immediately. This was many hours ago. Hoping for the safety of all."
FANS PRAISE OPRAH'S EFFORTS
Within seconds of her tweet, fans responded with words of praise for the ever-reliable philanthropist.
"Of course Oprah comes thru with the clutch," one said while another commended her for being, "awesome and always prepared to do for others."
Even Hawaii Governor David Ige joined fans in tweeting his thanks by writing, "A big mahalo to @Oprah for giving @mauicounty access to your private road for use to assist in the #Mauifire."
THE BRUSH FIRE THAT ROCKED MAUI
Residents of Maalaea and parts of Kihei were advised to evacuate after a fire that started along Kuihelani Highway threatened to reach their areas. Shelters were prepared in Wailuku and Kihei for thousands who were displaced. Maui Mayor Mike Victorino requested the public to conserve water and energy and prepare for the possible repercussions of the fire.
As of Friday, the wildfire continued to persist though 20% of it had been contained. To assure the safety of the residents and provide faster relief, Governor Ige declared Maui county a disaster area.
OPRAH PONDERS REBOOTING HER SHOW
Meanwhile, Oprah's boost in popularity after her kind gesture should give her all the more reason to pursue plans to reboot her famous talk show. She recently revealed she was considering the idea but "maybe not every day."
Should the network owner decide to revive "Oprah," it will also give her more opportunities to give back, though it's not as if she hasn't done enough.
Please fill in your e-mail so we can share with you our top stories!