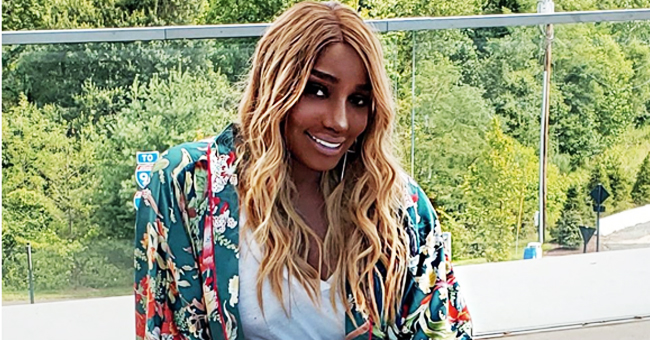 instagram.com/neneleakes
Nene Leakes and Husband Gregg Appear Happy in New Pic But Caption Sparks Divorce Rumors

NeNe Leakes sparked divorce rumors despite sharing a happy photo with her husband, Gregg Leakes. One detail in her caption led fans to believe they're headed for splitsville.
It's not uncommon for NeNe Leakes to share photos of her and her husband, Gregg Leakes but her latest drew more attention because of the caption attached to it.
A SUSPICIOUS QUESTION STARTED IT ALL
It was just a second ago when NeNe raised questions about her marriage after taking to her Twitter to ask for advice.
"U find out ur husband/boyfriend been talkin on the phone regularly to 1 of ur female employees as "just a friend" but u had no knowledge of it, did he cross any lines?," she inquired.
Though she clarified she was asking on behalf of a friend, many chose not to believe. After all, it made sense that NeNe would actually be speaking of herself.
For one thing, she owns multiple boutiques which employ female staff. She'd also been complaining about her husband's cruel behavior towards her while he sought treatment for his cancer. That could be a reason for him to stray. Rumors of trouble in their marriage started swirling then but NeNe denied them.
BROWS RAISED FURTHER WITH HER LATEST POST
Now it seems those rumors are back in motion fueled by NeNe's latest post. Though she and Gregg appear to be getting along fine in their dinner photo, her caption, or more specifically, her hashtag, raised questions about their relationship.
"Not any ole Friday nite," she wrote, along with the tags #lifeoftheleakes and #wewillALWAYShaveabondnomatterwhat.
It was the latter that urged fans to take to her comments section and dig deeper.
"Huh? No matter what? Y'all getting divorced again or something?" one asked.
"that's exactly what it sounds like," another chimed in.
THERE'S A POSSIBILITY FANS ARE JUST OVERREACTING
Of course, there were others who didn't see anything suspicious about the post and just congratulated the couple for their lasting union.
"What a beautiful relationship this is 15+ years people y'all better take notes."
With the length of their marriage, it would be easier to believe that nothing's wrong and that the two are genuinely happy together. Besides, they do look happy in the photo. And if there was trouble, we're certain the reality star would open up to the public at the proper time.
In the meantime, let's hope the couple continues to thrive in their marriage and trust that whatever may be going on between them is a positive thing.
Please fill in your e-mail so we can share with you our top stories!