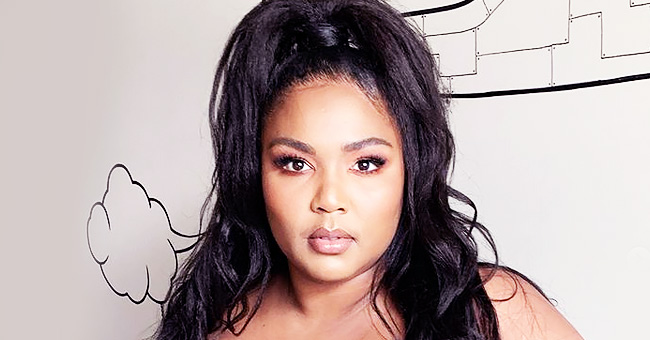 These Lizzo-Inspired Curvy Girl Swimsuit Ideas Will Make You Feel 'Good as Hell'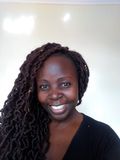 Summer is here and it's time for some fun in the sun. Just because you've got a few extra curves doesn't mean that your body isn't for the beach or the pool. Turn on some Lizzo to give you that confidence boost and browse through these swimsuits that will show off what your mama gave you.
She's loud and confident. She sings, she raps, she twerks, and she's a classically trained flutist. She flirted unabashedly with the cute Trevor Noah during an interview. And, as she told Essence, she's hell-bent on normalizing "the dimples in my butt or the lumps in my thighs or my back fat or my stretch marks."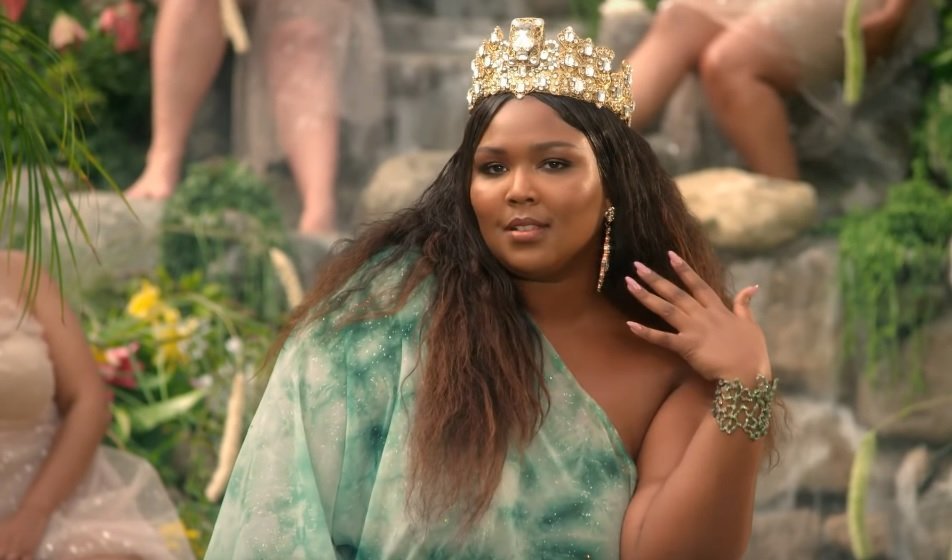 Source: YouTube / Lizzo / Scuse Me
That's Lizzo, the artist du jour who's been releasing hit after hit. CNN called her songs "unapologetic, self-love mantras that empower a demographic we rarely see celebrated: plus-size Black women." With the release of her third studio album "Cuz I Love You" in April of this year, Lizzo has been hailed as the body positive style icon to watch.
"I made a decision to be myself because I knew I had no choice," Lizzo told Essence. "Sometimes the label 'unapologetic' bothers me because it can be loaded because it means we have to apologize for something in the first place. But I'm trying to shake up the narrative about how we're supposed to act."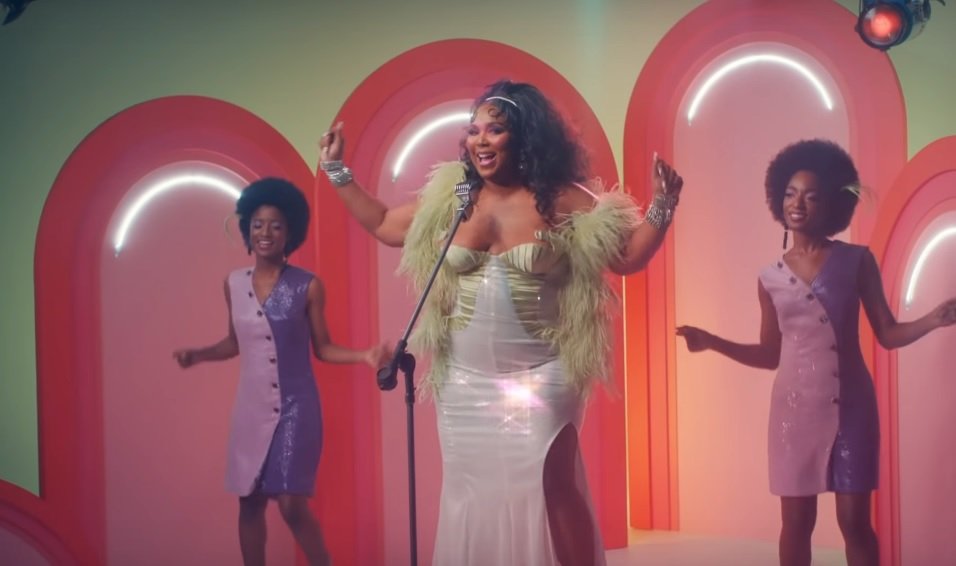 Source: YouTube / Lizzo / Juice
But it wasn't always like that. "Someone asked a question... They asked me what's my favorite thing about myself. And I told them my personality. And they said, 'OK, but physically, what's your favorite thing about yourself?' And I did not have an answer," the "Good as Hell" singer confessed to NPR.
"The inspiration… comes from my interview with StyleLikeU," the Detroit native said when talking about "My Skin," her first body-positive song that was released in 2015. Since then she's been releasing feel-good anthems that celebrate loving yourself just the way you are, like "Juice" and "Fitness."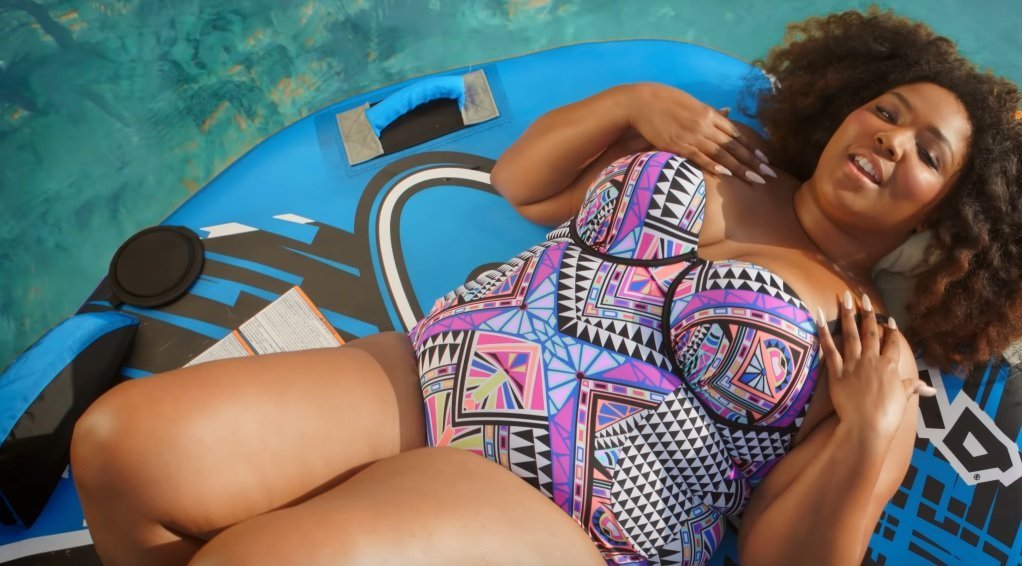 Source: YouTube / Swimsuits For All / Good as Hell: Resort 2018
FLAUNTING THOSE CURVES WITH ASHLEY GRAHAM
In 2017, swimwear designers Swimsuits for All got together famous plus-size model Ashley Graham, curvy Australian model Stefania Ferrario, 40-something teacher-turned-model Rachel Peru, model Elaine Irwin, and Steve Harvey's daughter Lori to model their All 2018 resort collection.
As if gathering all those beauties at a Bahamas resort wasn't enough, they added Lizzo to the mix and made a video that featured her hit song, "Good as Hell." The end result was a video showing Lizzo - and the others – celebrating their bodies while having in the sun.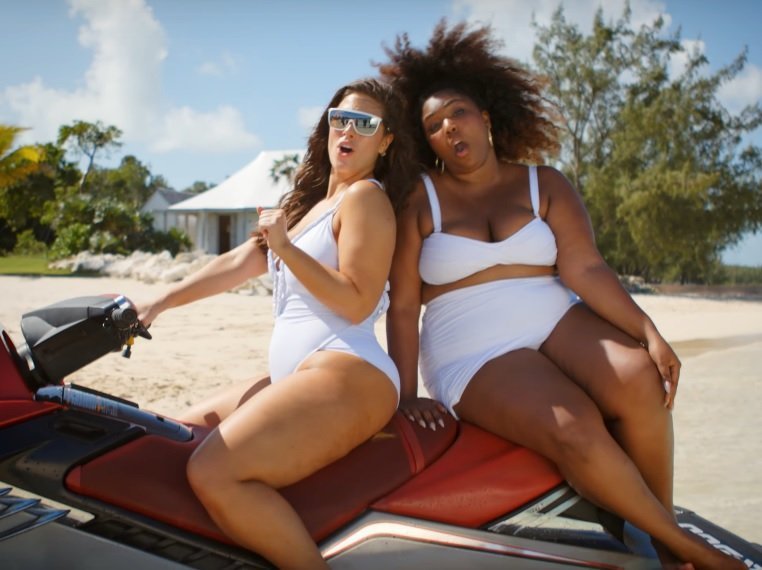 Source: YouTube / Swimsuits For All / Good as Hell: Resort 2018
DO IT LIKE LIZZO
Thanks to Essence, we believe that every body is a beach body. Being curvy doesn't mean that you have to resort to dowdy, unflattering bathing suits when you want to hit the beach or the pool. Take a page from Lizzo's handbook and feel good about yourself in this curve-flattering swimsuits.
1. FREE YOURSELF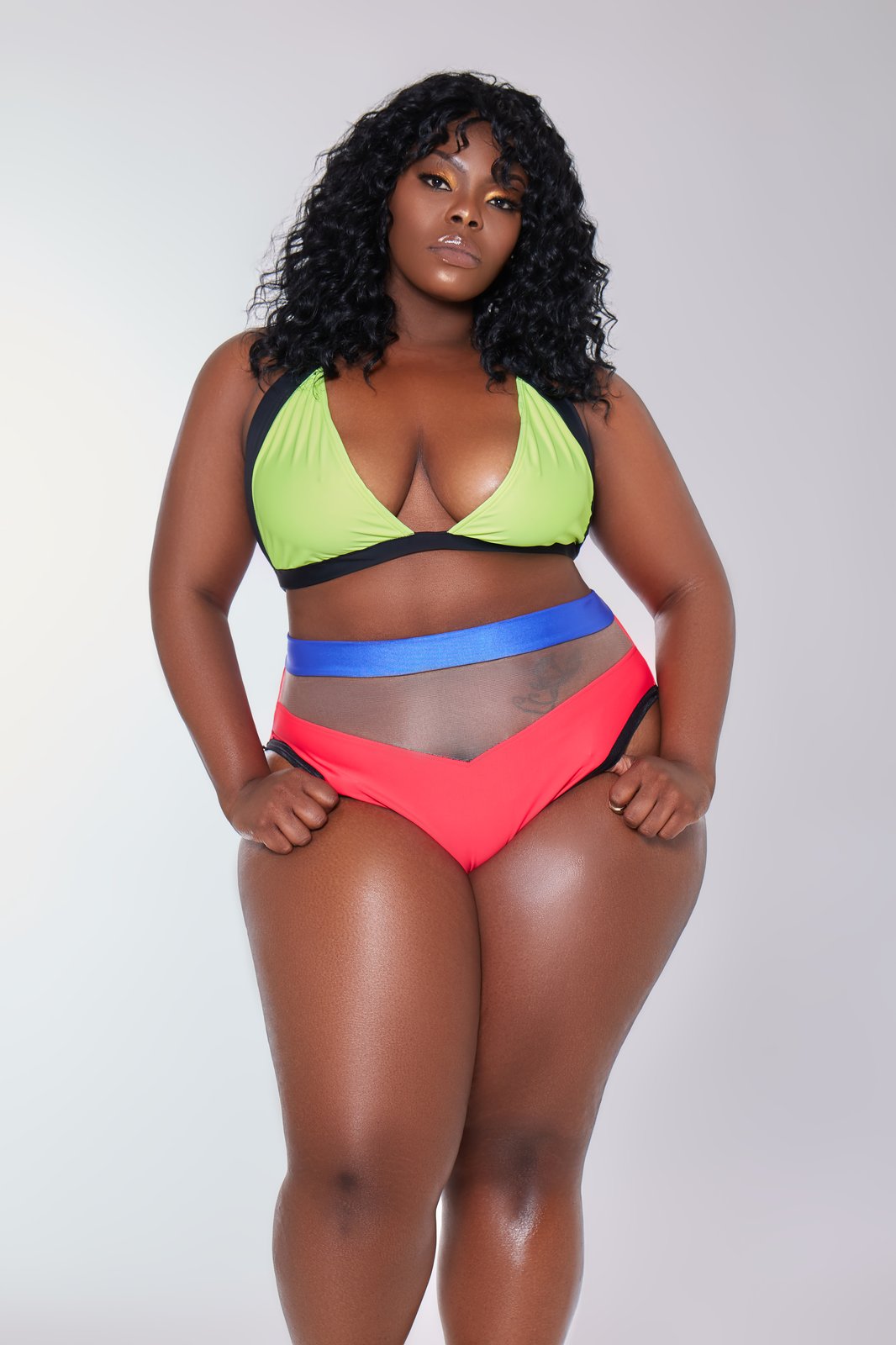 Source: The Diva Kurves Collection
This two-piece swimsuit from Diva Kurves is bold and sassy, just like Lizzo. If you have fully embraced your curves and are looking to flaunt what you've got, then this right here is for you. Get it for $120.
2. GET LIFTED
Source: Swimsuits For All
Plus-size fashion blogger and designer Gabi Fresh has done several collaborations with Swimsuits For All to release stylish bathing suits for the curvy woman. We love this color block two-piece because the top has underwire, giving a great lift in the chest. Get it for $68.
3. SUCH A TEASE
Source: Forever 21
Maybe you don't want to let all your curves hang out. We get it. That's why this yummy two-piece from Forever 21 would be perfect for you. The top has a peplum-esque feel to it, with a sweetheart neckline and detachable straps. The high rise, ruched bottom makes sure that you look good and feel comfortable no matter the size of your lunch. Get it for $46.
4. THE BEST OF BOTH WORLDS
Source: Eloquii
This one-shoulder swimsuit from Eloquii has a cutout design that allows you to show plenty of skin while flattering all the curves. Get it for $33.
5. TAKE THE PLUNGE
Source: FashionNova
Just because it's a one-piece doesn't mean that it can't sizzle. This bathing suit from FashionNova Plus has a plunging neckline and a strappy design around the hips. Could it be any hotter?! Get it for $40.
6. BE BOLD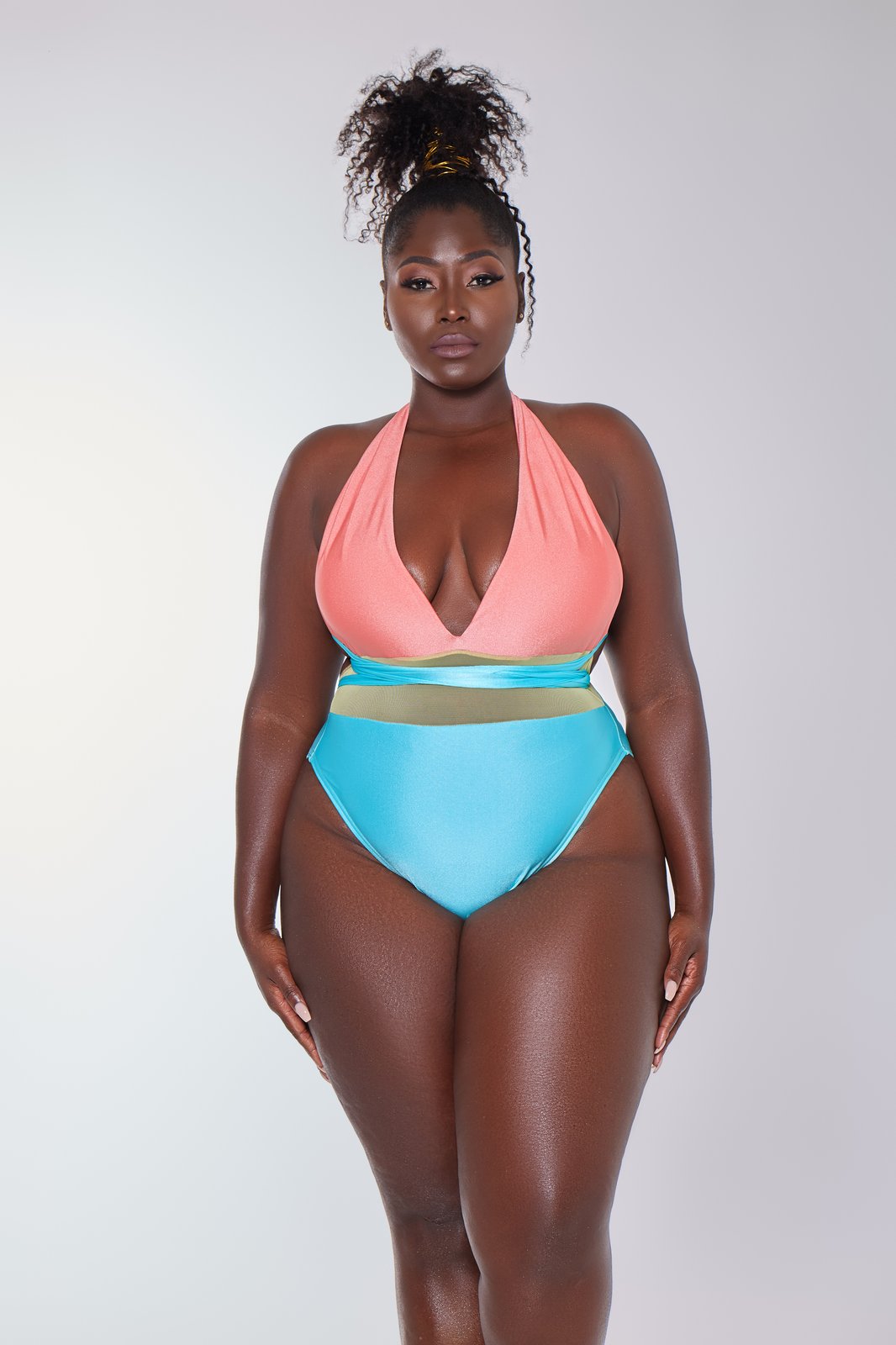 Source: Diva Kurves
If you love color, then this bathing suit by Diva Kurves is for you. With its plunging halter neck design and mesh panels around the waist, this high-cut swimsuit makes sure you stand out wherever you go. Get it for $120.
Celebrate your curves this summer. Don't limit yourself to looking like a snack when you're the whole damn meal.
Please fill in your e-mail so we can share with you our top stories!