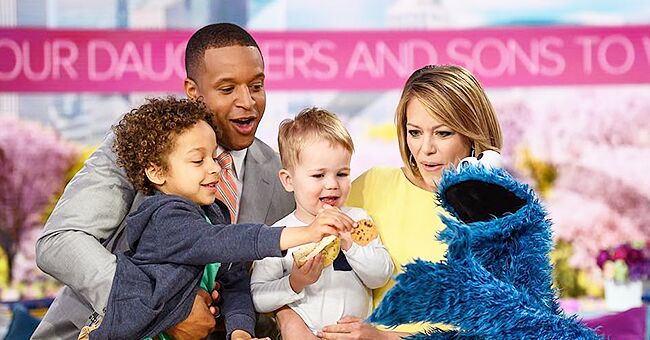 instagram.com/dylandreyernbc
Dylan Dreyer Announces Her Second Pregnancy after an Infertility Struggle

Dylan Dreyer is expecting her second baby in January -- it's another boy! The announcement came during the airing of "TODAY," after opening up about her miscarriage in April.
During the airing of "TODAY," co-anchor Dylan Dreyer announced her pregnancy with baby number two with her husband, Brian Fichera. The great news comes after she opened up about her infertility struggles in May.
CALVIN'S BABY BROTHER
The couple's two-year-old son Calvin helped reveal his baby brother's gender on the show -- it's a boy. A video of Calvin played during the show, where he was seen with a sonogram his hand, which he believed reflected his mom's incoming "five babies."
Fichera, who was behind the camera, suggested to his son that it's "maybe just one," but the toddler begged to differ, raised his hand, and insisted it's "five!" Calvin later came into the studio with a bunch of blue balloons trailing him to reveal his brother's gender.
THE GOOD NEWS
After trying to have another child, Dreyer and Fichera endured a miscarriage late last year where the co-anchor admitted it to be an "emotional journey."
"You know, I opened up about my fertility and second infertility, (and) surgeries I've had to have," she shared. "I had all my medicines -- I brought it all down to the Kentucky Derby with me. My doctor calls and says, 'Don't take anything. You're pregnant.'"
THE BAD NEWS
The bad news for the couple came months ago after experiencing difficulty trying to conceive, despite the fact that getting pregnant with Calvin was no problem at all. Dreyer diagnosis meant she had a "very low egg count" and scarring on her uterus after undergoing a C-section with her firstborn.
"I'm devastated, and I have to go to work on the 'TODAY' show and be happy and smiling and pretend like nothing's wrong. We push [emotions] down and get through the show," she said.
Please fill in your e-mail so we can share with you our top stories!