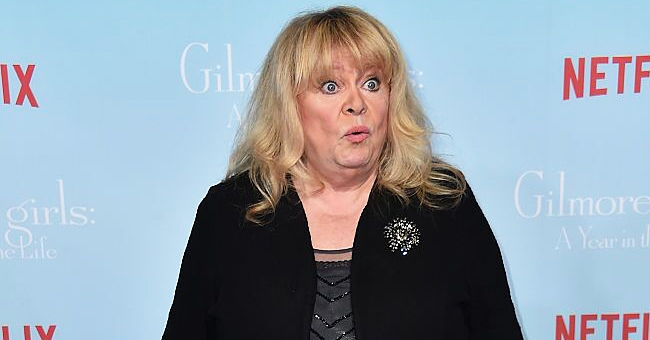 Getty Images.
Sally Struthers of 'All in the Family' Fame's Life after the Show Ended

Best known as Gloria Bunker Stivic on the 1970s sitcom "All in the Family," Sally Struthers remained as dedicated to the art of acting during her later years as she did when she first started.
After a seven-season run, and two supporting Emmy Awards for her role as Gloria, Sally decided to make her way to Broadway and debut in the 1981 production of "Wally's Cafe."
The actress married William Rader on December 18, 1977, and the couple had one daughter before they divorced on January 18, 1983.
The same year she appeared in "A Gun in the House" and returned to television in 1982 with "Gloria," based on her character in "All in the Family." But the show never took off and got canceled after its first season.
Her presence on television screens started dwindling, but Sally's baby-doll voice proved well suited to cartoons. She often provided cute girl voices for Saturday morning entertainment that included voice-over work as Rebecca "Becky" Cunningham in the 1990 film "TaleSpin," as Pebbles Flintstone, and Charlene Sinclair in the 1991 prehistoric sitcom, "Dinosaurs."
Over the next few years, she made occasional appearances in daytime soaps and comedy series like "Gilmore Girls" in 2000. When not on television screens one could find Sally in one of several road productions. Either playing the orphanage operator, Miss Hannigan in "Annie," or as the principal Miss Lynch in "Grease."
Sally's portrayal of Agnes Gooch in "Mame," earned her an Ovation Award in Los Angels in 2002. She also became a prime spokesperson for the Christian Children's Fund on television and often appealed to the public to help end starvation in under-developed countries.
When Sally heard in 2019 that legendary producer Norman Lear wanted to do an "All in the Family" reboot, she told the Delaware News Journal that she didn't like the idea.
"Why? What is the point? It's a classic. All in the Family came at a moment in time that somehow turned out to be the perfect moment to put something that 'quote-unquote' radical on TV, and it was the perfect cast. We had the perfect writers," Sally said.
With Marisa Tomei as Edith Bunker and Woody Harrelson as Archie Bunker in roles once coveted by the late Carroll O'Connor and Jean Stapleton; Sally said that it wouldn't be the same without the original cast members.
"Nobody is going to be Carroll O'Connor. Nobody but nobody is going to be another Jean Stapleton. And I honestly don't see the point," she added.
On the television show, Carroll and Jean played Sally's onscreen overprotective parents. Because Gloria grew up with anemia, Edith and Archie Bunker gave her as much of a sheltered upbringing as they could, the reason why Archie called her his "little goil" [girl].
Over the years Sally struggled to keep a healthy weight, and by 2018 her appearance vastly differed from what "All in the Family" fans might remember.
Please fill in your e-mail so we can share with you our top stories!