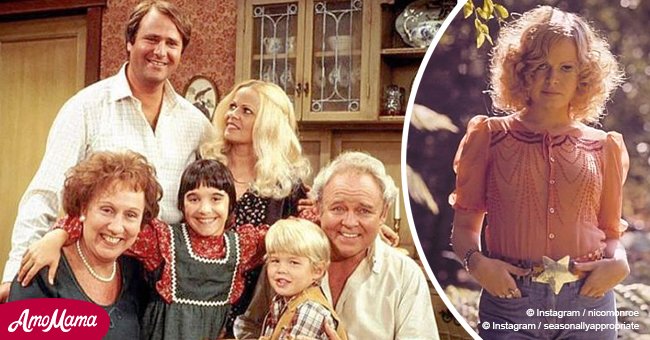 'All in the Family' star Sally Struthers is 70 and here's how she looks after a weight gain
70-year-old Sally Struthers, one of the stars of All in the Family, changed a lot her appearance due to her struggles to keep a healthy weight.
Most people remember her as a sexy woman, but there was a long period of her life when Struthers didn't pay too much attention to her nutrition, gaining a lot of weight in the process.
According to MNN, she lost a lot of pounds in a yet unidentified way. The same source added that she took a step towards a healthier lifestyle and that she was 'as tiny' as when she worked on the aforementioned series.
The show that catapulted Struthers to the fame was All in the Family. She played Gloria Stivic and was one of the main characters during the whole 205 episodes of the series.
Struthers had the chance to work with well-renowned actors including Carroll O'Connor, Jean Stapleton, and Rob Reiner, winning two Emmy Awards during those years.
Nevertheless, it was not her first work in the entertainment industry. According to a list, she worked with Jack Nicholson in Five Easy Pieces in 1970
After that, in 1990, she was a semi-regular panelist of Match Game and that same year, Struthers appeared as an occasional guest on Win, Lose or Draw.
In 1997, she portrayed Mrs. Zelov in The Others. A few years later, in 2001, she worked on two different projects: Out of the Black and A Month of Sundays.
Struthers also did the voice acting for several TV series and films, including TaleSpin, Dinosaurs, Droopy, Master Detective, and Betsy's Kindergarten Adventures.
One of the most successful parts she recently played in a TV series was Babette Dell in Gilmore Girls during 52 episodes, from 2000 until 2007.
Since she was not being considered for major roles in important films, she kept herself busy working in plays, but currently, she is still active as she's working in plays and TV series during 2018.
Please fill in your e-mail so we can share with you our top stories!