Jay-Z Is Letting His Natural Hair Flourish & Some People Don't like It
Billionaire rap artist and entrepreneur, Jay-Z now sports a new hairstyle that has sparked debate among fans, especially those of African descent. Some think that the curly and free locks look unkempt and distasteful.
Power couple Jay-Z and Beyonce have once again thrown the internet into a state of disagreement over their life choices. This time, it is about the Billionaire rap legend's choice of hairstyle.
TOO OLD FOR THE SWAG
His recent appearance at the "Lion King" premiere made it impossible to be unaware of the legend's new look.
The world's first and only rap billionaire has for some reason decided to rock a dread-like hairdo, reminiscent of the "good ol' days" of afro-pop.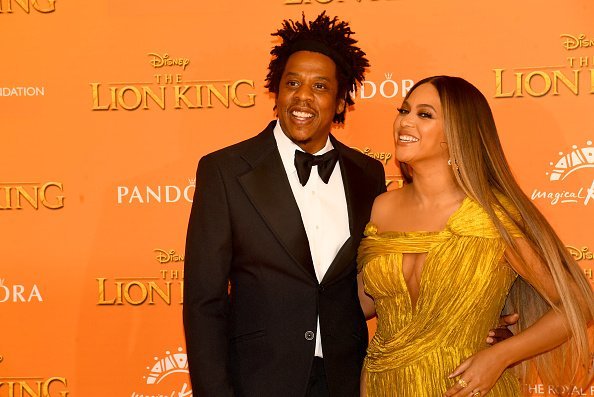 This controversial hairstyle has sparked an intense online disagreement with many speculating that the coiled tendrils only works for kids and teenage bloomers, but never for a full-grown married father of three.
SLEWN BY TWITTER SAVAGES
Two viral tweets have been identified as the possible origination of this unending debate. One of them reads:
"Jay-Z is an example that no matter how rich, how old, your man can up and decide to grow dreads at any point in your relationship. That's scary."
The other tweet was a direct attack on the artist and earned the poster a series of tongue-lashing. The critic, identified as Ayo Adepoju appeared to have gone against his wife's warning and aired his opinion about the legendary artist's styling choice.
The tweet reads:
"I think Jay-Z needs to cut his air because it looks unkempt. My wife says I have a bias against black hair, and I have no business commenting on the physical appearance of a billionaire because he doesn't need my styling tips."
A lot of fans have turned out to defend the artist's hairdo while praising him for proudly rocking the African glory.
Fans also pointed out that is alarming and disappointing to see the number of coloured folks that now consider the natural African woolly crown texture as distasteful and unappealing.
This would be the second time in less than a week that controversy would arise over the appearance of the hip hop king and queen at London's Disney movie premiere.
Earlier this week, the star couple was said to have broken royal protocols by arriving at the premiere after the royals, Duke and Duchess of Sussex. The severity of the seemingly overlooked offence has since then been debated by reporters and scholars alike.
Now, with the emergence of questions over the 22-time Grammy Award winner's disagreeable hairstyle, one can not help but think that the celebrity couple geared up in advance for a week of controversies.