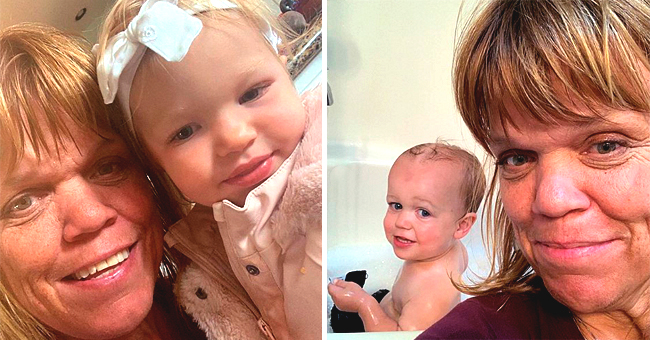 instagram.com/amyjroloff
Amy Roloff's Fans Support Her Loving Both Grandkids Equally, despite Sharing More Pics of Jackson
Fans of the "Little People, Big World" star, are convinced that the 54-year-old is not biased when it comes to loving her two adorable grandkids.
She loves both kids equally regardless of the fact that she posted more of Jackson's pictures on her social media page.
AMY LOVES HER GRANDCHILDREN EQUALLY
A
peek into the social media
handle of the reality television star, Amy Roloff, would reveal that she flaunted her grandson more than she did her little granddaughter.
This has raised concerns about the place of the little girl in the 54-year-old's heart. It has also led to people castigating her for relegating Ember to a corner while showering her love and attention on the other kid.

Photo: Instagram/tammybunn01
However, following her recent post on Instagram which featured two adorable pics of first, Jack, then the blond baby girl, fans have stepped up in her defense.
The TLC star has previously dealt with accusations that she did not share her love equally. But with the release of these amazing photos of the toddlers, there is no lingering doubt that she is an unbiased grandma.
AMY'S FOLLOWERS ARE PROUD OF HER
Fans adopted the comment section to relay their feelings in support of the reality television star. Majority of the comments implied that she is an awesome grandmother to both adorable kids.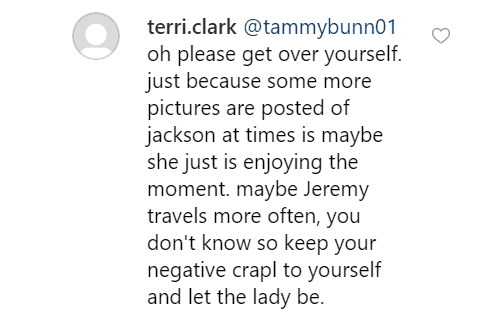 Photo: Instagram/terri.clark
One of her fans urged her to continue to make precious memories with those she held most dear. Another had this to say:
"You are so amazing Amy in your faith and in the love you show for your family."
The mother of four also announced her upcoming book signing in her home state, Michigan, and how she couldn't wait to see her parents. The author of the book, "A Little Me" might be skeptical about vacating the farm for her Michigan tour, but she is assured that she is leaving it in the capable hands of her ex-husband, Matt Roloff.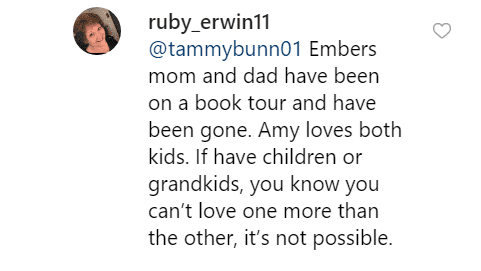 Photo: Instagram/ruby_erwin11
GRAND DAD IS STILL A PART OF THE FAMILY
The couple of 27 years and former co-stars of "Little People Big World" got divorced in 2016 and went on to air their separate lives on the TLC series. The two have maintained a cordial relationship despite their separation and still work together on the farm.
They have also, since moved on. Matt is in a relationship with the farm's manager, Chadley, whom Amy suspected he had an affair with before their divorce.
Amy, on the other hand, is happily involved with Chris Marek. She met him four months after her divorce and the love pair have dated for three years now.
Rumors of their engagement came up some time ago after fans spotted a ring on her right finger. After receiving multiple congratulatory messages on social media, the reality star announced that she was not engaged to Marek and that the ring on her finger was simply a rebrand of a ring she once had.
This revelation has not stopped the grandmother's fans from awaiting the wedding bells.
Please fill in your e-mail so we can share with you our top stories!