Lucille Ball's Daughter Announces Birth of Her Grandson (Photos)
Lucille Ball's daughter announced the birth of her grandson with cute photos on Facebook, and the little boy is the famous comedian's great-grandson.
Lucille Ball's daughter, Lucie Arnaz Luckinbill, is a new grandmother; she took to Facebook to share photos of her grandson, and he looked super adorable.
In the first photo, the little boy, Jeffrey Jr., wearing a striped onesie, bonded with his father, Jeffery Dodge Conner, as they both took a nap on the couch, and the proud grandmother, captioned it:
"The picture of perfect bliss."
In the second photo, the little boy and his grandfather played with each other. He wore a coverall and had his left hand in his mouth while lying back, and grandpa Luckinbill, sat close, staring down with love in his eyes and a huge smile.
The photo got the attention of Lucie's fans, and they gushed on how cute the little boy looked. One person wrote that the moments should be cherished and looked back on in the years to come, while others concluded that the photos are worth a thousand words.
Little Jeffrey is the son of Lucie's daughter and the granddaughter of Lucille Ball, Kate Luckinbill Conner. He is the great-grandson of the late comedian, but not her first great-grandchild.
Ball's first great-grandchild is female and named after the actress's middle name, Desiree. She is the granddaughter of the comedian's son, Desi Jr., and has a striking resemblance to her great-grandmother.
Desiree is a graduate of the University of North Texas, with a degree in creative writing. Her mother and Desi Jr.'s child, Julia, never met Ball and has no memory of her.
The actress died before they could meet, but had they met, the two would have had a beautiful relationship. Ball was a lovable person who got along with everybody; Kate once described her as a "Regular girl from upstate New York," which she was.
Born in 1911, the "I Love Lucy" star started her career as a model in 1932 and moved to Hollywood in 1940. In '51, she met Desi Arnaz, whom she co-starred in her hit CBS sitcom, but in '74, they divorced.
In a recent interview, Lucie said her parents had the best relationship after they divorced and were never unkind to each other.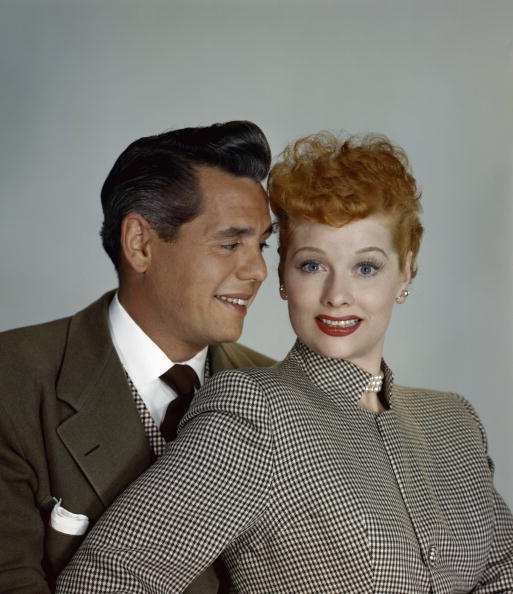 The 67-year-old grandmother
added that they were more passionate
and friendly with each other after their separation, and stayed as friends throughout their lives.
Ball would be glad to know that the third-generation of Ball-Arnaz kids are doing well, and if she were still alive, she would give them the bubble baths she gave to Kate.