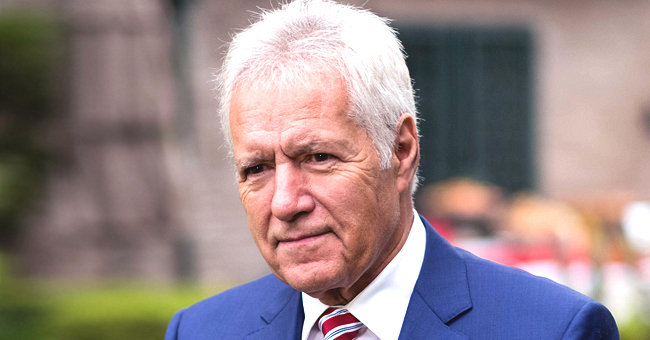 Getty images
Glimpse into 'Jeopardy!' Host Alex Trebek's Childhood and His Extended Family

Alex Trebek America's longest-running game show host and still remains a welcome sight on television to his very many fans, but his humble beginnings might surprise some.
The 78-year-old American icon is known for his witty lines and vibrant personality on "Jeopardy!" but not everyone knows that he once worked as a bellhop in a hotel where his father was also employed.
Trebek was almost late on his very first day of work
Speaking to Reuters, the Canada native spoke of the time he got in late two days before he had to start work at the Ticket Range Hotel, where his dad worked as a chef.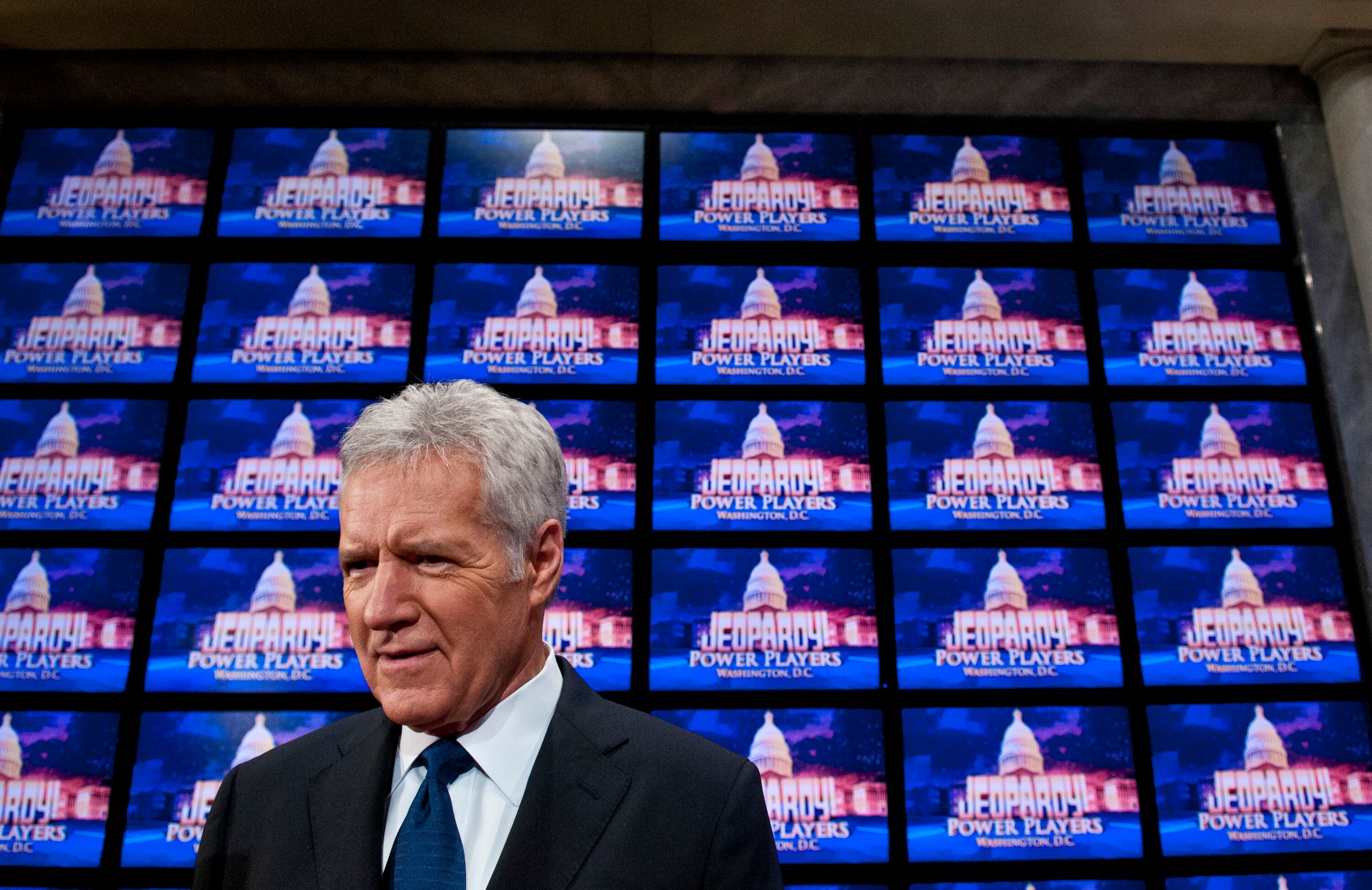 Alex Trebek hosts "Jeopardy" Power Players. | Photo: Getty Images
He slept all day on Sunday and reported to work at 8 am the next morning. Trebek explained that he later took up work at the Canadian Broadcasting Corporation as a newscaster in order to pay for college tuition.
He went through several shows before landing the role that he's most well-known for
Things took off from there. In 1966, Trebek pursued game show hosting, starting with a show called "Reach for the Top," and then a variety program called "Music Hop." Though Trebek was well on his way to a successful career, he made one thing clear.
He said:
"At the start I was certainly not making a lot of money. I got my first mortgage when I bought a house after coming to L.A. in 1974 - and the very next day, my show was canceled."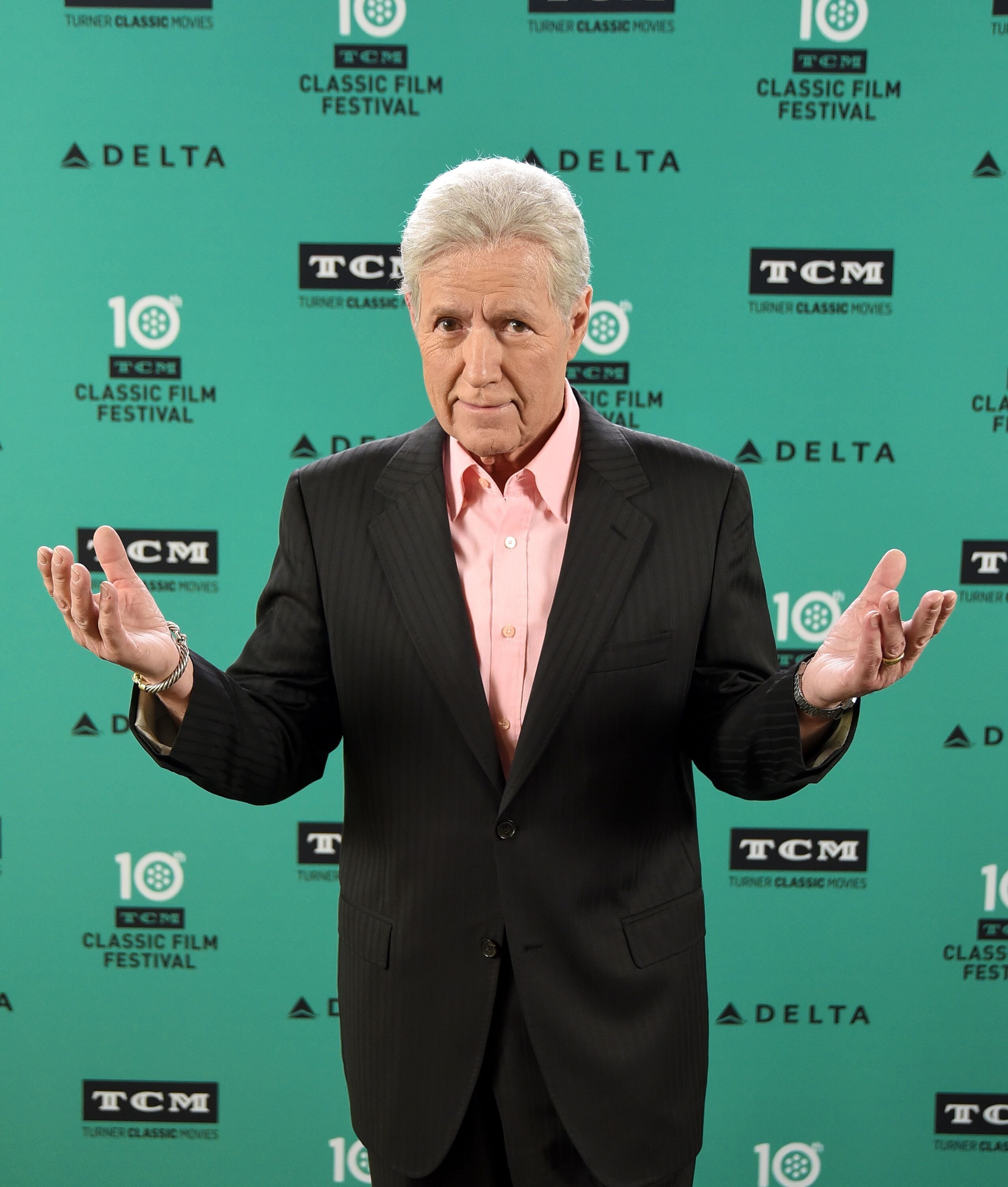 Alex Trebek at TCM's 10th annual classic film festival. | Photo: Getty Images
Trebek also got married to his first wife, Elaine Callei in 1974, but they divorced in 1981. Trebek also hosted the show "Wizard of Odds" for one season, "High Rollers" over a period of two years, and "Double Dare."
In 1977, he worked on "The $128,000 Question" and then from 1981 to 1982, he hosted the show "Pitfall." His big break came at the hands of the creator of the highly acclaimed "Wheel of Fortune."
In 1984, Trebek made his way onto the revived show "Jeopardy," which many people reportedly said he "was a natural fit" for. A few years later in 1990, he got married to his second wife, Jean Currivan, with whom he shares two children, Emily and Matthew.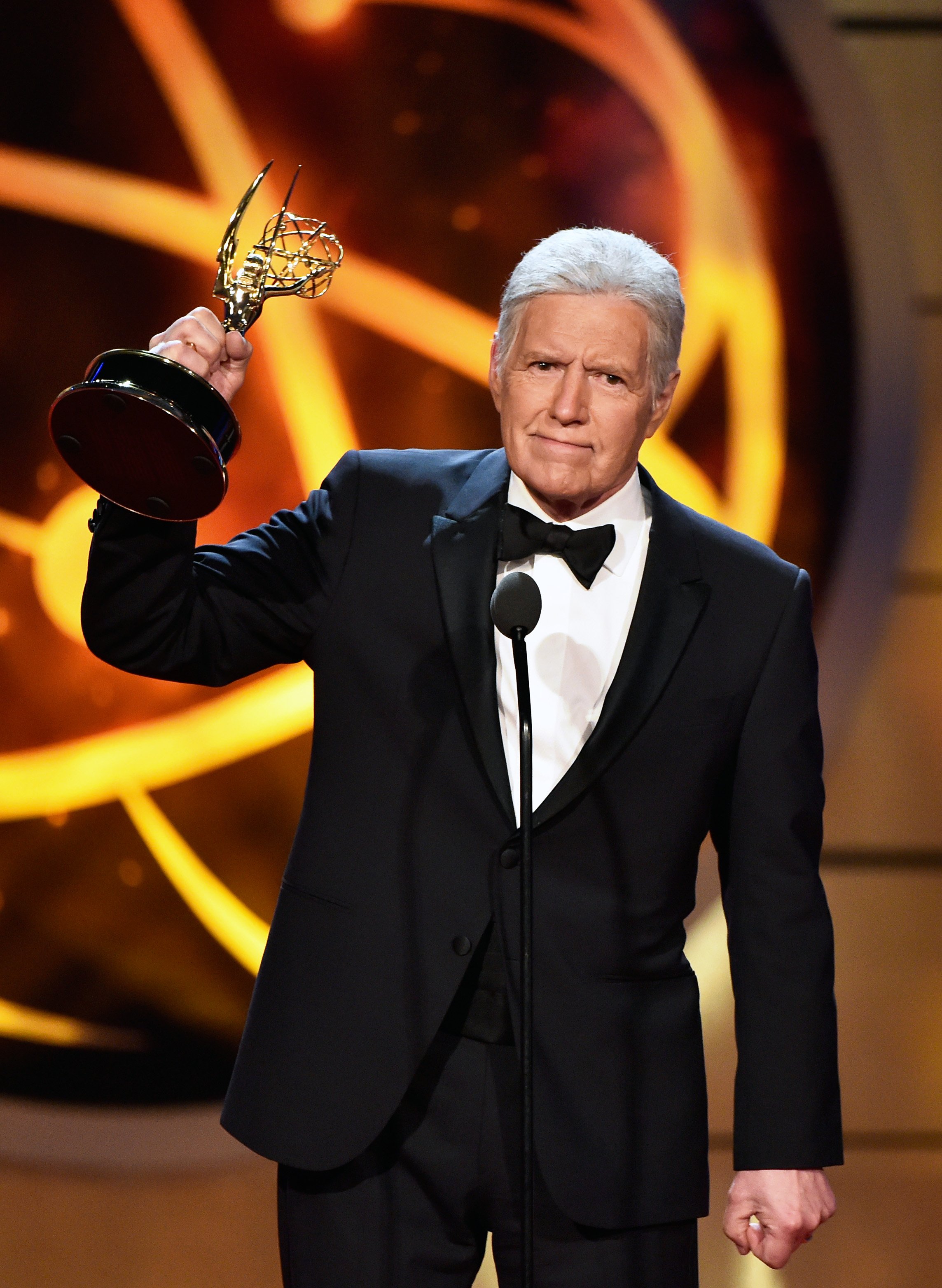 "Jeopardy!" host Alex Trebek wins an award for Outstanding Game Show Host at the 46th Annual Daytime Emmy Awards | Photo: Getty Images
His past helped him to become the humble host he is today
Trebek's father is of Ukranian descent, and his mother is from Sudbury in Canada. He went to school at what used to be called St Louise de Gonzague, a Jesuit school, followed by Sudbury Secondary High School.
At the University of Ottowa, Trebek attained a degree in philosophy. At some point, he learned to save money and reportedly doesn't spend it on "frivolous" things. "I tend to protect what I have, rather than invest it for big profits," he said.
Of course, he's used his money to make some investments, as well as to give back by donating to a village in Zambia. He's also created trusts for his children, but they're doing pretty well for themselves.
His children took their own paths in life and may not need their dad's help
His son has a Mexican restaurant in Harlem and his daughter is working in real estate. "They are succeeding on their own - but I am their backstop if they need me," he clarified.
Undoubtedly, Trebek's family is hoping he'll be around for a long time despite his recent cancer diagnosis. An update in May revealed that the host's stage 4 pancreatic cancer is reacting well to chemotherapy.
The beloved host has received many prayers and his family is always there for him
The results have been much better than even the doctors anticipated. Trebek called it "mind-boggling" and said that "some of the tumors have already shrunk by more than 50 percent."
He still has a ways to go, but things are looking up for the unrelenting host, who is determined to continue on "Jeopardy!" until at least 2022 when his contract ends.
The host credited the prayers of fans as well as the support of his wife and family for helping him get through the battle. We wish him well and hope to see him on the show for years to come.
Please fill in your e-mail so we can share with you our top stories!