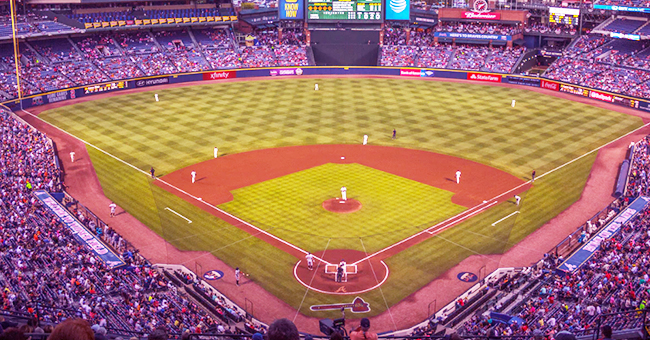 unsplash.com/ Joshua Peacock
6-Year-Old 'Coach Drake' Shows His Emotions in Adorable Tantrum at a Baseball Game
The video of a six-year-old "coach" is fast becoming popular because it captured the youngster throwing a temper tantrum after getting ejected.
The video is from a Kalamazoo Growlers game which held on Sunday, July 14. Via their Twitter handle, @kzoogrowlers, the Kalamazoo Growlers, who are a part of the Northwoods summer baseball league for college players, shared the short clip and it has since become a fan favorite.
The video captured the rather hilarious and adorable reaction of little Drake Livingston after he got ejected from the baseball field during the game.
Livingston had the audience hooting in laughter as he stomped, bent in his signature posture, onto the field carrying and angrily throwing two baseball bats which seemed even too big for him.
What came next was even more hilarious because just when the audience thought that was all, he made a return carrying a huge bucket containing balls.
In anger, he walked onto the field and poured the balls on the ground. It was a hilarious spectacle as the youngster almost toppled over because of the large size of the bucket.
Livingston brought his display to a grand finale, taking off his baseball hat and throwing it on the ground, obviously riled but even that increased the laughter from the audience! The Growlers wrote, captioning the short clip:
"6-year old Coach Drake LOSES it after ejection."
This Livingston display comes soon after he became famous on Twitter for giving starting pitcher, David Toth a pep talk.
His most recent video is no less remarkable and was the cute youngster's reaction to getting ejected in the seventh inning after kicking dirt onto an umpire's shoes during an in-game argument with officials.
According to the commentaries heard during the video, Livingston currently holds a record for getting the most ejections! It is only his first year as an assistant pitching coach in the summer college league, but the adorable boy is already so famous on the internet.
If nothing else, little Livingston makes the perfect victory relief for a game that can become so tense like baseball. His tenacity is indeed laudable, but several people would beat little Livingston's hilarious tantrum hands down.
Just a few months ago, a baseball fan went viral after he got nabbed by security for sprinting onto the field.
The unbelievable spectacle was breathtaking and quickly became a popular subject of discussion on Twitter and many other social platforms.
Humorous displays from avid baseball fans like Livingston and the bold spectator make sports games something to look forward to.
Please fill in your e-mail so we can share with you our top stories!