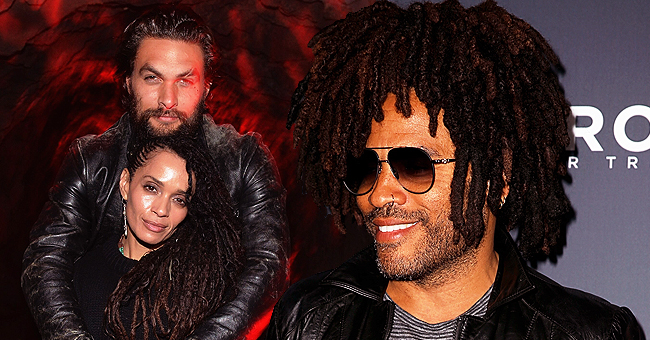 Getty Images
Lenny Kravitz on His 'Beautiful' Relationship with Ex Lisa Bonet & Jason Momoa
Lenny Kravitz opens up about his relationship with ex-wife Lisa Bonet and her husband, Jason Momoa, saying that "it's beautiful," among many others.
It's not every day you see a pair of exes and their current spouses getting along well like family, but that's the norm for Lenny Kravitz and Lisa Bonet, who really made an effort to get that type of relationship amongst one another.
A Work in Progress
Becoming friends again after a divorce is not easy, and 55-year-old Lenny shared that after his split with Lisa, it was "very difficult" to be friends again. However, they realized that after years of trying to make it work, it was possible.
"You go through a marriage with somebody, you break up and it's very difficult, but [Lisa and I] put the work in and we took the time so that we could become best friends again. Our families are blended."
Looking Back at the Past
Kravitz and Bonet met in 1985, before eloping in 1987 and welcoming their daughter Zoe Kravitz a year later. They eventually got a divorce in 1993.
Bonet went on to date Jason Momoa in 2005, sharing two children with him. They got married in October 2016.
A Close Relationship between two husbands
According to the rockstar, he also shares a close relationship with Jason, saying he's like a "brother to me."
"I love her husband — he's like a brother to me — and I love the kids. It's beautiful, but it takes work."
Friendship Rings
In fact, just to prove how close they are, Jason Momoa showed appreciation to Lenny last year by purchasing matching rings for both of them.
"I'm a huge fan of the artists I meet on instagram love spreading the aloha. I got @lennykravitz a present made by @leroyswoodentattoos amazing bone skull ring. Check him out insta. Mahalo lenny for coming to support me on @nbcsnl aloha j."
Of course, it didn't stop there, and Lenny made sure to let people know that he'd be supporting Jason on SNL, who was out there promoting his movie "Aquaman."
"My brother @prideofgypsies is doing his thing right now on @nbcsnl."
Clearly, there's nothing but love and respect amongst Lenny, Lisa, and Jason, and this has allowed them to live life happily and without bitterness. This is what has made it so easy for them to become a blended family with all of them making the most out of their time together.
Please fill in your e-mail so we can share with you our top stories!