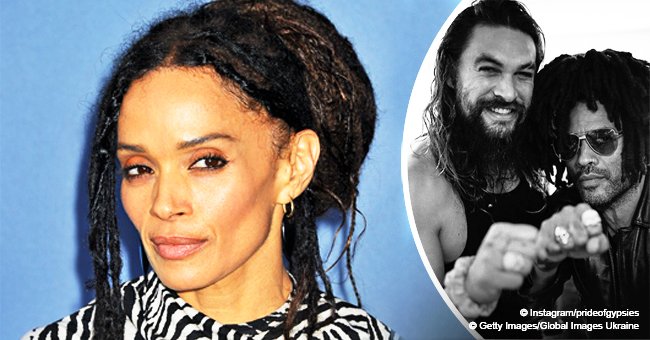 Lisa Bonet's husband Jason Momoa & ex Lenny Kravitz heat up talk with their matching rings in pic

Jason Momoa shows appreciation for his wife's ex-husband, Lenny Kravitz by buying him a ring to match his.
It's highly unusual you'd find a woman's current husband and ex-husband bonding over matching rings. But apparently, it isn't something that would surprise Lisa Bonet. In fact, this is exactly what happened recently when Jason Momoa, her current, and Lenny Kravitz, her ex, featured together in a photo on Instagram.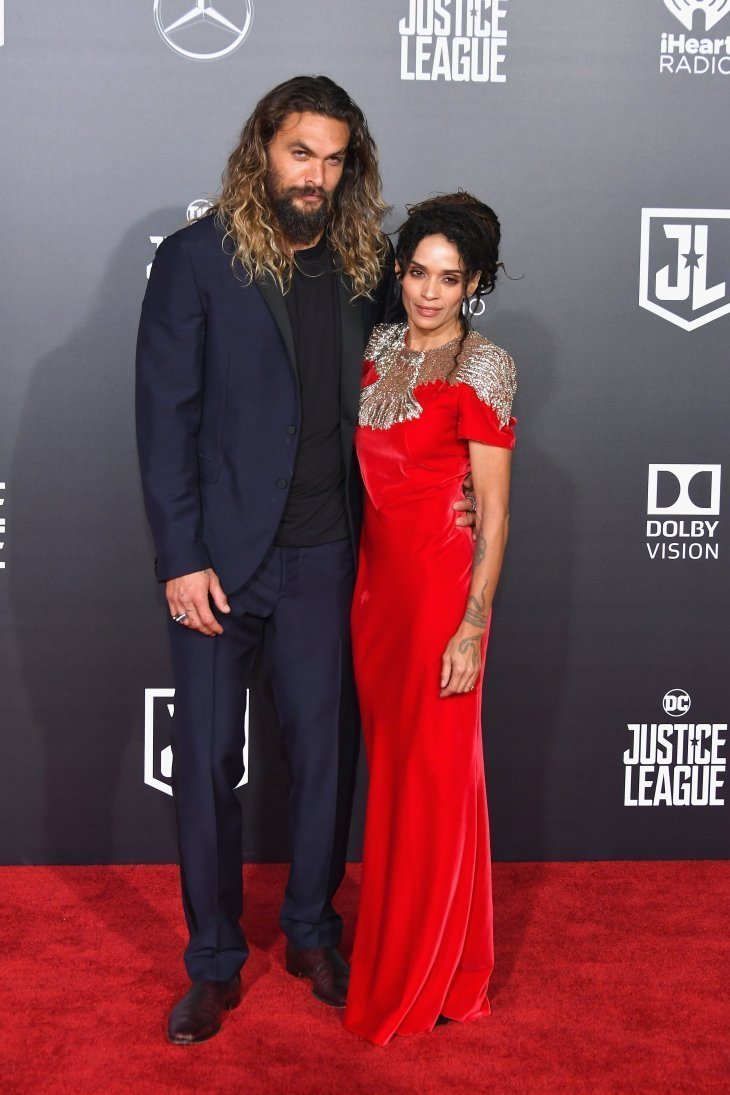 Source: Getty Images
A BUDDING BROMANCE
In the midst of promoting his new film, "Aquaman," Momoa had his first hosting gig on "Saturday Night Live." Supporting him at the event was none other than his wife's ex-husband, Kravitz. To show his appreciation, Momoa bought the musician a bone skull ring to match one he bought for himself. And in a photo, the two men in Bonet's life showed off their fists wearing the rings making for interesting storytelling.
Momoa shared the photo on his Instagram feed and explained the reason behind it.
"I'm a huge fan of the artists I meet on instagram love spreading the aloha. I got @lennykravitz a present made by @leroyswoodentattoos amazing bone skull ring. Check him out insta. Mahalo lenny for coming to support me on @nbcsnl aloha j."
Meanwhile, Kravitz kept the bromance going by posting a photo of him supporting his ex-wife's husband. He shared a selfie where he's standing next to a sign bearing the actor's name and wrote,
"My brother @prideofgypsies is doing his thing right now on @nbcsnl."
MODERN FAMILY
It's refreshing to see a modern family like Bonet's getting along so well. And why wouldn't they? Bonet met Momoa more than a decade after she divorced Kravitz in 1993 after five years of marriage. Momoa and Bonet secretly wed in 2005 and have two children, Lola, 11 and Nakoa Wolf, 9. Bonet's daughter with Kravitz, Zoe is 30.
ANOTHER MODERN FAMILY
This family reminds us of another blended family who managed to overcome their bitter past and forge a close relationship today. Swizz Beatz's wife Alicia Keys and his ex-wife, Mashonda Tifrere didn't use to see eye to eye. Tifrere took offense at Keys for ruining her marriage to Beatz. However, the women seemed to have patched things up and even traveled together on a family vacation with Beatz and all their children.
Welcome to the world of modern families.
Please fill in your e-mail so we can share with you our top stories!