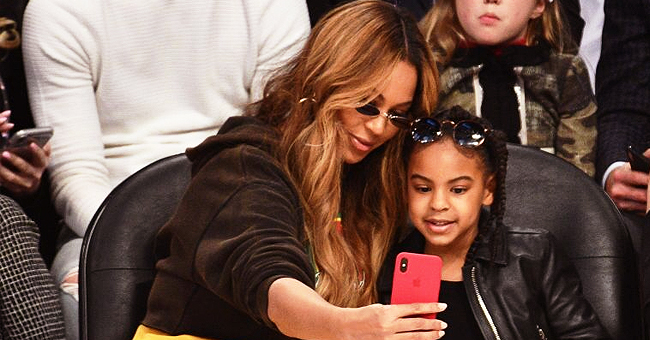 Getty Images
Blue Ivy Features in 'Brown Skin Girl' on Mom Beyoncé's 'Lion King' Album

Beyonce's "Lion King" album surprises fans with an impressive collaboration with her daughter, Blue Ivy Carter. The seven-year-old's participation in one track even includes a solo.
With the release of Beyonce's new album, "The Lion King: The Gift," fans were treated to a special surprise. One of the tracks features her daughter, Blue Ivy Carter.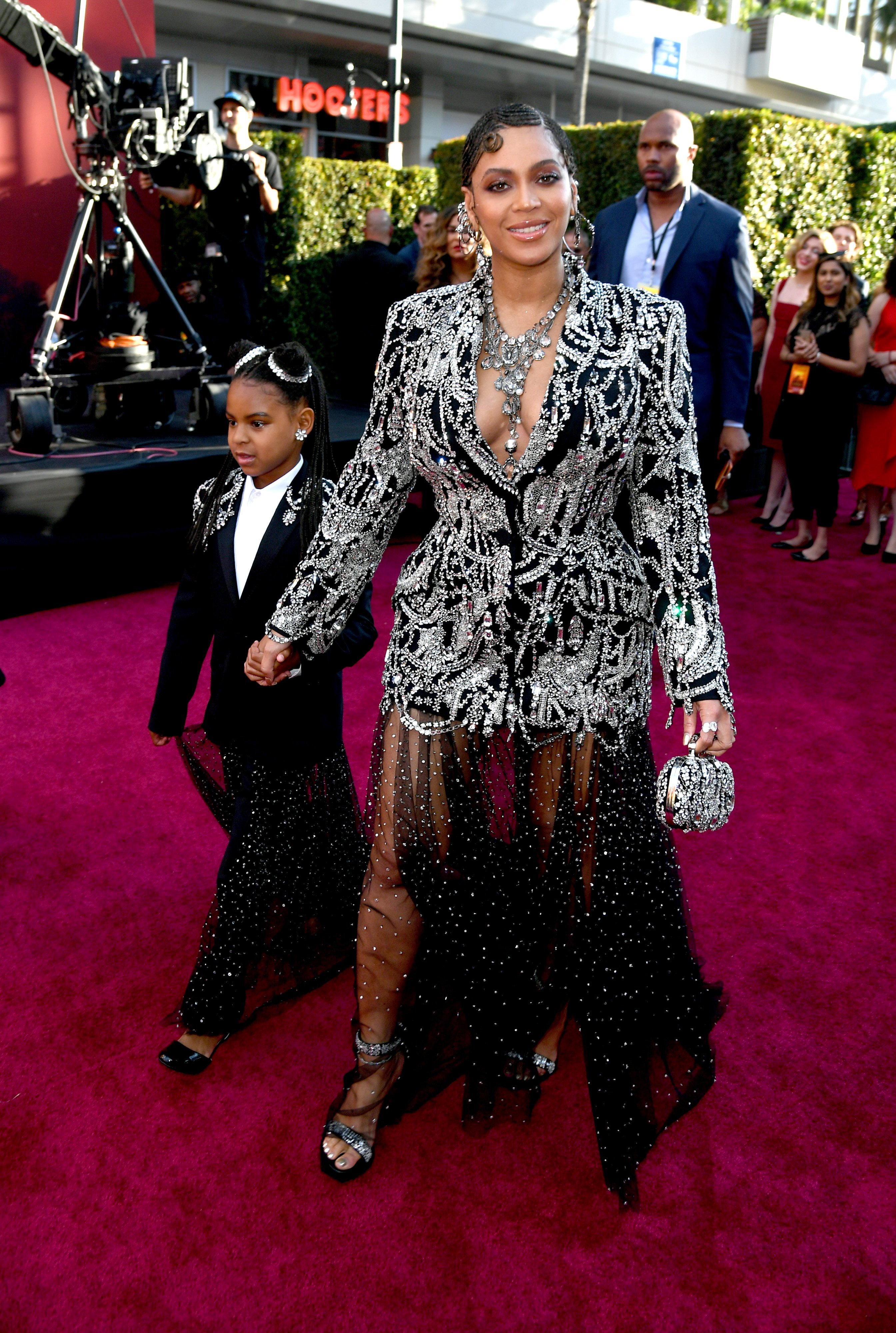 Beyonce attends the Hollywood premiere of "The Lion King" with her daughter, Blue Ivy Carter. | Source: Getty
CLEARLY IN HER GENES
Blue showcased her vocal skills in the song, "Brown Skin Girl." The track which is a collaboration between the seven-year-old, her mother, WizKid, and SAINt JHN opens with Blue's voice harmonizing with SAINt JHN's as they sing the lyrics, "Brown skin girls, skin just like pearls, best thing in the world, never change it for anybody else."
Blue's participation is a testament to the strength of her parents' genes flowing in her blood. She even earned herself a solo towards the end of the song when she recites the chorus.
HER SURPRISE MUSIC VIDEO CAMEO
Last week, fans were also treated to a surprise appearance by Blue in her mother's music video for the album's lead single, "Spirit" which was released days ahead of the album and the film. Dressed in a lilac gown to match her mother's and with raging red hair, the young stunner shared screen time with the songstress at the beginning of the video.
A FAMILY EXPERIENCE
It's not surprising that Blue would be involved in her mother's latest projects. Being a Disney production, "The Lion King" is one film Beyonce was excited to share with her children when she learned she was playing Nala. She's also the album's producer which makes the decision to bring in Blue even more personal.
AN ODE TO AFRICA
Speaking about the album, Beyonce revealed to Good Morning America that it was a "love letter to Africa" boasting of the best talents from the continent. The singer proudly shared that though the new album is an extension of the film's original 1994 soundtrack, it's a created a unique genre with it. Among the other talents featured are Beyonce's husband, Jay-Z, Pharell Williams, Jesse Reyez, and Kendrick Lamar.
"The Lion King: The GIft" was released on July 19 coinciding with the film's release. Fans are in for a a different experience according to Beyonce. "This is sonic cinema," she says.
Please fill in your e-mail so we can share with you our top stories!