Michelle Obama Is World's Most Admired Woman, New YouGov Poll Reveals
Michelle Obama has unseated Angelina Jolie as the most admired woman in the world according to this year's YouGov poll. The former first lady also reigns as the most admired woman in America according to the survey.
Move over, Angelina Jolie. Michelle Obama is now the most admired woman in the world.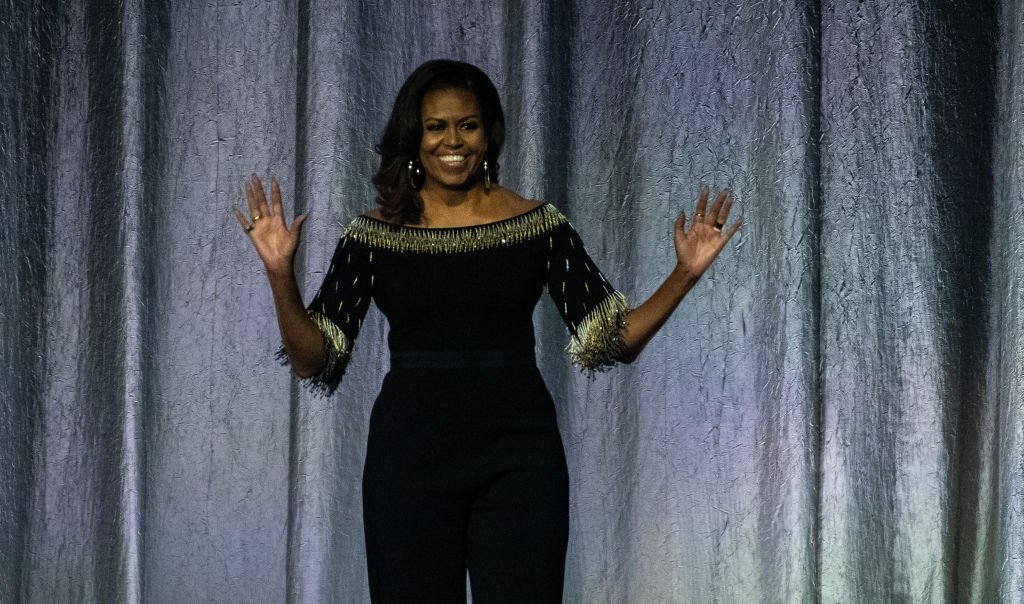 JOLIE OUT, OBAMA IN
The latest YouGov poll has placed Mrs. Barack Obama on the number one spot of the list of the world's most respected women, unseating Jolie who's now on third place. 
Obama leads the list of admirable women from across the globe who made it to the top 10. These include Oprah Winfrey on second place, Queen Elizabeth in fourth place and Emma Watson occupying the fifth spot. 
In a separate poll revealing America's most admired women, Obama also reigned in number one superseding First Lady Melania Trump who holds the third spot and Supreme Court Associate Justice Ruth Bader Ginsburg in second place.  
Obama's popularity is shared by her husband who is 2019's second most admired man in the world.
IT MAY BE DUE TO THE ASTOUNDING SUCCESS OF HER MEMOIR
Obama's dominance in the two lists just proves her star shined even brighter after her husband ended his term in the White House. Her popularity may also have been boosted by the success of her memoir, "Becoming" which already sold close to 10 million copies since its release late last year. It's now being deemed the greatest selling memoir in history. 
SHE'S ALSO MARRIED TO THE MOST ADMIRED MAN IN AMERICA
Obama's popularity is shared by her husband who is 2019's second most admired man in the world. He comes after the reigning number one, Bill Gates who hasn't been unseated in years. Jackie Chan is the third most admired followed by Chinese president Xi Jinping and Alibaba founder, Jack Ma. 
Former President Obama, like his wife, led the poll in America. He reigns supreme over President Donald Trump who came in second before third placer, Clint Eastwood. 
THIS YEAR'S POLL ALSO WELCOMED NEW FACES
More than 42,000 people from 41 countries participated in the poll conducted by the market research firm. This year's poll saw the entry of new names in the list. Among the most admired men in the world, two Indian actors, Shahrukh Khan and Salman Khan, made it to the top 20 for the first time. 
Worlds Most Admired 2019. Our annual series, conducted this year in 41 countries, finds the most admired figures are:

Woman
1. Michelle Obama (+1)
2. Oprah Winfrey (+1)
3. Angelina Jolie (-2)

Man
1. Bill Gates (-)
2. Barack Obama (-)
3. Jackie Chan (-)https://t.co/hY0K2Vf8F9 pic.twitter.com/54m4A3H9hu

— YouGov (@YouGov) July 18, 2019
Meanwhile, five new faces joined the top 20 list of admirable women and these include presidential wives Melania Trump and Chinese singer Peng Liyuan (aka Mrs. Xi Jinping). Completing the five are Chinese scientist Tu Youyou, Indian actress Sushmita Sen and US talk show host Ellen DeGeneres.