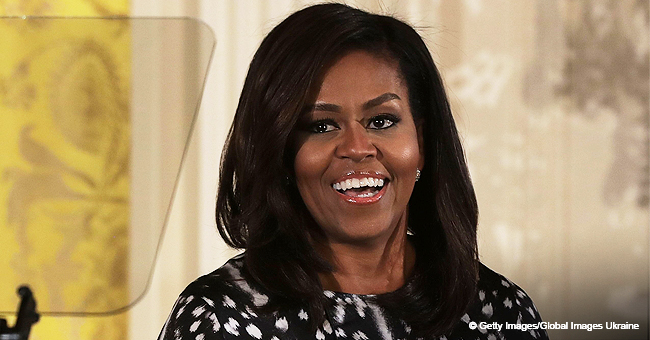 Michelle Obama's Book Could Be the Best-Selling Memoir of All Time
Michelle Obama is known by many as the first black woman to ever be FLOTUS, but she has shown countless times that she is more than just that. According to reports, her tell-all memoir may be the best selling autobiography of all time.
In her book, "Becoming," Michelle shared with the world the story of how she became Michelle Obama as we now know her. This story that not only tells us about Michelle's childhood stories but also how she supported and helped her husband make history has been deemed a must-read by many.
The success "Becoming" has garnered since it's the first day of release is nothing short of amazing. On the first day, the memoir sold 725, 000 copies in the US and Canada alone. Now, the book has gone ahead to break records and sold about 10 million copies in hard copies, e-book, and audio recordings since it's release in November.
The former first lady was said to have received an advance of more than $60 million from Bertelsmann's Penguin Random House division, who published her memoir. But this payment is nothing compared to the victory and popularity the book has since received.
Bertelsmann's CEO Thomas Rabe reported the detail about the success of the autobiography to a news conference, he said:
"We believe this could be the most successful memoir in history."
One of the significant factors that have propelled the success of "Becoming" so far is the countrywide tour Michelle embarked on since November. Although the trip finally ended on March 12th, she is to start another journey to Europe beginning in April to promote the book further.
During the book tours, the former first lady was interviewed by lots of big names in the industry such as Oprah Winfrey, Reese Witherspoon, and others. The autobiography also had the most extended stay at No. 1 on the list of best sellers since the book, "Fifty Shades of Grey."
Thinking of all the lessons that could be learned from studying Michelle's journey to the white house, it is understandable why "Becoming" have had so much success.
Please fill in your e-mail so we can share with you our top stories!