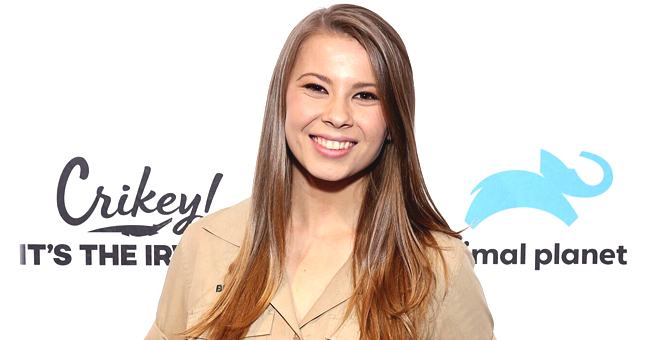 Getty Images
Bindi Irwin Confessed She Still Sometimes Cries When Seeing Footage of Her Late Father Steve
Bindi Irwin admits that she still gets emotional seeing her father in videos, even 13 years after his passing: "Some days you feel the grief more than others."
Nearly 13 years after the iconic zookeeper, Steve Irwin's, death, Bindi Irwin still cries upon seeing her father on video clips. A few weeks back, the 20-year-old was brought to tears while helping in the crocodile show, which was her father's signature act at Australia Zoo.
Irwin recalled it to be a typical day where videos of petitioning "against harvesting of crocodile eggs" were being played, including footage of Irwin with the crocodiles. Despite seeing the clip over 50 times, seeing her father full of life in the video still brought tears to Irwin's eyes.
"Some days you feel the grief more than others," Irwin said. "What gets to me are those moments when I'd love him to be here to share what we're doing."
"It could be when my brother is receiving an accolade for his photography, or it might be at the end of the day when we're having dinner and laughing. I'll think: 'I wish Dad was here for this.' But he's just nor there," she added.
The daughter of the famous zookeeper saw her father's love for his work and advocacy growing up, which resonates in her today. Irwin continues her dad's legacy which probably helped her through the pain of losing him, but the pain, occasionally, still hurts like the first time.
Steve died in 2006, leaving his two kids, Robert and Bindi, and his wife, Terri, behind. Apart from being in love with his job -- working with dangerous animals, Steve was also a family-oriented man.
After having their first daughter, Steve was more than excited to become a first-time parent and immediately wanted a boy next. Years later, his wish came true, and Robert joined their happy family.
Both his kids followed their father's footsteps towards a career connected with the Australia Zoo, whose original owners were their parents, Terri and Steve. They became conservationists and TV personalities.
Please fill in your e-mail so we can share with you our top stories!