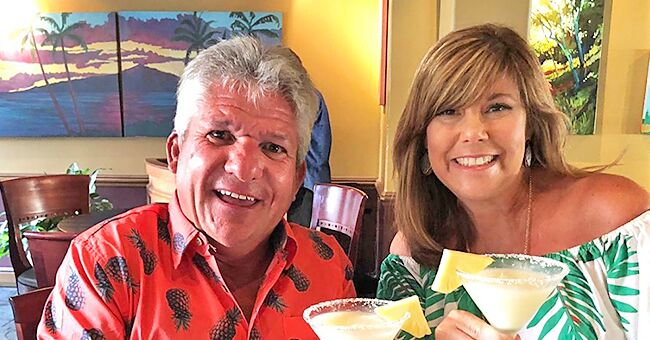 instagram.com/mattroloff
Matt Roloff Faces Fans' Criticism after Mentioning Cleaning His Farm in a New Post
Matt Roloff under fire! The reality star got criticized after he shared a post of him cleaning the Roloff Farms, and his critics did not go easy on him.
Matt Roloff shared a photo of his tool garage at the Roloff Farms, informing his fans that he is on a cleaning spree.
FOR THE LOVE OF CLEANING
The reality star started his caption by saying that those who are close to him know that he likes things neat and organized, and he is always excited when he achieves his cleaning goal.
He added that he has been on a cleaning rampage for a few days, and the TV star is determined to whip the farm into shape at risk to his life, and he informed his followers that there would be a yard sale shortly.
The post in itself is harmless and not inflammatory, but it didn't stop the LPBW star from getting bashed by his critics. One follower wrote that it was unfortunate that Matt pushed his ex-wife, Amy out of the farm, adding,
"I'm not sure if I can respect that in you."
Another wrote that Amy did a great job raising her and Matt's children, and blamed the Roloff patriarch for putting the family in debt.
SHE'S THERE FOR THE MONEY
The criticisms from his followers are the second the reality star is facing in recent times; after sharing a post in which he posed looking happy and smiling beside his girlfriend, Caryn Chandler, a fan bashed him.
The fan wrote in the comment section that Matt was having an affair with Chandler while he was still married to Amy and that the former manager of the Roloff Farms was with him for monetary gain.
The TV personality, responded that the fan could not be farther from the truth, and as per his usual style, he chose not to say anything else. He equally had the support of his fans who asked him to ignore the haters, and enjoy his happiness with Chandler.
HOW THE CHEATING RUMOUR STARTED
The cheating rumor began after Amy's memoir "A Little Me," hit the bookshelves at the end of June. In it, the mum-of-four wrote that she suspected that her ex and his girlfriend got together during their marriage, and alluded to seeing photos and texts that intimated they were more than work colleagues.
Amy wrote that the news devastated her, but she has moved past it, and despite the recent criticism against the father of her children, the exes have gotten to the place where they relate with each other without the past intruding.
Please fill in your e-mail so we can share with you our top stories!