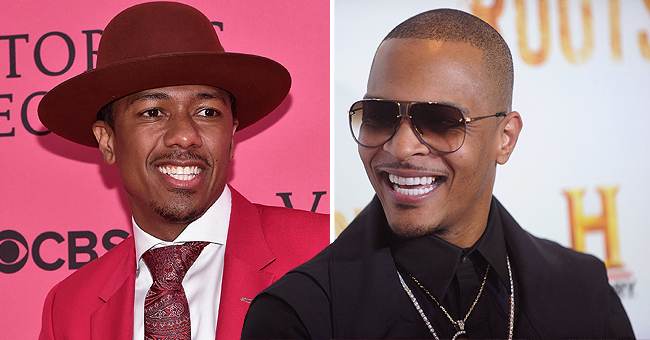 Getty Images
T.I. Teases Nick Cannon over Beating Him for Role of Devon Miles in 'Drumline' Film
T.I. teased Nick Cannon on his new radio show over the film role he lost to the comedian back in 2002. However, the rapper also admits, "You were much better."
The multi-talented Nick Cannon is back in radio hosting the morning program, "Close Conversation" on Power 106. And one of his most recent guests was T.I. who couldn't help but tease about their distant past when Nick edged the rapper out of a film role.
CANNON COPS "CLOSE CONVERSATION" WITH T.I.
Since taking over the radio slot previously held by 92.3's Big Boy and more recently, J Cruz who left in April, Cannon has had "close conversations" with several celebrities including Birdman, Tami Roman, Bishop Don Magic Juan, Black Youngsta, and Danny Trejo.
His most recent guest, though, was none other than T.I. who he shares a lot of history with him including a common past auditioning for the same role. It was for the 2002 film, "Drumline" and its lead character, Devon Miles. The role which T.I. auditioned for eventually went to Cannon while T.I. secured a role in "ATL" instead.
"You were much better...My movie was better than yours."
T.I. TEASES THEN LAUDS CANNON
During their recent chat, T.I. teased Cannon about their rivalry then. "You want to talk about the fun time you beat me, huh, n—a?" he said.
He also acknowledged that Cannon was the better man for the job.
"You were much better. You actually learned how to play the drums. I didn't plan on doing that. I had to get "ATL" he explained and added in jest, "My movie was better than yours."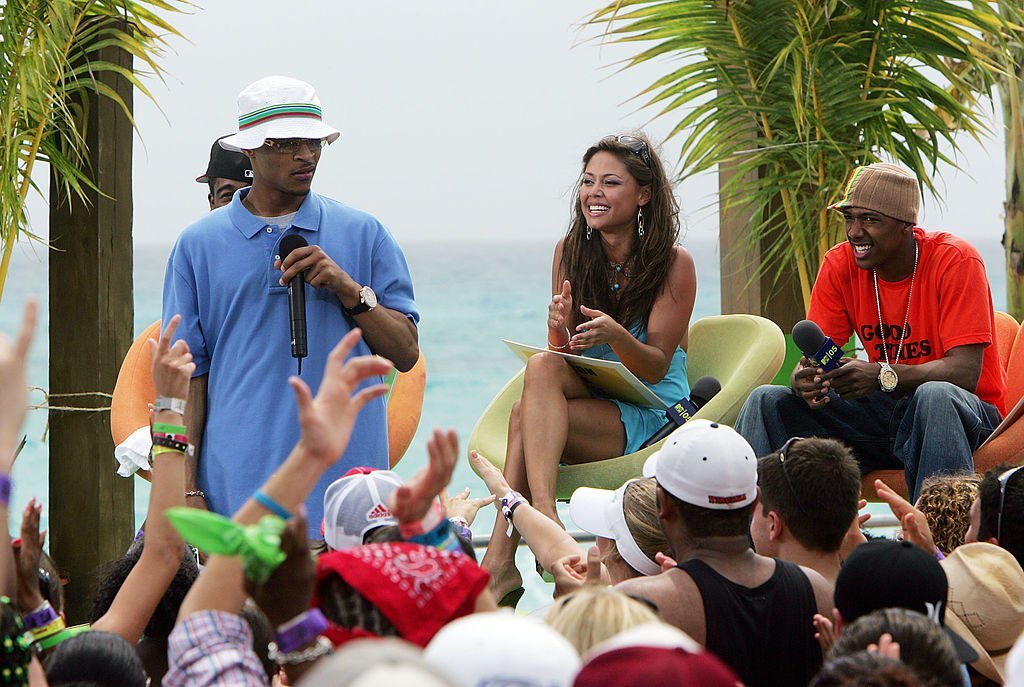 Nick Cannon and T.I. go way back. In March 2005, they were together at the MTV Spring Break on the beach at The City nightclub in Cancun, Mexico. Host VJ Vanessa Minillo joins them. | Source: Getty Images
It was clear from their sit down that the two are good friends. T.I. even lauded Cannon for staying true in spite of his success.
"I f–k with Nick. I love him. He's truly one of the most respected brothers in the game for being completely square."
Along with his success, the actor manages an autoimmune disease that's greatly altered his lifestyle.
SWIMMING IN SUCCESS IN THE MIDST OF SICKNESS
Cannon's stint in the film eventually placed him on the Hollywood map. Today he is one of the busiest entertainers in the industry reigning not only on film, but as a comedian and host on television, on stage and now in radio.
But along with his success, the actor manages an autoimmune disease that's greatly altered his lifestyle. Back in 2012, he was diagnosed with lupus, the same condition suffered by Selena Gomez, and Toni Braxton. Cannon confessed recently that his chronic illness would sometimes lead to flare-ups when he strays from his strict health regimen. He would wake up in pain and wouldn't be able to function the whole day.
These periods jolt him back to the reality that his disease is lifelong and so he would need to keep himself stress-free, hydrated, and fit in order to manage it. As such, he meditates three times daily for 30 minutes, does yoga and surrounds himself with positive people. More importantly, the comedian says, "Enjoy every minute and just do it all with a smile."
Please fill in your e-mail so we can share with you our top stories!