Amy Roloff Reveals to LPBW Fans: 'I'll Be Moving off When I Find a House'
Amy Roloff is currently trying to find a new home after the divorce from Matt Roloff, but some fans were confused when they saw a couple of her most recent posts.
The matriarch of the Roloff family has been searching the market for a new nest, yet some people thought she would keep the farmhouse, which she still owns.
However, Amy was quick to shed some light on the subject through her official Instagram page and answered a few comments left by "Little People, Big World" fans.
STRUGGLING TO FIND A NEW PLACE TO LIVE
In a photo shared by the reality TV star, in which she appears alongside her boyfriend, Chris Marek, Amy claimed that she was still upset she didn't get the house she made an offer on.
The mother-of-four wrote that, even though she was "bummed," she had Marek by her side to help get through it:
"I was thankful Chris was with me and the comfort he gave to just quietly help me to let it go and tell me there's going to be another house I can make a home."
Amy announced she wasn't able to get the house she wanted in a previous post featuring a picture of a black doorknob, and that she has been on the hunt for a new place for over six months.
ANSWERING FANS' QUESTIONS
With so many comments about the new home, Amy felt the need to address fans' questions and said that she wouldn't be keeping the farmhouse and would be moving out as soon as she found a new place.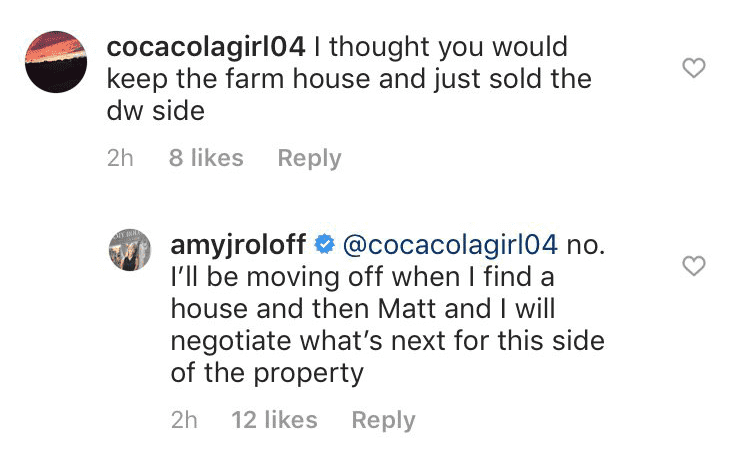 The 54-year-old also explained that her ex-husband didn't have the necessary funds to buy both sides of the property, which was why he only got the DW side.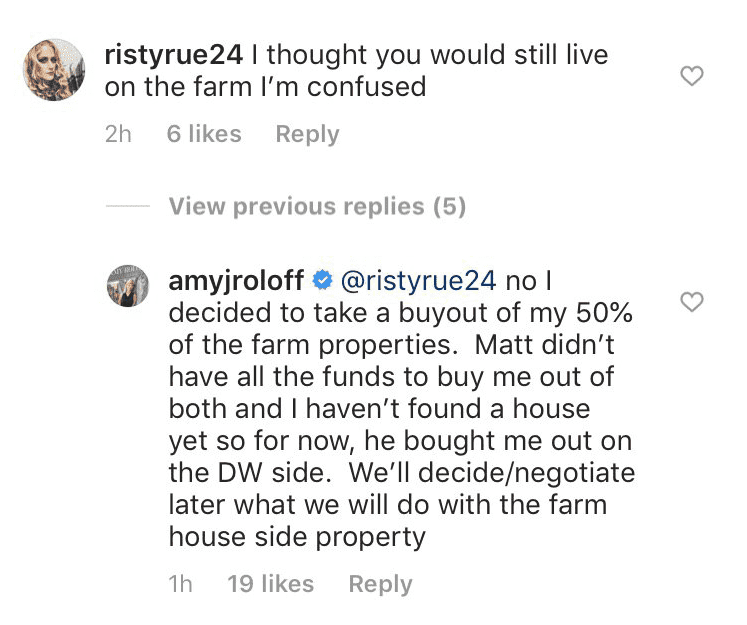 WHAT THE FUTURE HOLDS
Last month, Matt also told his fans a little more about the deal, and how he did buy Amy's half on one side of the farm, not the original farmstead or the side with the pumpkin patch:
"She will remain in her house (and on the farm) and 1/2 owner of our original farm until she decides to leave… At that time we will jointly work to sell the side she lives on together."
According to Matt, many details are often left out of the show in order to find in the usual hour show.