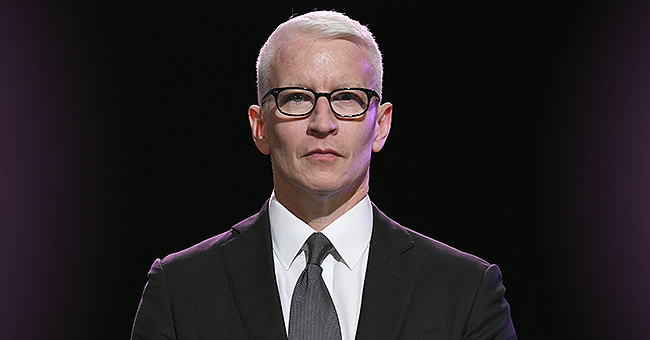 Getty Images
Anderson Cooper's Fans Tell Him Mom Gloria Vanderbilt Is with Brother Carter Now Amid 31st Anniversary of His Death
Anderson Cooper recently shared a very sweet tribute to his brother, Carter Cooper, who took his own life at the age of 23, and fans were quick to show him their support.
Anderson, who recently lost his mother, Gloria Vanderbilt, is still haunted by the memory of his brother jumping to his death from their mother's penthouse in Manhattan in 1988.
After taking to Instagram to share a black-and-white photo of himself with Carter when they were little children, fans showered Anderson with love and kind words.
FANS SHOWED HIM THAT HE IS NOT ALONE
Most people complimented the two brothers and how sweet they looked together, while others offered their condolences, telling him how his mother and brother are now together.
Losing a loved one is a terrible pain, one that, unfortunately, everyone feels at some point in their lives but knowing it doesn't make it any easier to handle.

Photo: Instagram/andersoncooper
Not a day goes by when I do not think of him and miss him terribly
With this in mind, and knowing how it feels to lose someone to suicide, fans shared their own personal stories and how they struggled to come to terms with reality.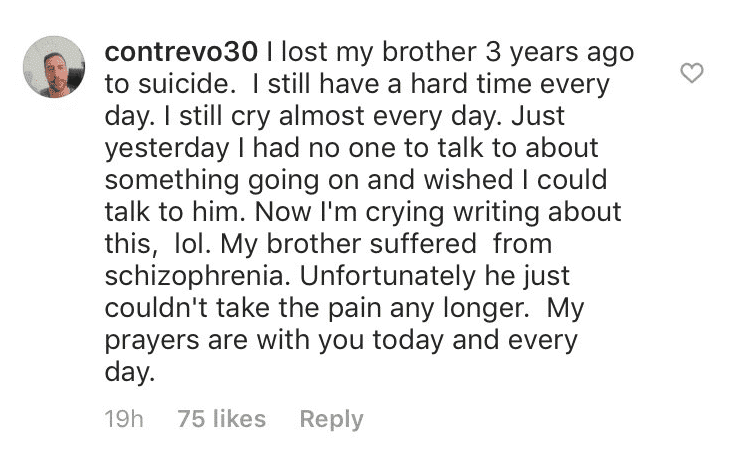 Photo: Instagram/andersoncooper
THINKING ABOUT CARTER EVERY DAY
Despite having lost his brother three decades ago, when he himself was 21, Anderson still finds it difficult to go by without Carter:
"31 years ago today, my brother, Carter Cooper, died by suicide. It is still hard to imagine, hard to comprehend. Not a day goes by when I do not think of him and miss him terribly. Jan 27, 1965- July 22, 1988."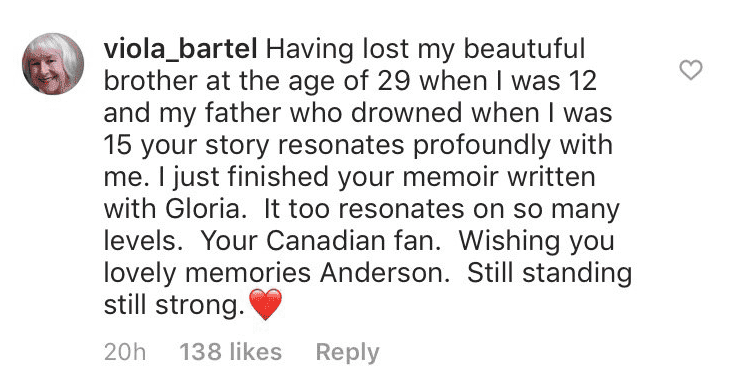 Photo: Instagram/andersoncooper
UNAWARE OF HIS BROTHER'S PAIN
According to the 52-year-old, Carter was "so much smarter" than him, went to Princeton and was working at American Heritage as a book editor at the time of his death.
During an interview with Howard Stern, Anderson revealed that his brother started seeing a therapist because of his depression a month before, and was planning on writing a book.
Until this day, Anderson doesn't understand why Carter took his own life. He believes that, despite the close bond they had, he wasn't able to see the pain he was in.
The National Suicide Prevention Lifeline is 1-800-273-8255. Other international suicide helplines can be found at befrienders.org.
Please fill in your e-mail so we can share with you our top stories!