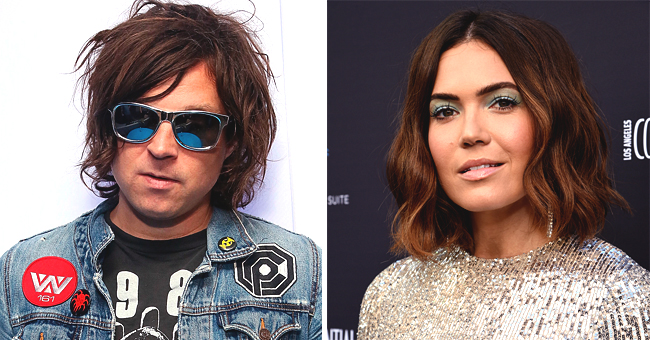 Getty images
'This Is Us' Star Mandy Moore's Ex-Husband Responds to Accusations of Emotional Abuse
The singer/songwriter broke silence five months after being accused of sexual misconduct and abuse by several women, including his ex-wife.
44-year-old Ryan Adams has stayed away from social media for the past five months, after the New York Times reported on several claims about the musician committing sexual harassment back on February 13, 2019.
But recently, Adams made an Instagram comeback and finally addressed the issue of the allegations against him in a way.
AN AMBIGUOUS APOLOGY?
Without explicitly mentioning any improper sexual behavior, the recording artist wrote a long caption to a photo of himself obscured by a stage backlight as he holds a microphone in one hand and raises the other in the air, talking about been "trying" and about "healing."
"I have a lot to say. I am going to. Soon. Because the truth matters. It's what matters most. I know who I am. What I am. It's time people know. Past time," Adams started, enigmatically.
"The 'This Is Us' star divorced from Adams in 2015, following a marriage of six years."
The former "Whiskeytown" bandmember complained about "this madness and misunderstanding," and he went on to remind everyone about his work and how he was always willing to help others with his music and platform.
"I've tried my best to be open and accountable. Not a billboard. I mean, maybe for being flawed. I've always wanted to help. I'm trying," Adams humbly stated.
Adams also promised to be back to focus on music, which he considers to be what he does best. Then he revisited the difficulties in his life, including the death of his older brother Chris in 2017.
After referring to "amends" being made, and sharing that he wants "to be a part of that healing," he ended up with an open invitation seemingly inspired by the "MeToo" movement and its principles.
"Believe Women. Believe Truth. But never give up on being part of solutions, and healing," Adams added.
HIS FORMER WIFE SUPPORTS THE ALLEGATIONS
Adams' former wife, 35-year-old pop singer and TV star Mandy Moore also denounced controlling ways and emotional abuse from her former partner in the Times' article.
Talking to the prestigious news outlet, Moore revealed that Adams, 10 years her senior, tried to control her music and to keep her from working with other producers or managers. "Music was a point of control for him," Moore said.
The "Candy" singer described Adams as psychologically abusive, and she said he tried to make her feel insecure about her own talents. "He would always tell me, 'You are not a real musician, because you don't play an instrument."
The "This is Us" star divorced from Adams in 2015, following a marriage of six years.
OVERCOMING RYAN ADAMS
Moore has managed to recover control of her career and to find love once again. On November 2018, she married also musician Taylor Goldsmith in an intimate ceremony held at the couple's home in Los Angeles.
The actress was recently nominated for an Emmy Award for the first time thanks to her role as Rebecca Pearson on the NBC drama, which has also received its third consecutive nomination as Outstanding Drama Series.
Please fill in your e-mail so we can share with you our top stories!