Reason for Tony Curtis Reportedly Cutting Jamie Lee and 4 Other Children out of His Will
Even when the Hollywood icon fathered six children with his first three wives (he married six times), the actor reportedly chose to leave them all out of his testament five months before his passing in 2010.
Months after the passing of classic Hollywood actor Tony Curtis in September 2010 due to cardiac arrest aged 85, it surfaced that the late star had excluded all his children from his will, leaving his entire estate to his widow Jill Vanderberg, 42 years his junior.
Inside Edition claimed to have obtained a copy of Curtis' will, on which the "Some Like It Hot" actor allegedly listed each one of his surviving children by name only to make clear that he chose not to leave anything to them.
His will
"I acknowledge the existence of my children… and have intentionally and with full knowledge chosen not to provide for them," are the words attributed to Curtis.
According to this source, the fortune the actor earned from his more than 140 films made during a career of over 60 years, was destined solely to his widow, to whom he had married in 1998.
To make things more interesting for the gossip media at the time, just a year after the actor's death the Tony Curtis Estate auctioned hundreds of items that belonged to Curtis.
Modifications in his will
More than one million dollars were made from the online auction, and while some of the money went to charity, most of it ended up in Vanderberg's hands.
This was apparently too much to tolerate for some of Tony's children, with his daughter Allegra opening up about her and her sibling's feelings regarding the way their father's widow and heir was handling his material legacy.
But even when this apparently responds to her father's explicit desire, considering the modification of his Will and Trust made in May 2010, Allegra believed that this wasn't the way his memories were supposed to end up.
Kelly Lee took legal actions
Daughter Kelly Lee went farther and sued Vanderberg, accusing her of getting into the actor's head to convince him of cutting his children off from his will, using "duress, menace, fraud or undue influence."
But according to Vanderberg, Tony made the decision in its entirety, and he supposedly had informed his children about this while still living.
Tony's most famous child, also actress Jamie Lee Curtis, didn't comment on the subject, but she did reveal the true nature of her relationship to her father following his death.
Jamie's thoughts on his father
During a visit to "The Talk" in 2010, Jamie shared that Tony wasn't a good father and he had little if any interest in any of his children.
Although she said not to hold any grudge on her father about this, for it was something she was very aware of since early in her life, it could help us understand why Tony showed such disregard for his children in his final days.
Jamie and her older sister Kelly, Tony's first child, are daughters of Janet Leigh, famous for her work with filmmaker Alfred Hitchcock, with whom the actor was married from 1951 to 1962.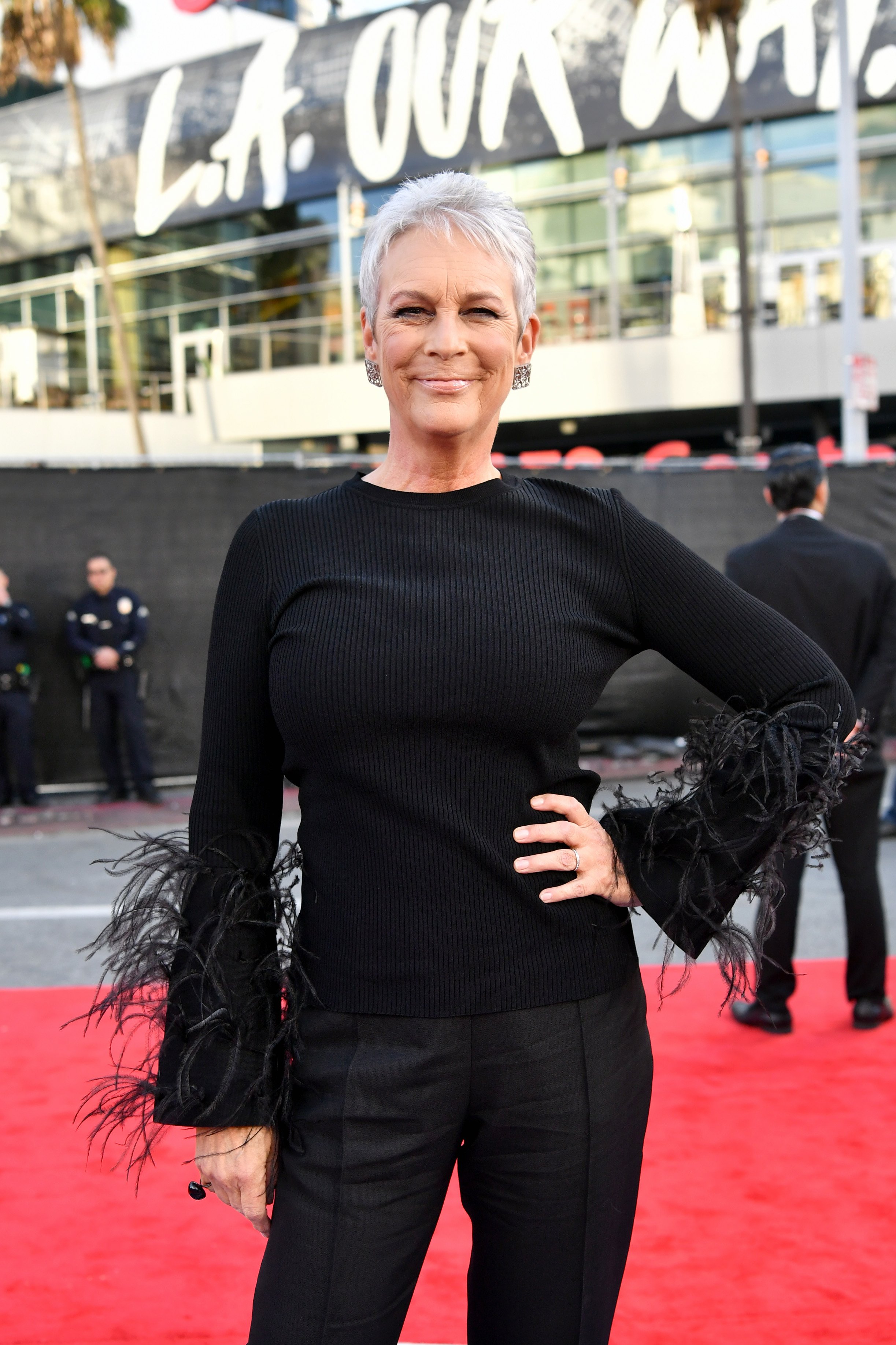 Tony's romantic life
Tony then married German actress Christine Kauffman in 1963, spending the next five years with her and having daughters Alexandra and Allegra.
Tony's last two children were the product of his third marriage, to Leslie Allen. The couple was married from 1968 to 1982 and shared sons Benjamin and Nicholas, who sadly passed away in 1994, aged 23.
His daughter Jamie Lee Curtis went on to become a big Hollywood star in her own right, landing her breakthrough role of Laurie Strode in 1978's horror classic "Halloween."
FINALLY : not one but TWO new Halloween movies: Halloween Kills (2020) and Halloween Ends (2021). Yes, the gang is ALL back, including @jamieleecurtis, Danny McBride, David Gordon Green and @TheHorrorMaster John Carpenter. Oh yea. pic.twitter.com/KpVa2PlwN5

— Jason Blum (@jason_blum) July 19, 2019
She reprised the role in three other occasions, first in 1981 for the second installment of the franchise, second in "Halloween H20: 20 Years Later," and third in 2002's "Halloween: Resurrection."
Loyal fans of the film series, some of which have followed the story for 40 years, are thrilled to know that Jamie will be back for at least two more films as Laurie Strode for "Halloween Kills" and "Halloween Ends," expected to be released in 2020 and 2021 respectively.