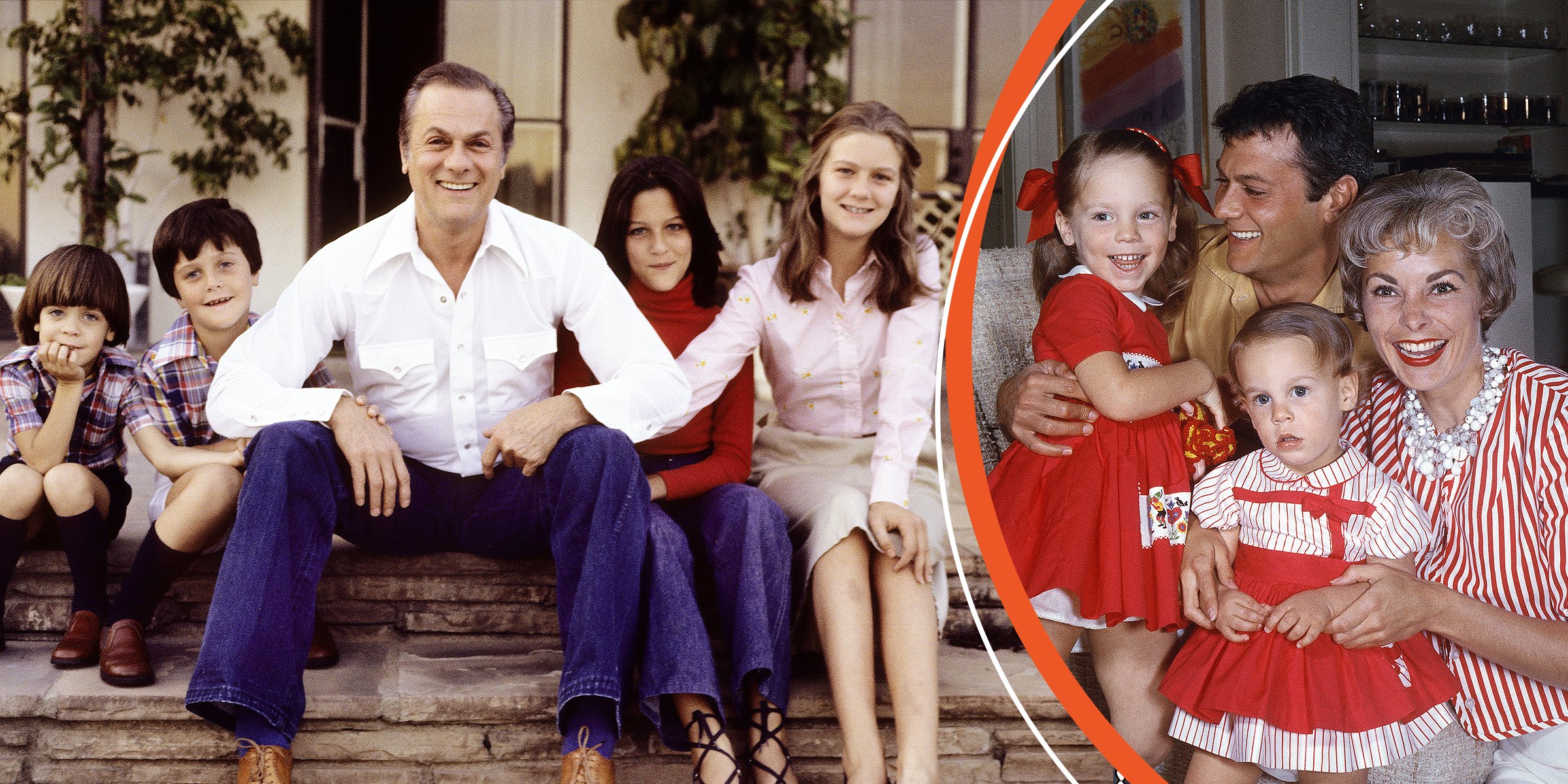 Getty Images
Tony Curtis Fathered Jamie Lee & 5 Other Children with 3 Wives – No One Was Named in His Will
When Tony Curtis passed away, he left behind a will that did not include his six children with three different women. Instead, a chunk of it went to his beloved widow.
In September 2010, Hollywood icon Tony Curtis passed away at 85 due to a cardiac arrest. After his death, it surfaced that the late star had excluded all of his children from his will, leaving his entire estate to his widow Jill Vanderberg.
Media obtained a copy of Tony's will, on which the "Some Like It Hot" actor allegedly listed each of his surviving children by name only to make clear that he chose not to leave anything to them.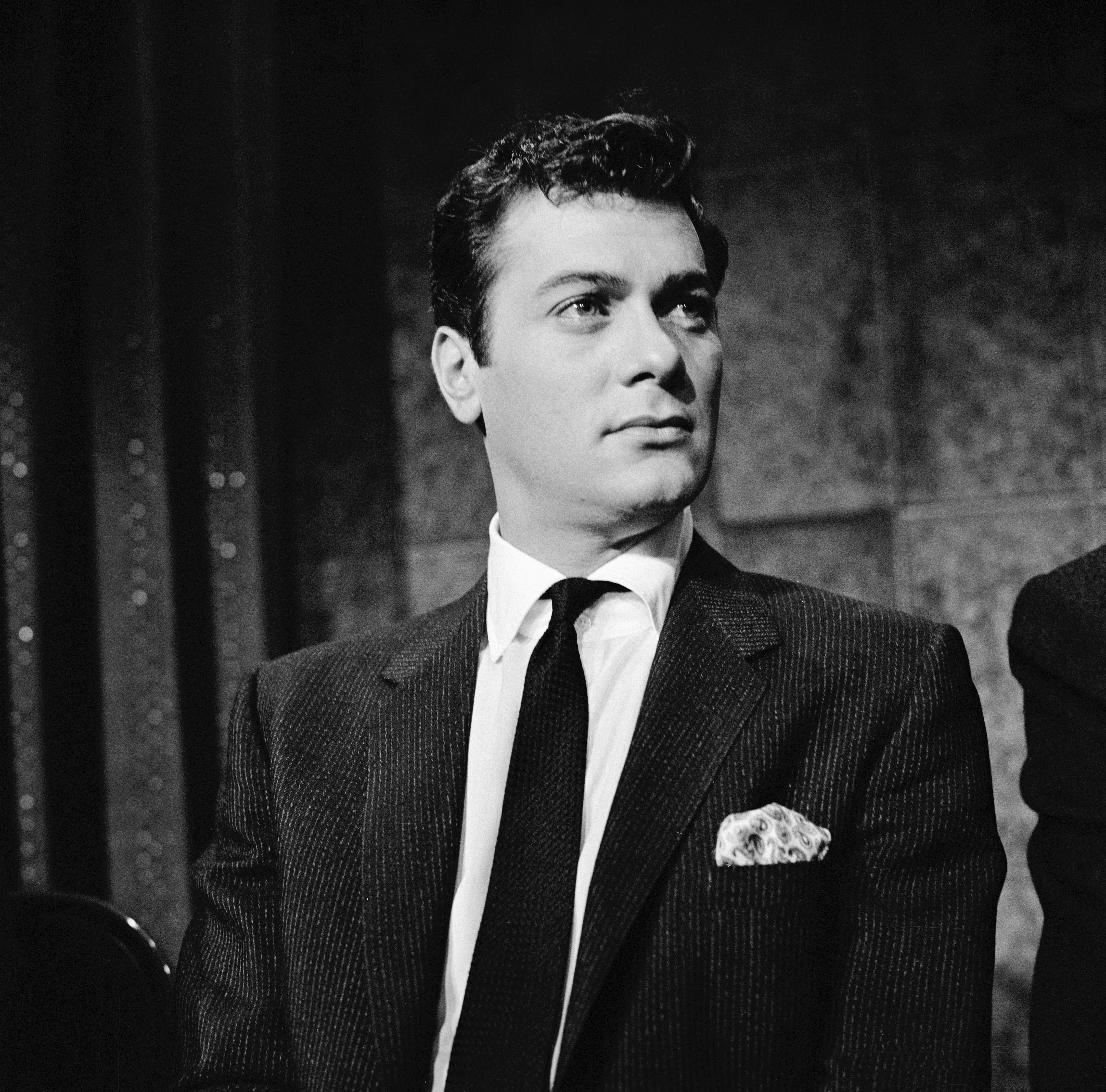 Tony Curtis at the Oscar nominations, California, 18th February 1956. | Source: Getty Images
TONY CURTIS' LIFE AND CAREER
Born Bernard Schwartz on June 3, 1925, Tony was the child of Emanuel and Helen, Hungarian Jewish immigrants. Living in the Bronx, New York, Tony came from humble beginnings with his family owning a tailor shop.
Unfortunately, Helen had schizophrenia, a condition that affected their family. Their lives became more complex in 1933, amidst the Great Depression. When Tony's parents could no longer provide for their sons, he and his brother were moved to a state institution for a better life.
Misfortune followed them there as they crossed paths with anti-Semitic youth, who physically bullied the brothers. In 1938, at 12 years old, his brother Julius died in an accident.
Although grieving, Julius' death motivated Tony to strive for a better life. He attended Seward Park High School in Manhattan and joined the US Navy.
His honorable discharge was followed by a drive to enter the entertainment industry, so Tony took acting lessons at the New School for Social Research.
Eventually, his good looks and skill landed him a contract with Universal Pictures. He had dark and curly hair that imitated the style of Elvis Presley. Fame followed with minor film roles, which led to significant parts in successful films.
Tony was well-loved as a Hollywood actor, starring in high-profile movies with Marilyn Monroe and Kirk Douglas. At one point in his career, he was also offered thousands of dollars by Universal to marry co-star Piper Laurie.
At the time, it was believed the marriage was a much-needed publicity stunt for his career. While the money was tempting, he declined the offer.
TONY'S ROMANTIC LIFE
Throughout his career, Tony was linked to several women. However, it was his marriage to Janet Leigh that seemed as if it could last a lifetime. The pair were smitten with one another, working on five films together. They met in 1950 when Leigh was 23.
Unfortunately, their happiness as a couple was short-lived due to personal issues. They tried to make things work for their two daughters five years after their wedding. At the time, Tony's infidelity was exposed, and he also started drinking and using drugs.
By 1962, the actor filed for divorce to be with then-17-year-old Christine Kaufmann. His divorce did not only affect his relationship with his children, but it also ruined his career. People took Leigh's side, sympathizing with her for what had happened.
In the end, Tony struggled to land roles the same way he did before. However, what not a lot of people know, was that it wasn't just Tony who was having affairs. Leigh had an affair with Frank Sinatra, which Tony feared would happen before it did.
Following their separation, Leigh settled down with Bob Brandt, a businessman. They got married, and they lived life peacefully until she died in 2004. Meanwhile, Tony married then-teenager actress Christine Kauffman in 1963.
She was an Austrian-born woman who entered the entertainment industry at a young age. At seven, she performed in the musician "The White Horse Inn." In 1954, her appearance in the drama "Rise Girl" launched her career.
Her other international acting credits include "The Last Days of Pompeii," "Town Without Pity," and "Taras Bulba," starring Tony. When Tony and Kauffman's marriage brought daughters Alexandra and Allegra. However, their marriage ended in divorce in 1968.
The actress later admitted to having an affair with Warren Beatty. Tony's last two children were the product of his third marriage to Academy Award nominee Leslie Allen.
The couple was married from 1968 to 1982 and shared sons Benjamin and Nicholas, who sadly passed away in 1994, aged 23.
Tony had more wives, "Stryker" actress Andrea Savio, whom he married in 1984, and Lisa Deutsch, whom he wed for a year in 1993. In 1998, Tony tied the knot for the sixth time, marrying horse trainer Jill Vanderberg. They remained married until Tony's demise in 2010.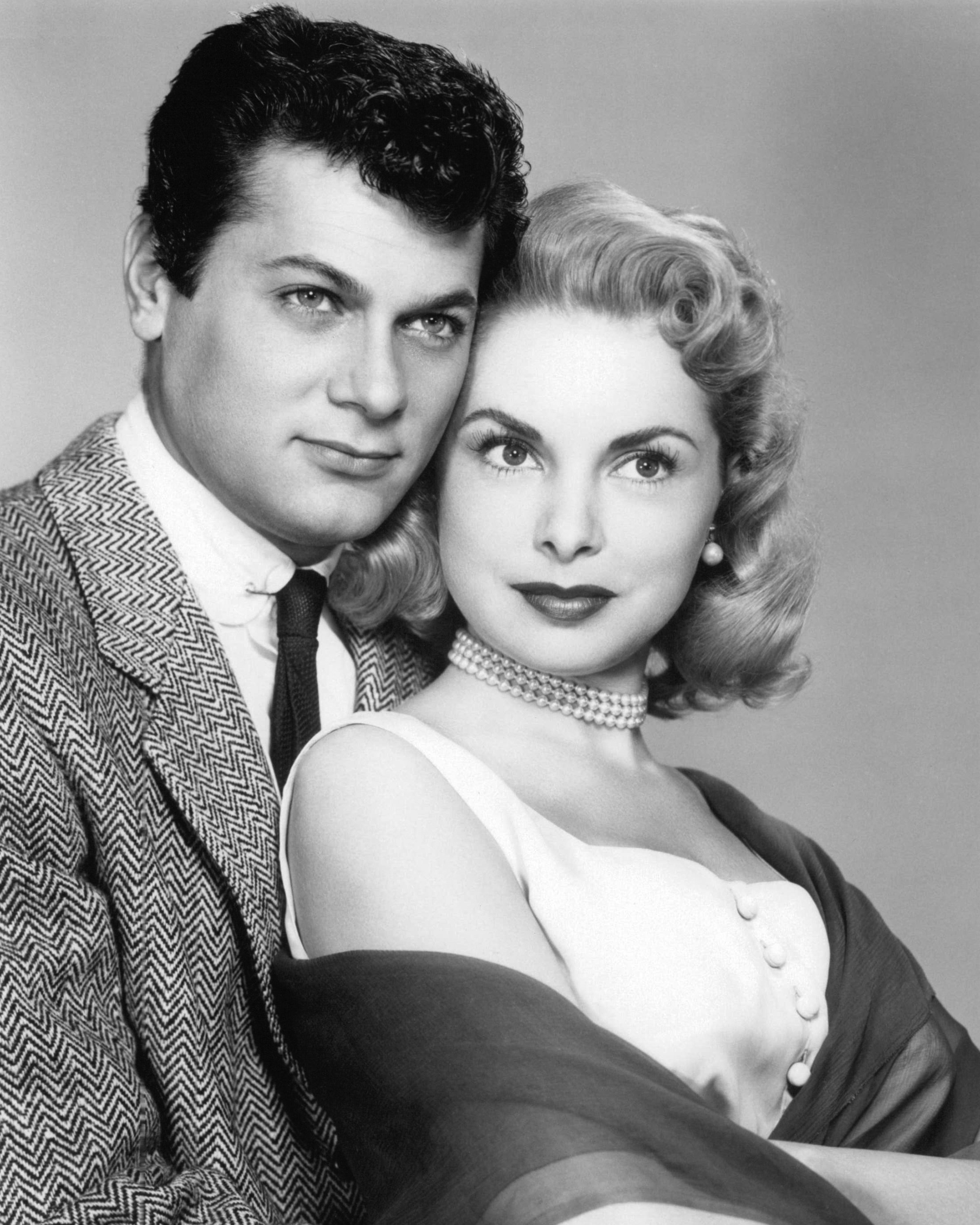 Tony Curtis and actress Janet Leigh, circa 1955. | Source: Public Domain, Wikimedia Commons
In Peter Golenbock's autobiography, "American Prince: A Memoir," it was alleged that Tony also had an affair with Marilyn Monroe in 1984, while both were still young and had not reached fame.
TONY CURTIS' SIX CHILDREN
During his marriage to Leigh, Tony had two daughters. They welcomed their firstborn, Kelly Curtis, in 1956 and Jamie Lee Curtis in 1958. Kelly and Jamie Lee grew up as actresses as well. Kelly is known for her roles in "Hunter," "The Sentinel," and "Judging Amy."
Meanwhile, Jamie Lee is known for the blockbuster hit "Halloween" and action-comedy "True Lies," where she won a Golden Globe Award. Despite being busy with their careers, Kelly and Jaime Lee have a good relationship with Tony. Kelly said:
"I know he loved me and my sisters and brothers deeply, and we loved him with our hearts and souls. Ours was a deep bond."
When the actor married Kauffmanm, they welcomed Alexandra in 1964 and Allegra in 1966. Although Alexandra appeared on screen in the past, she stayed out of the spotlight when she grew older. Meanwhile, Allegra made the most of her career in show business.
Before becoming an actress, she worked in the makeup department of different productions and established her name on German television. During her 20s, Allegra lived with her father in Hawaii.
"I was 22 and didn't know what I wanted to do with myself," she recalled. "So, he took me in, and I went to college." During his third marriage, Tony welcomed two boys, Nicholas in 1970 and Benjamin in 1973.
Before his passing due to an overdose, Nicholas was a musician educated at the School of the Museum of Fine Arts, Boston. Tony was shattered when he learned of his son's demise. Tony said:
"He came out to California, and his behavior was awkward. So I knew he was addicted. I didn't know how much. And then these two guys he was hanging out with made him some kind of a concoction that he just stopped breathing. They tried to pump him to breathe again. He was gone."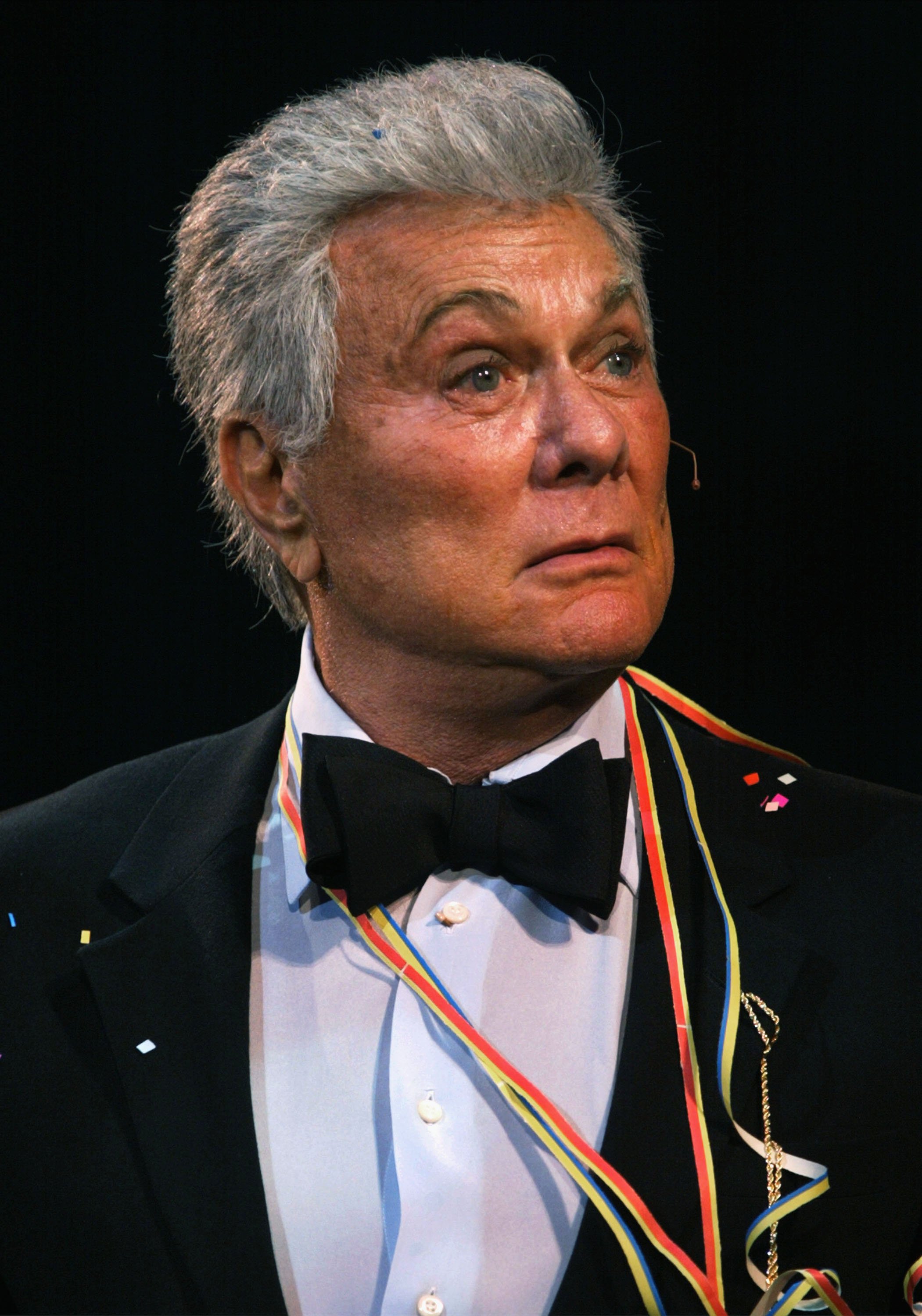 Tony Curtis in the musical "Some Like it Hot" at Wolf Trap, August 27, 2002, in Vienna, Virginia. | Source: Getty Images
Of all his kids, Benjamin is the only one who did not pursue an acting career. He lived away from the spotlight and became a dad to two sons.
TONY CURTIS' DEATH
Tony passed away on September 30, 2010, in Henderson, Nevada. At 85, he died of cardiac arrest. He already had health issues and needed heart bypass surgery in 1994. Tony also faced personal struggles with addiction years before, following his divorce from Allen.
He entered rehab in 1982 and found himself as a fine art painter. During that time, he also penned two autobiographies, "American Prince: A Memoir" and "Tony Curtis: The Autobiography."
WHAT WAS TONY CURTIS' NET WORTH
When Tony passed away, he left his $60 million estate to Vandergerg and not his children, who were cut out of his will. It was apparently too much to tolerate for some of Tony's children.
Allegra opened up about her and her sibling's feelings regarding how their father's widow and heir were handling his material legacy.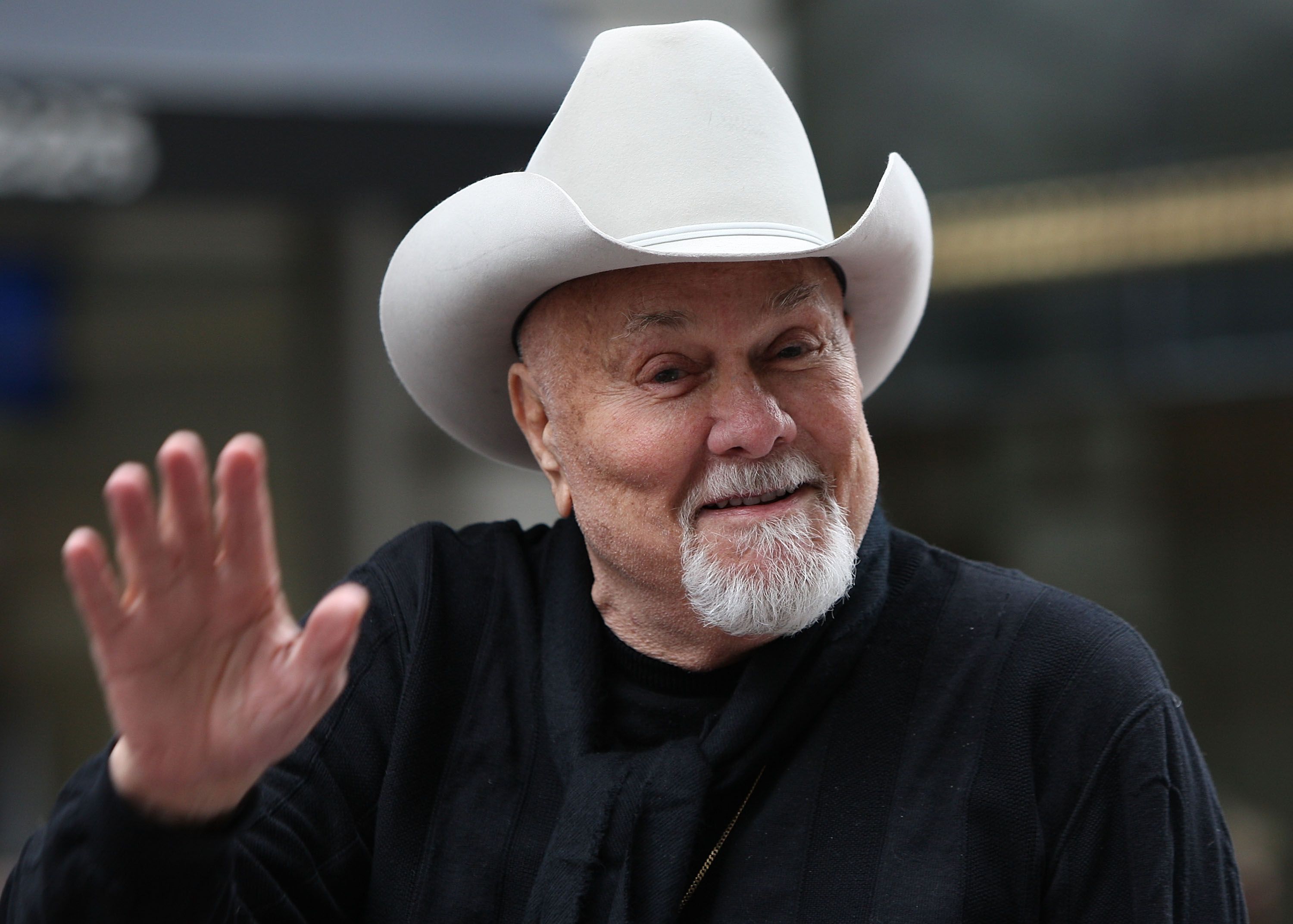 Tony Curtis during the annual Veterans Day parade on November 11, 2009 in New York City. | Source: Getty Images
"We were all blindsided, and it was very painful," Allegra said. "It's written there, but I don't believe that was his last wishes."
Allegra believes that her father was influenced in making such a big decision. Of all his grandchildren, five received $30,000 each, while Jamie Lee's two kids had nothing.
Following his death, Vanderberg also auctioned several of Tony's possessions, including his famous "Some Like it Hot" jacket and cap. Other items included an Andy Warhol painting, a Chagall painting, and a Firebird convertible.
Vanderberg also auctioned personal letters that her husband penned to her and other famous icons. More than one million dollars were made from the online auction, and while some of the money went to charity, most of it ended up in Vanderberg's hands.
TAKING LEGAL ACTIONS
Daughter Kelly Lee went even further and sued Vanderberg, accusing her of getting into the actor's head to convince him to cut his children off from his will.
But according to Vanderberg, Tony decided entirely, supposedly informing his children about this while still living. Tony's most famous child, actress Jamie Lee Curtis, didn't comment on the subject.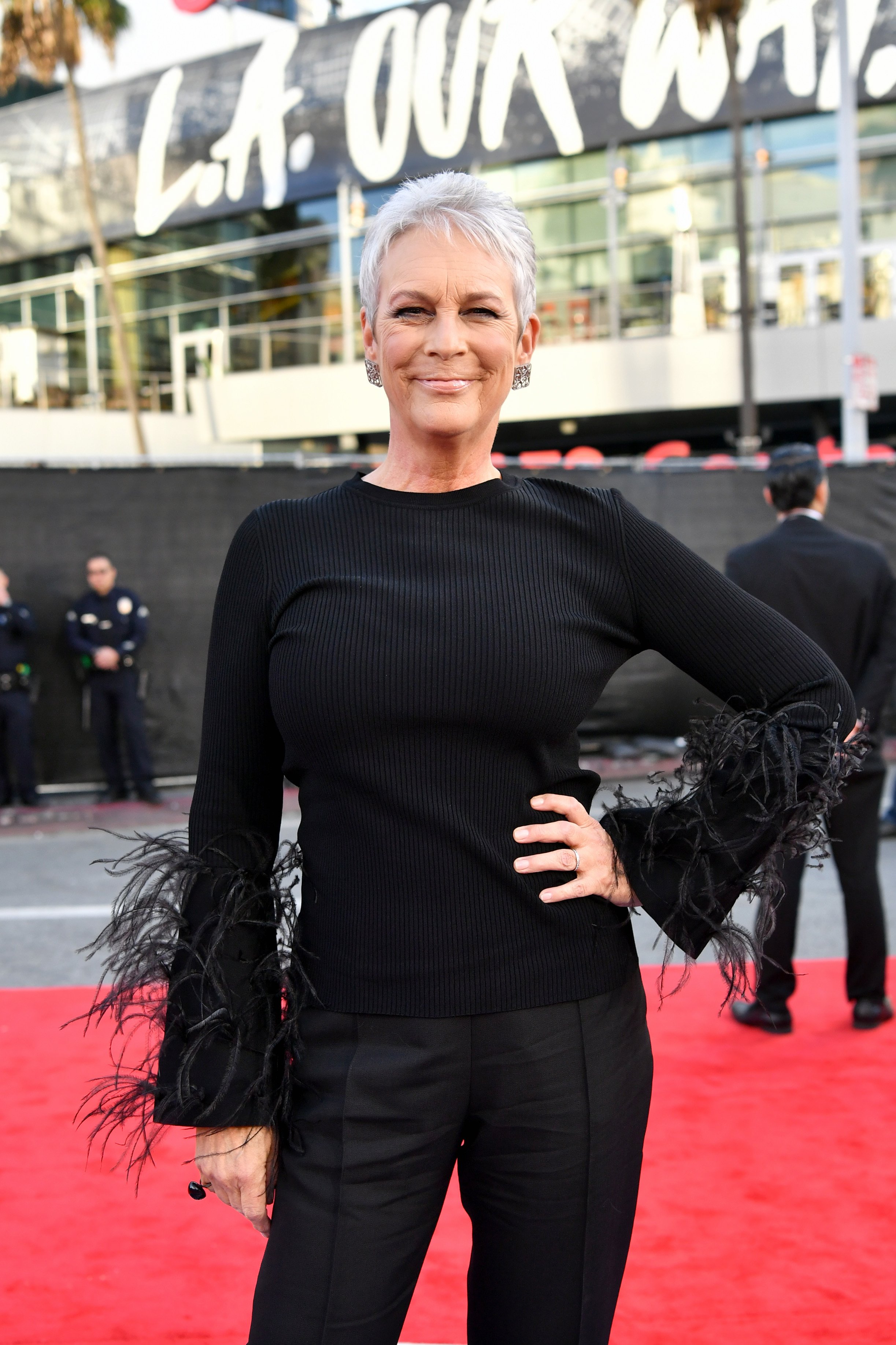 Jamie Lee Curtis on November 24, 2019 in Los Angeles, California | Source: Getty Images
JAMIE'S THOUGHTS
During a visit to "The Talk" in 2010, Jamie shared that Tony wasn't a good father, and he had little, if any interest, in any of his children. Jamie and her older sister Kelly, Tony's first child, are daughters of Janet Leigh, with whom the actor was married from 1951 to 1962.
Although she said not to hold any grudge against her father about this, for it was something she was very aware of since early in her life, it could help us understand why Tony showed such disregard for his children in his final days.
Please fill in your e-mail so we can share with you our top stories!