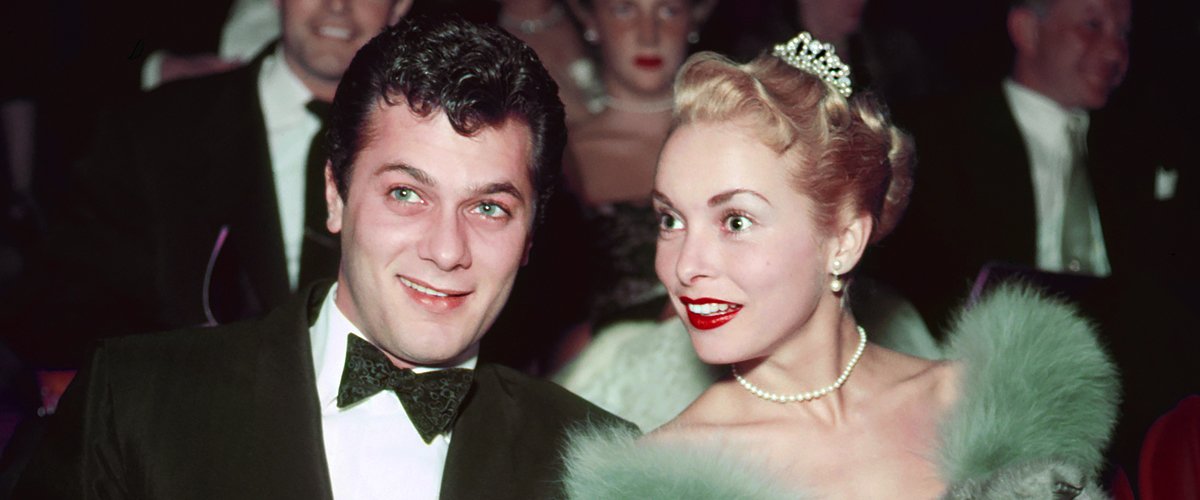 Getty Images
Janet Leigh & Tony Curtis' Marriage Began as the Perfect Love Story but Ended in a Nightmare
Tony Curtis was a bright and talented actor, loved by all and featured in several high-profile movies. However, he is best remembered for his disastrous marriage to actress Janet Leigh which began blissfully.
Celebrity marriage was woven into the fabrics of Hollywood since it began to raise stars as a standout movie industry decades ago. These celebrity relationships have provided fans with interesting talking points away from the screen.
Several A-list stars have been paired together, hoping to find bliss. Some relationships proved to be successful, while others looked destined to fail right from the start, but there were those which looked promising, had the signs of a perfect love story, and still ended as a nightmare.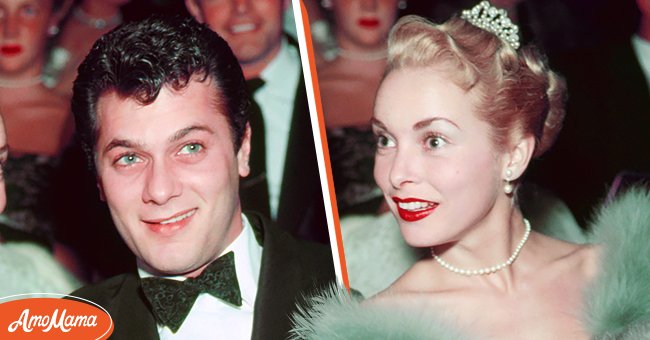 Picture of actor Tony Curtis and actress Janet Leigh | Photo: Getty Images
JANET LEIGH AND TONY CURTIS
Tony Curtis was known to be both flamboyant and talented. Curtis was one of the stars who defined an era of what it means to be a Hollywood star boy, and he did it with style and charm.
Like most A-list celebrities, Curtis was linked to several women throughout his life and had different marriages that ended almost as quickly as they started, but his marriage with actress Janet Leigh looked like it was bound for eternity.
The stunning couple was the talk of the town during their years together and even enjoyed a relationship that spilled into their work life as they featured in five films together.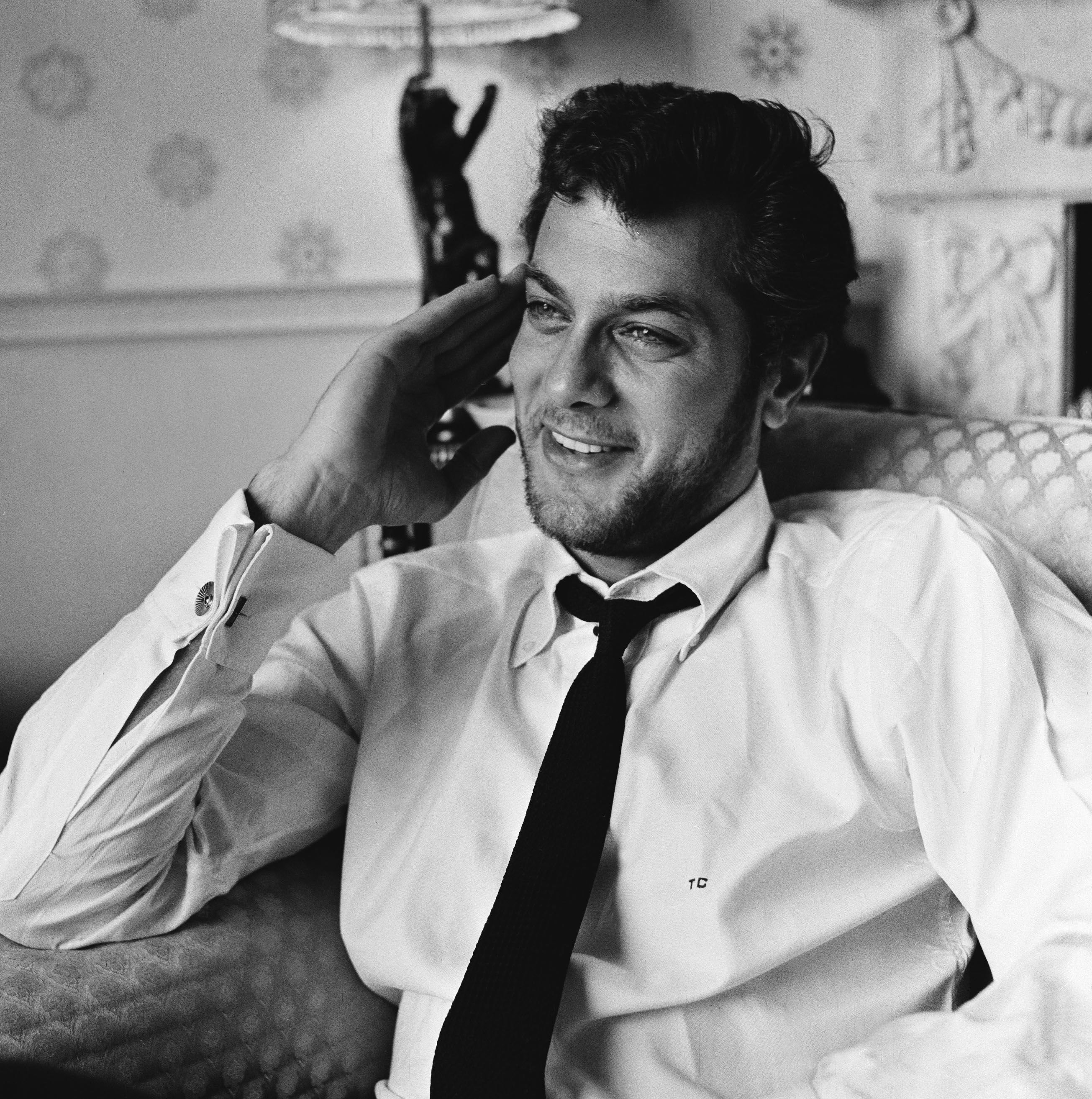 Tony Curtis at the Dorchester Hotel, in London, in 1957 | Photo: Getty Images
Both stars met at a publicity party in 1950, and Leigh, who was 23 at the time, had already made a name for herself as the screaming diva with beautiful looks. It had only been a few years since her talent was discovered by actress Norma Shearer in 1946.
Both stars had contrasting fortunes by the time they met in the early half of the 20th century. Leigh had already signed her first professional contract and had featured in movies like "The Romance of Rosy Ridge" and "Little Women."
Curtis, on the other hand, was a lesser-known star in the early '50s. He had a smaller fanbase than his future wife, Leigh, and played small roles in many largely unsuccessful movies.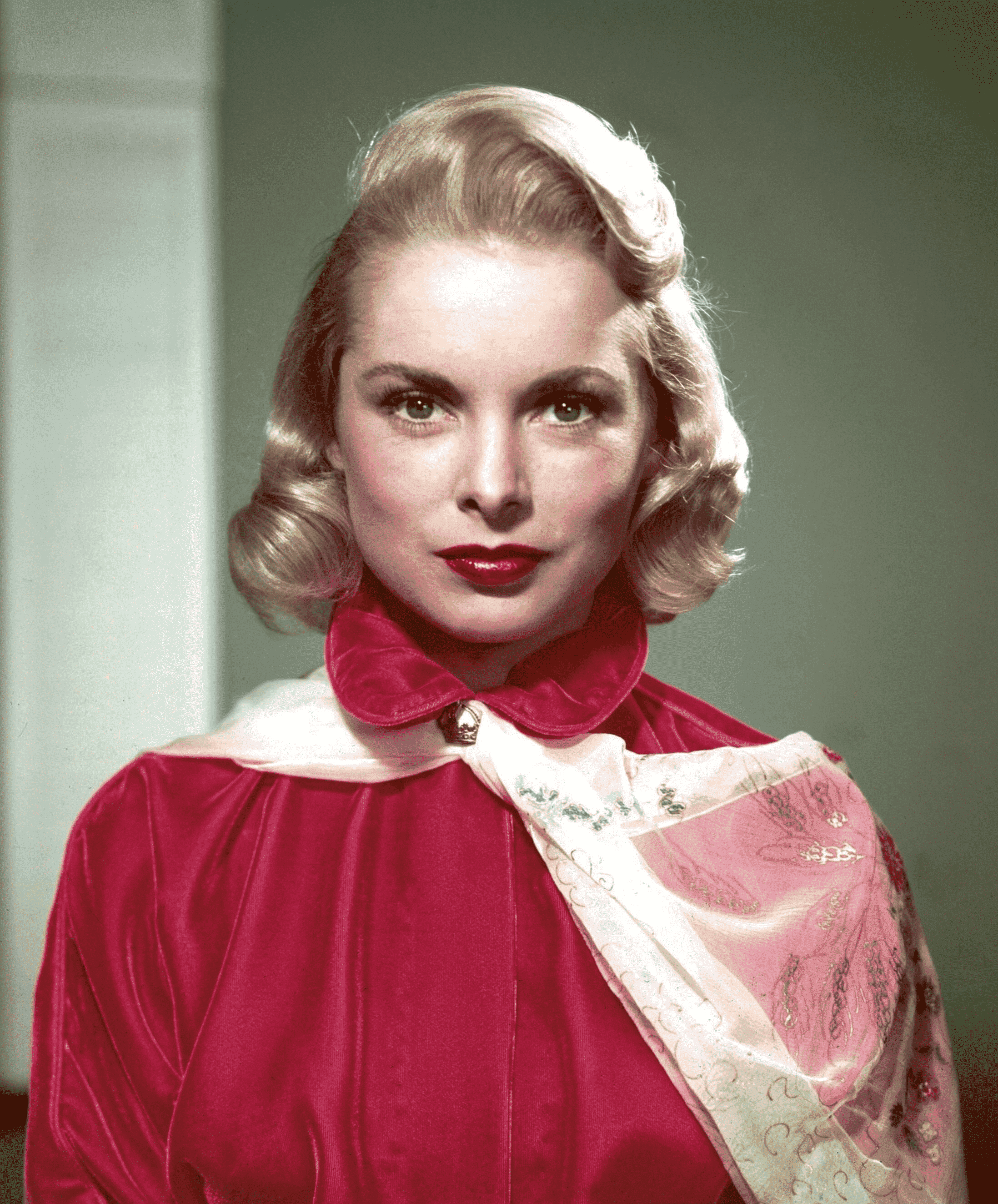 Portrait of Janet Leigh for Photoplay circa 1954 | Photo: Public Domain, Wikimedia Commons
Rather than being carried away by her star power, Curtis was blown away by Leigh's sweetness at their 1950 meeting. In his autobiography, the actor recalled being struck by her glowing face, which left an impression on him.
Curtis craved Leigh, and fortunately, the actress was equally smitten by the dark-haired actor. In her memoir, she revealed being impressed by Curtis's personality, and not too long after that, both stars exchanged numbers.
THEIR ROMANCE
At the time, Leigh's career was being backed by Hollywood tycoon Howard Hughes, and although she did not seem to return the romantic interest he had for her, he was a powerful figure with much weight to throw around.
On the other side of the fence, Curtis was offered tens of thousands of dollars by Universal to marry his co-star Piper Laurie, a marriage which was believed to be much-needed publicity for his career. Although the money was tempting, he declined the offer.
Curtis instead chose to pursue his interest in Leigh. The actor had good imitating skills and called Leigh pretending to be Cary Grant to ask her out on a date and test if her feelings for him were true.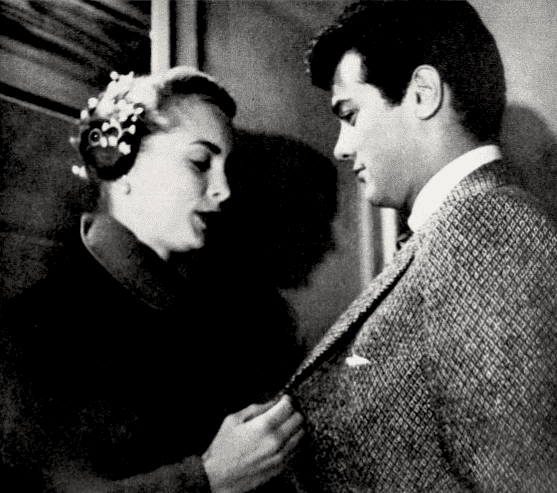 Janet Leigh and Tony Curtis in a 1957 Photoplay article. | Source: Public Domain, Wikimedia Commons
Leigh already figured it was Curtis on the line and politely turned down "Grant's" offer, citing that she already had plans with Curtis. This was a turning point in their relationship, and both stars became increasingly bonded.
At most of Leigh's movie sets, Curtis became a frequent face, and soon their romance gained attention. According to Curtis, their romance was intensely physical in their early years together, so it was difficult for them to stay apart for too long.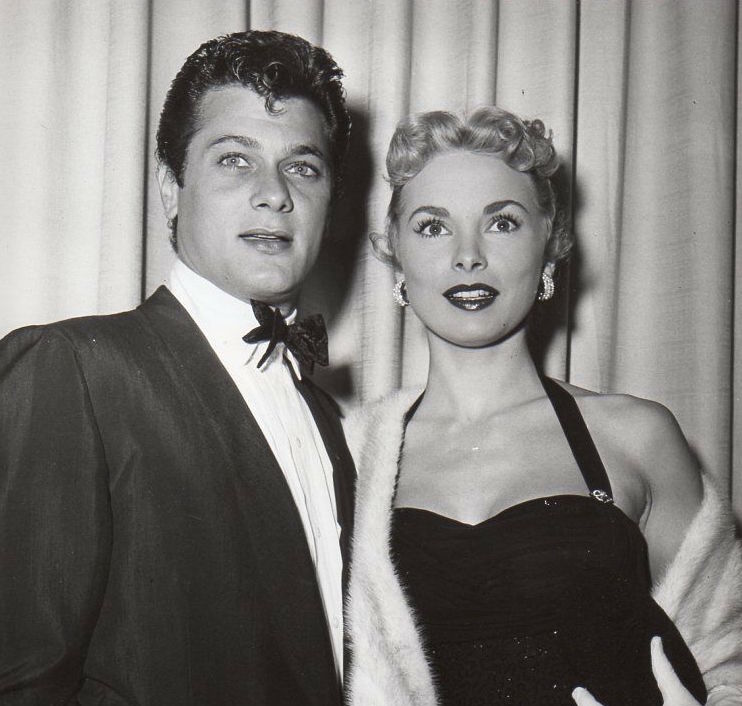 Tony Curtis and Janet Leigh at 25th Annual Academy Awards on March 19, 1953 | Photo: Public Domain, Wikimedia Commons
In the background of their romance, Curtis's employer, Universal, hoped the actor would turn around and pick up their offer of marrying Laurie. To them, Leigh was simply an actress from a rival studio.
The signs were visible that marriage could mean the end of the journey for both stars in terms of their careers. Close friends of Leigh's even advised her against marrying the actor, but their bond had gone too deep to be withdrawn.
In 1951, Curtis popped the question to Leigh, and without a second thought, she said yes, and they got married in a small event that marked the beginning of their dark years together.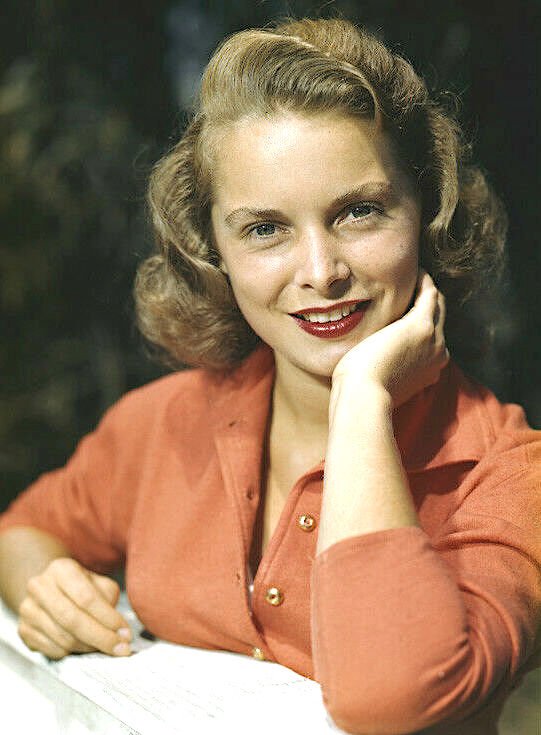 Janet Leigh and Tony Curtis in a 1957 Photoplay article | Photo: Public Domain, Wikimedia Commons
HARD TIMES TOGETHER
With comedian Jerry Lewis as the witness to their union, it looked like the perfect start to a happy life for two of Hollywood's most promising stars, but it was not what it seemed.
Shortly after their wedding, word got out to the media that both stars had defied all odds to make their love a reality, and soon they became the perfect Hollywood couple who fought for their love.
In their early years as a couple, it looked like Curtis and Leigh were the best pair in the industry. Their combined star power caused their careers to soar, and the seemingly bonded couple appeared together for interviews as a united front.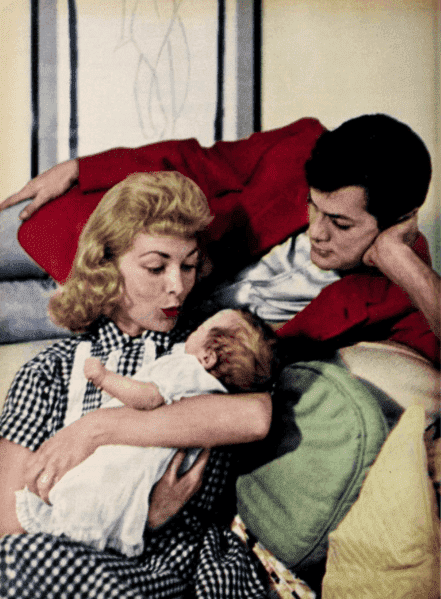 Tony Curtis, Janet Leigh, and daughter Kelly Curtis, in Photoplay on December 1956. | Photo: Public Domain, Wikimedia Commons
Their happiness as a couple was short-lived because of several personal issues. Curtis was hugely insecure about Leigh's relationship with other men, even if there were no strings attached to it.
He also felt she took advantage of him due to her greater star power and more educated background, and soon, their home became a warzone filled with terror.
Five years after their wedding, the couple decided to make their marriage work for the sake of their first daughter Kelly and soon, all they had was an unromantic relationship that had since lost its spark.
Publicly, they looked united and even appeared in movies together, but behind the scenes, Curtis was gravely battling drug addiction and had affairs with actresses Gloria DeHaven and Natalie Wood.
Leigh was also beginning to struggle with the pressure of fame and began to drink and abuse pills. Soon what seemed like a fairytale union had become a sad experience for both parties.
In 1958, they welcomed their daughter, actress Jamie Lee Curtis, who not only continued their legacy but was seen as their final attempt at saving their ruined relationship.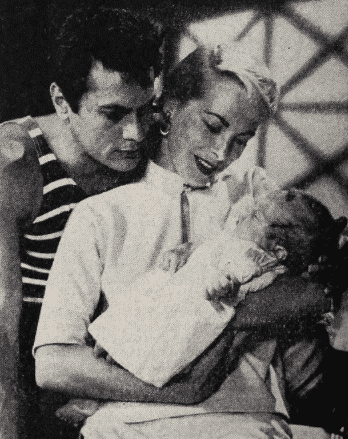 Tony Curtis, Janet Leigh, and daughter Kelly Curtis, in Photoplay on December 1956. | Photo: Public Domain, Wikimedia Commons
THE DIVORCE
In 1962, Leigh received the shocking news that Curtis had filed for a divorce to be with a 17-year-old German actress Christine Kaufmann, whom he met while filming "Taras Bulba."
Although he later admitted that the divorce hurt his career, Curtis looked like he had found love with his young lover, but a series of five more divorces showed that he was quite unlucky in picking his partners.
His divorce not only ruined his career but also affected his relationship with his children with Leigh. Despite that, his daughter Jamie Lee considered him a great actor with amazing performances.
Please fill in your e-mail so we can share with you our top stories!