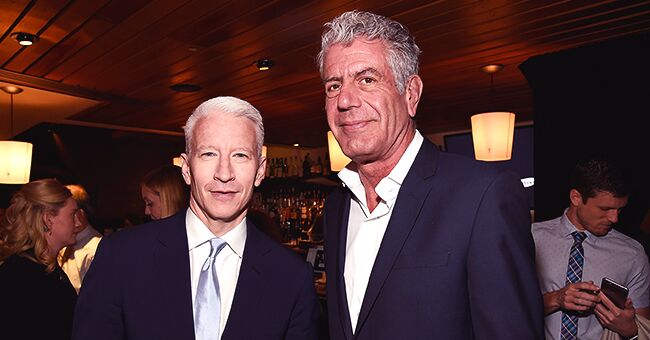 Getty Images
Story behind the Untimely Death of Anderson Cooper's Friend and Prominent Chef, Anthony Bourdain

Anderson Cooper's friend, Anthony Bourdain, was found dead because of an apparent suicide by hanging at the Le Chambard hotel in Kaysersberg, France.
In early June 2018, celebrity chef Bourdain, who starred in projects concentrating on the investigation of global culture, food, and the human condition, was in Strasbourg working on an episode of his CNN series, "Parts Unknown." He traveled with his close friend Éric Ripert, the French chef.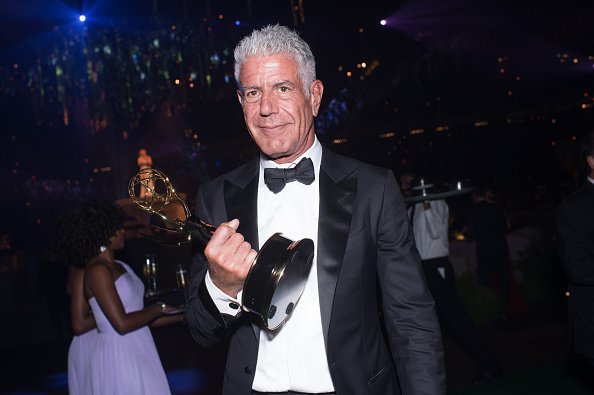 Anthony Bourdain at Microsoft Theater on September 10, 2016 in Los Angeles, California | Photo: Getty Images
"'Low plastic stool, cheap but delicious noodles, cold Hanoi beer.' This is how I'll remember Tony."
Ripert ended up bothered when Bourdain missed supper and breakfast. He decided to visit Bourdain in his hotel room, where he discovered him unresponsive.
Bourdain ended his life at 61 years old. On June 13, his body was cremated in France, and after two days, his ashes were returned to the US.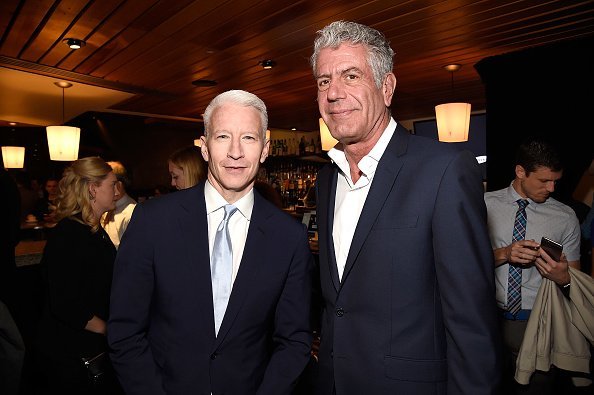 Anderson Cooper and Anthony Bourdain at The Theater at Madison Square Garden on May 18, 2016 in New York City | Photo: Getty Images
"Anthony was my best friend," Ripert tweeted. "An exceptional human being, so inspiring & generous. One of the great storytellers who connected w so many. I pray he is at peace from the bottom of my heart. My love and prayers are also w his family, friends and loved ones."
In a statement, CNN said, "His talents never ceased to amaze us and we will miss him very much. Our thoughts and prayers are with his daughter and family at this incredibly difficult time."
Former President Barack Obama took to Twitter to recall a meal he shared with the award-winning celebrity chef.
"'Low plastic stool, cheap but delicious noodles, cold Hanoi beer.' This is how I'll remember Tony," Obama wrote. "He taught us about food -- but more importantly, about its ability to bring us together. To make us a little less afraid of the unknown. We'll miss him."
Anderson Cooper also mourned the death of Bourdain. On his show "Anderson Cooper 360," the journalist dedicated a segment titled "Remembering Anthony Bourdain" in honor of his colleague and friend.
According to Cooper, Bourdain loved and was loved in return. He then described Bourdain's life and also tried to help individuals with suicidal tendencies by asking them to look for assistance.
Please fill in your e-mail so we can share with you our top stories!