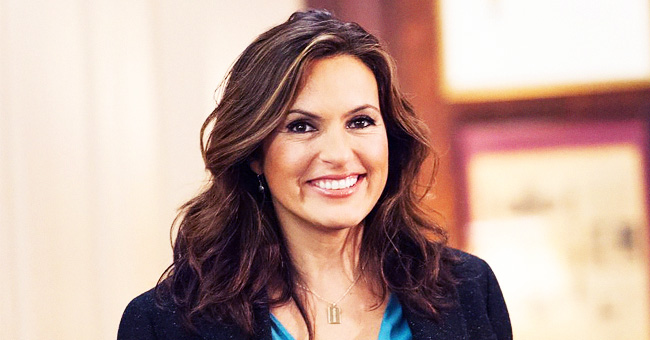 facebook.com/Mariska-Hargitay
Mariska Hargitay and Peter Hermann's Love Story
Mariska Hargitay once claimed she knew that her husband Peter Hermann was 'the one' from their first date. Almost two decades later, they are still very much in love.
Celebrity romances aren't known to be lasting. However, there are some rare relationships that withstand time and defy the odds.
One of those lucky couples is Mariska Hargitay and Peter Hermann. They have been married for fifteen years already.
Mariska and Peter's First Meeting
When Mariska, 55, landed her role on "Law & Order: SVU" she did not expect to meet her future husband. However, that's exactly what happened.
According to Mariska, she knew then and there that Peter was "the one."
The couple was first introduced in 2002 when Peter, 51, guest-starred on the crime drama. They claim they "instantly clicked."
First Date:
The couple had a very unique first date. They attended a church service together after they finished filming. According to Mariska, she knew then and there that Peter was "the one."
"As a little girl you're told, 'Oh, when it's the right person, you'll know,'" she said. "But listen, I had been engaged previously, and I never knew."
She reportedly felt like their connection was like being "hit with a lightning bolt." She even revealed that she felt so overwhelmed by the feeling that she sobbed in the middle of the date.
Peter assumed she moved by the service. But Mariska set the record straight saying,
"It was because I was just overwhelmed, realizing he was the one."
Getting Married
Mariska might have been completely in love but Peter took a little longer to realize his. However, he does remember exactly when he knew she was the woman he wanted to marry.
"It was Mariska's birthday, 40th birthday," Peter recalled. "And I actually saw [her] with all of the people that she loved around her. It was like seeing this person who was now in the soil, that she was just dying to be planted in it. Right? Which was this abundance of people and this abundance of love and I thought, 'I want to be part of that soil.'"
Eight months later on August 28, 2004, they walked down the aisle together. To honor the beginning of their love story they exchanged vows in the same church they had their first date.
15 Years Later:
Till now they are both certain they picked the right partners. Mariska said in an interview:
"We got married and we knew that it was going to be good and I think we both knew, sort of, what we found. I never thought it could be this good, and I never knew I'd so often be reminded on this journey that I married the right one."
Peter agreed with her saying he knew they'd always have a good life together. They now have three children, August, 12, Amaya, 8, and Andrew, 7, together.
The Secret to their Happiness:
The loving couple recently revealed that in their opinion the key to happiness in their relationship lies in laughter.
"I never thought I would have this much laughter in my life," Peter said.
Even when they fight, laughter is their tool to "find [their] way back to each other." Paul went on to explain:
"It's this fantastically, wonderfully ridiculous way that we can swing back and forth any number of times in any given day. But fundamentally we know we have the same destination."
Please fill in your e-mail so we can share with you our top stories!