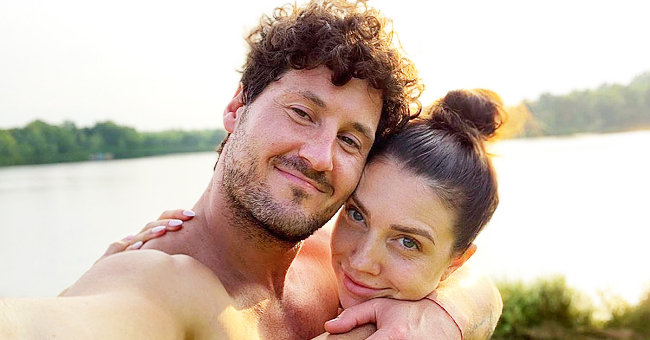 instagram.com/dance10jenna
Jenna Johnson of DWTS Shares an Important Message on 'Brain Positivity' (Photos)

Famous "Dancing With The Stars" Jenna Johnson recently used her official Instagram account to share a very important and positive message regarding self-love and mental health.
Along with an inspirational text, Johnson posted two personal photos of herself that reflected her past and present state of mind.
According to Johnson, a video by Dr. Daniel Amen, a certified psychiatrist and nine-time New York Times bestselling author, inspired her to share her story.
"Love your brain, love your life" was the greatest lesson Johnson learned from the video because she really identified with it.
As aforementioned, both photos showed Johnson in different moments of her life, as well as two completely different moments when it came to her mental health.
SAME PERSON, OPPOSITE STATES OF MIND
Johnson described her old self as someone without confidence, who tried to cover herself, used too much makeup, cared about what others thought of her, tried to be who others wanted her to be and was afraid to look up.
It is just as important to care for our brain as well as our body
About her new self, Johnson wrote:
"The girl on the right decided to embrace herself. Accepted her insecurities. Loved her acne! Doesn't wear makeup 90% of the time. Opened up. Took charge of her life and her identity. Blocked out the bullies and the critics who don't know her. Tries every day to love herself and know her worth!"
ATTEMPTING TO HAVE A POSITIVE IMPACT IN HER FANS' LIVES
With her photos and words, the dancer tried to inspire her millions of fans and followers to become better versions of themselves, especially those who struggle with mental health issues.
According to Johnson, it is just as important to care for our brain as well as our body, and, nowadays, she is very proud of how far she has come and how hard she has worked to improve herself, both physically and mentally.
BECOMING A BRIDE FOR THE SECOND TIME
It has been reported that the 25-year-old recently held a second wedding reception in Utah, after tying the knot with Val Chmerkovskiy in April.
During an interview with Us Magazine, the professional dancer explained that they had a second reception because her younger brother missed her wedding. Plus, it was an opportunity for Chmerkovskiy's family to see where she grew up.
Please fill in your e-mail so we can share with you our top stories!