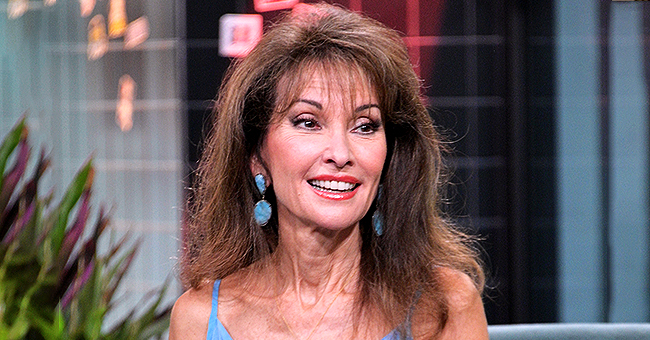 Getty Images
Susan Lucci of 'All My Children' Was in a Tragic Car Accident in High School
Susan Lucci became a household name as the conniving vixen, Erica Kane on the daytime soap "All My Children."
Coincidentally Susan's soap character suffered a similar fate as Susan during high school, which almost cost Susan her acting career before it even began.
When Susan graduated from Garden City High School in 1964, she had already found her love for acting as she starred in most of the school's plays.
After that, the aspiring actress majored in drama at Marymount College in Tarrytown, New York, but an accident during Susan's senior year almost brought her acting aspirations to a halt.
While in the car with her then-fiancé, they rammed into another vehicle which sent Susan into the windshield face first.
"I felt no pain, but I knew I was hurt, and I felt something dripping down my face," Susan recalled. "When we got to the emergency room, the nurses were talking about me in the past tense, saying, 'Oh, I could tell she was a beautiful girl.' One of them saw my engagement ring and said, 'Gee, honey, do you think he'll still marry you?'"
The actress credited her full recovery to the skill of the plastic surgeon who operated on her, but Susan didn't know that her character Erica Kane, would have a similar experience years later.
During the late 1990s, Erica's face got disfigured during a car accident that left her wearing a Phantom of the Opera-like mask to hide the scars.
''Her face got mangled,'' Susan said. ''And this is a woman with very low self-esteem. It will be an interesting journey for a character who thinks that the only thing she has to offer in her life is her looks, and who's always been better than that, and never knew it.''
Susan's real-life accident also indirectly led to meeting her future husband, Helmut Huber. After her freshman year at Marymount in the summer of 1965, Susan went back home where she started working as a waitress at the Garden City Hotel.
The hotel's Austrian head chef and food & beverage manager, Helmut Huber immediately became smitten with Susan, whom he proposed to at the Garden City Hotel and married in 1968.
"The first time I saw Susie, it hit me. Still today, she walks in a room, and I just light up," Helmut recalled.
In 1982, Helmut gave up his career in hospitality to become Susan's career manager and the couple had since welcomed two children, Liza and Andreas.
Since "All My Children" premiered in 1970, Susan got nominated for 19 Emmy Awards before she finally snagged one in 1999.
''I hope I'm not famous because I haven't won it,'' Susan told the New York Times. ''But certainly, I acknowledge that it may be the reason why some people know me.''
In Susan's memoir, "All My Life," she touched on the countless times she got nominated, the accident that almost cost Susan her acting career and a childhood secret.
The actress regretted not immediately rushing to her grandmother's aid when she called for help minutes before a fatal heart attack. "For years I never told another soul this story," Susan wrote.
"All My Children" finished its 41-year run in 2011. Eight years after the show ended, Susan and some of her co-stars had a reunion and discussed life after the soap while they reminisced about their favorite memories on the show.
Please fill in your e-mail so we can share with you our top stories!