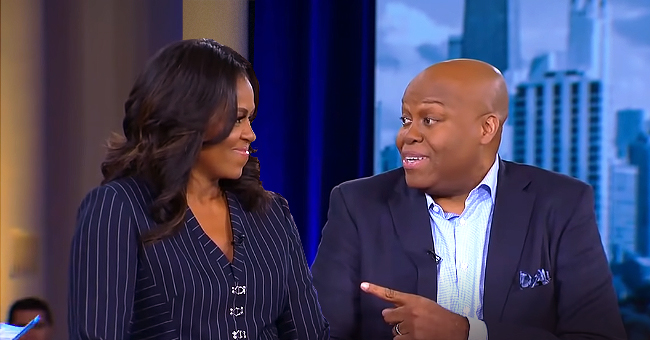 Youtube/Good Morning America
Boyfriends, Boxing: Inside Michelle Obama's Bond with Brother Craig Robinson

Former First Lady of the United States, Michelle Obama is the author of the bestselling book, "Becoming," which gave an insight into her life growing up with her only brother, Craig Robinson.
The mother of two and her big brother graced a talk show, where they talked about their admirable relationship.

Former first lady Michelle Obama and her brother Craig Robinson talk about their bond on "Good Morning America." | Photo: YouTube/Good Morning America
A HUMBLE BEGINNING
Michelle Obama's childhood was as normal as that of any child born into an average family living in an apartment in Chicago. She has just one brother, Craig Robinson, 56, with whom she shares a bond.
One look at the former US first lady and no one would ever guess she grew up with an overprotective elder brother, who almost turned her into a sportsman.
A SUCCESSFUL MEMOIR
In her 2018 best seller titled "Becoming," the Princeton law graduate wrote an over four hundred pages memoir. She lauded her big brother, who she has always admired.
The book was a deep dive into the influential woman's childhood and life experiences. Michelle revealed that she was close to Craig, despite the two year age gap, and they did almost everything together.
Her brother, who is a basketball coach, also backed up her claim during a talk show on "Good Morning America," where he revealed that they were playmates. They did sports together, she rode bikes and did everything he got to do, without minding her gender.
MORE THAN JUST A GAME
As time would have it though, the mother of two grew up without her initial enthusiasm for the sports, especially basketball. Craig attested to the fact that he dragged her to a lot of basketball games while growing up.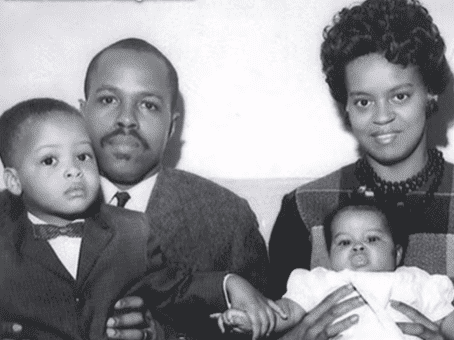 Former first lady Michelle Obama and her brother Craig Robinson talk about their bond on "Good Morning America." | Photo: YouTube/Good Morning America
But the basketball craze didn't end with her brother. The 54-year-old recalled her husband's first meeting with her protector. It happened at a basketball game, staged by the closely-knit siblings, to test if the then "prospective suitor" could win her brother's approval.
"Craig's opinion mattered to me," She wrote. "My brother knew how to read people, especially in the context of a game."
BARACK IS A MAN OF PRINCIPLES
The wife of the former president, Barack Obama grew up believing that one could always tell a man's attitude from the way he played basketball. No wonder after the game, the Robinsons were quick to come to a reasonable conclusion about the Harvard Law graduate.
From a single basketball pick up game, Craig noted that Barack was not greedy or selfish, and he possessed good character. The basketball enthusiast gave his sister the go-ahead to continue her relationship with the to-be American president.
Her brother's support for her has not dwindled over the years, and he extended it to her once again during her bid to make her book a success. The mother of two once shared a post on Instagram, revealing a heartfelt message, her mom's favorite kid left her during her book tour in Europe.
These two are undoubtedly one of America's favorite brother-sister pair, and their relationship is one that families would love to emulate. Good news is, Michelle's book is always an order away.
Please fill in your e-mail so we can share with you our top stories!