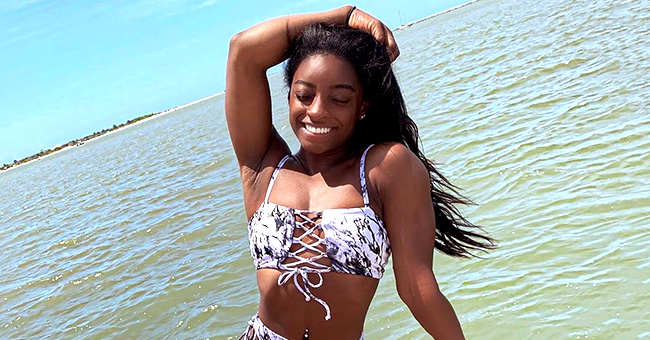 Instagram/simonebiles
Simone Biles Sizzles in Stylish Swimsuit After Winning Gold at US Classic
Simone Biles has every right to celebrate after winning yet another gold at the US Classic this year. She headed to her happy place for a fun-filled day under the sun, dressed in a stylish bikini that showed off her stunning figure.
Simone Biles dominates every major competition she joins year after year, and it seems as if she only gets better. However, despite owning the stage every time she joins a competition, there is still a lot to improve on.
Dominating the Mat
In fact, in this year's US Classic, she stepped out of bounds during her floor routine. However, she was able to recover quickly and with such an impressive bounce-back that one of the commentators said: "and THAT is why she is the greatest of all time."
After winning another Gold and getting an overall score of 60 points, Simone spoke to the reporters, sharing that she is 100% committed to becoming her best self.
"Overall I think there are some improvements to be made."
One Last Ride
Next year, Biles will be competing at the 2020 Olympics in Tokyo, sharing that this would be her last. Her Olympics appearance could make her the 2nd women's all-around champion. This year, however, she is preparing for the US Nationals in Kansas City, Missouri, where she is set to compete for her sixth U.S. title.
Making History
Simone Biles is the first American woman to earn five national all-around titles since USA Gymnastics oversaw the event in 1970, and is the first to sweep all four events at the championships since Dominique Dawes who did this in 1994.
With her gymnastics retirement coming up soon, many are watching her every competition to see one of the legends at work before it's too late.
Please fill in your e-mail so we can share with you our top stories!