Mo'Nique Says Charlamagne Tha God, Has 'Caused Destruction in Our Community'
Mo'Nique slammed Charlamagne during a recent interview with Comedy Hype. She accused him of destroying "Our community," and also revealed that their beef goes way back.
It has become apparent that comedian and actress, Mo'Nique has no love for on-air personality, Charlamagne Tha God. In a recent interview with Comedy Hype, she slammed him for destroying the black community.
"I HAVE SEEN THE DESTRUCTION THAT BROTHER HAS CAUSED!"
In the interview, the comedian talked about managing her mental illness with the help and support of her husband, Sidney Hicks, and their podcast, "Mo'Nique and Sidney's Open Relationship."
Halfway through, the interviewer asked the actress if she thinks Charlamagne is an advocate of mental illness. Mo'Nique laughed at the question, before responding that nothing would ever convince her of that.
The comedian conceded that although people can change, they have to accept that they are part of the problem. She continued that "The Breakfast Club" host is a big part of the problem and is yet to acknowledge it.
"I have seen the destruction that brother has caused in our community," before adding that the radio host continually pours poison through his show.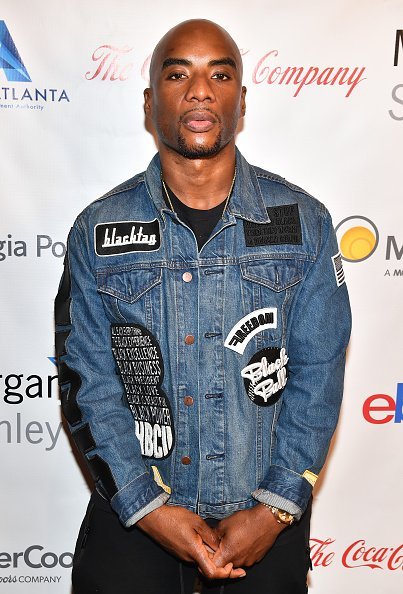 "HE LACKS EMPATHY AND CONSIDERATION"
Sidney joined the conversation at this point and added that Charlemagne lacks empathy and consideration for those he interviews on his show on mental health issues.
He stated that it is obvious the radio personality does not have any experience with mental health challenges and therefore lacks the right to speak on the issue.
Charlamagne, not one to keep quiet had some words for the couple on his show. He hinted that the comedian needs to quit acting like people are out to get her, and stop feeling like a victim of discrimination.
THEIR BEEF GO WAY BACK
The discrimination reference dates back to February 2018, when the host and Mo'Nique had a falling out during her interview on "The Breakfast Club." At the time, the "Almost Christmas" star asked entertainers in the black community to boycott Netflix on the grounds of gender and color bias.
Charlamagne disagreed with the actress, stating that her claims were unfounded. Mo'Nique got offended by his words, and she said at the time that he has no value for the black community and the discrimination his ancestors had to survive.
The comedian's opinion of the radio host has not changed, and as for when their feud will end, the jury is still out on it.