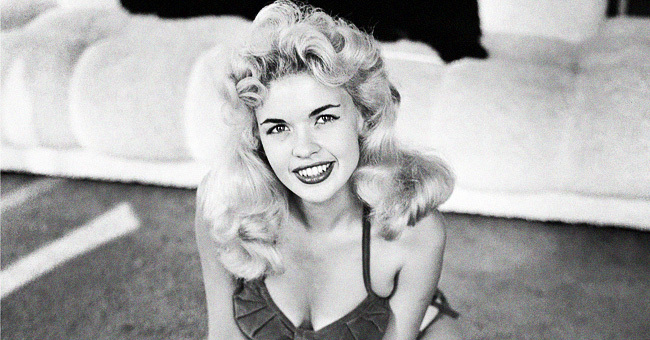 Getty Images
Jayne Mansfield: Life, Career, and Tragic Death of Mariska Hargitay's Mother
Actress Jayne Mansfield was one of the most popular sex symbols in Hollywood in the 50s and early 60s. Sadly, she passed away in a car accident, and three of her children were in the vehicle with her.
Born on April 19, 1933, Jayne rushed into adulthood. By the time she was 17 years old, she was already married to Paul Mansfield and had one daughter. Her dream of becoming an actress never faded away, though.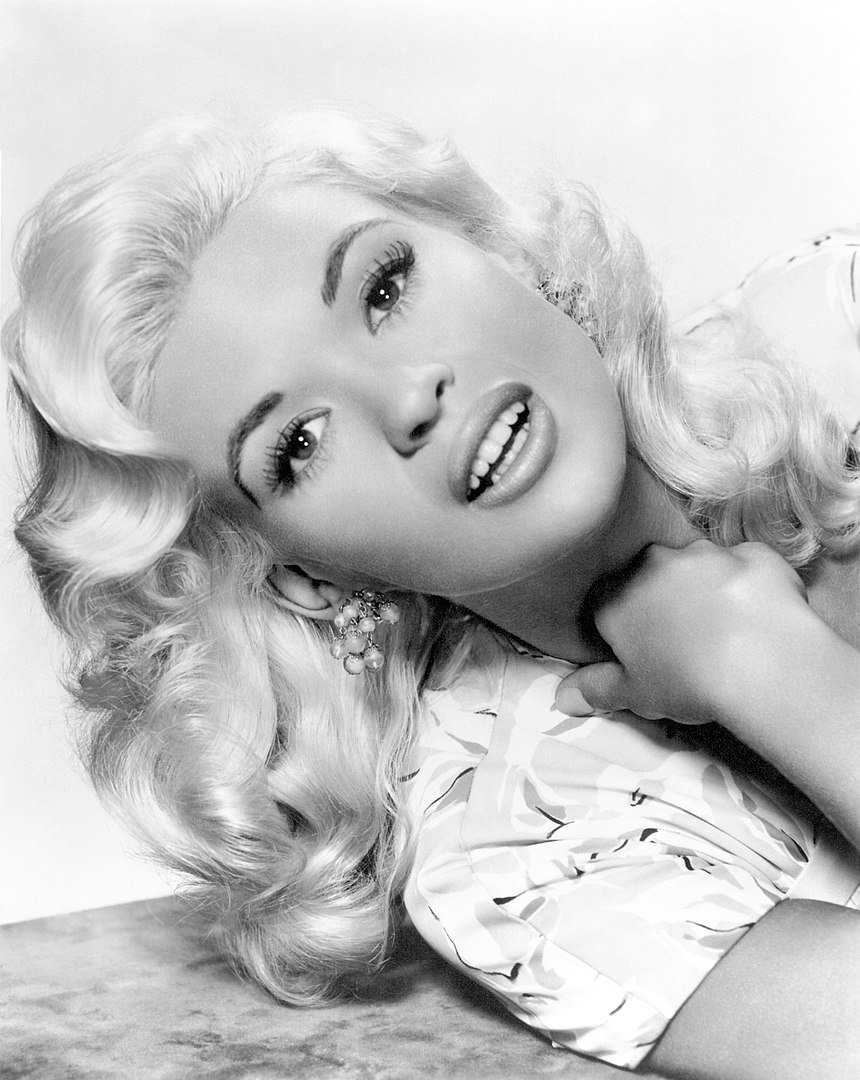 Jayne Mansfield for the film "Kiss Them for Me" in 1957 | Source: Wikimedia Commons
Her Early Career
In 1952, she participated in small local-theater plays that gave her confidence to the next step in her career: becoming a Playboy Playmate.
Hugh Hefner began publishing the magazine in 1953, which quickly became popular due to the inclusion of nude and semi-nude models on its pages. Some of the most notable Playmates hired soon after Playboy's creation were Jayne Mansfield, Marilyn Monroe, and Bettie Page.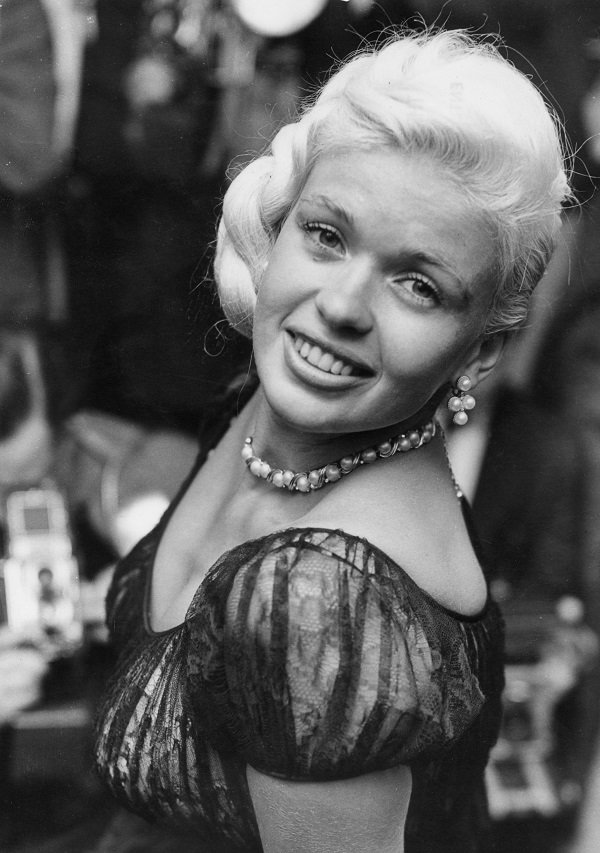 Jayne Mansfield at the Dorchester Hotel in London in September 1957 | Source: Getty Images
Her Most Notable Appearance on Playboy
In February 1955, Jayne was chosen the Playmate of the Month. Her measurements at the time were: bust: 40 inches, waist: 21 inches, and hips: 35 inches. Thanks to her appearance in that edition of the magazine, her career skyrocketed.
By 1956, Jayne took her first starring role in a film in "The Girl Can't Help It," wherein she portrayed Jerri Jordan and worked with contemporary celebrities including Gene Vincent, Fats Domino, and Eddie Cochran.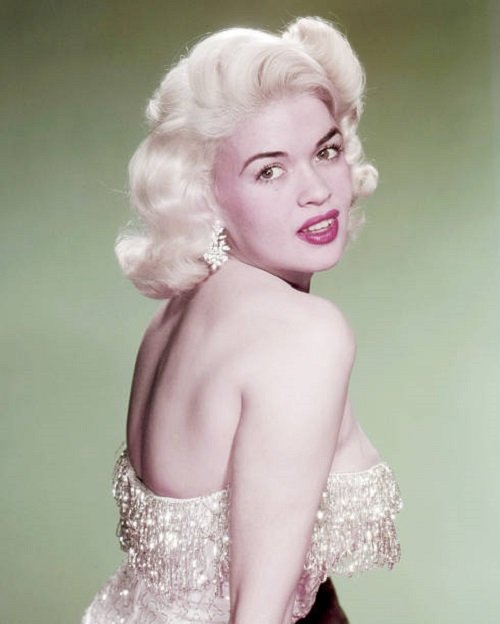 Jayne Mansfield circa 1955 | Source: Getty Images
Her Attempts to Be Taken Seriously in the Industry
In her efforts to change her blonde bombshell image and be taken as a serious actress, Jayne Mansfield accepted a dramatic role in "The Wayward Bus." Due to her outstanding performance, she won the 1957 Golden Globe for New Star of the Year.
Unfortunately, Jayne's fame didn't last as much as she would have liked as her career declined in the early 60s. In 1963, the actress took the leading role in "Promises! Promises!" for which she became the first mainstream American actress to appear nude as a starring character.
Apart from her appearances in the previously mentioned films, Jayne also worked in TV shows such as "The Bachelor," "The Red Skeleton Hour," "Follow the Sun," and "Alfred Hitchcock Presents." The last project that Jayne worked in was "The Wild Wild World of Jayne Mansfield," a documentary addressing some aspects of her life that was released in 1968, a year after her death.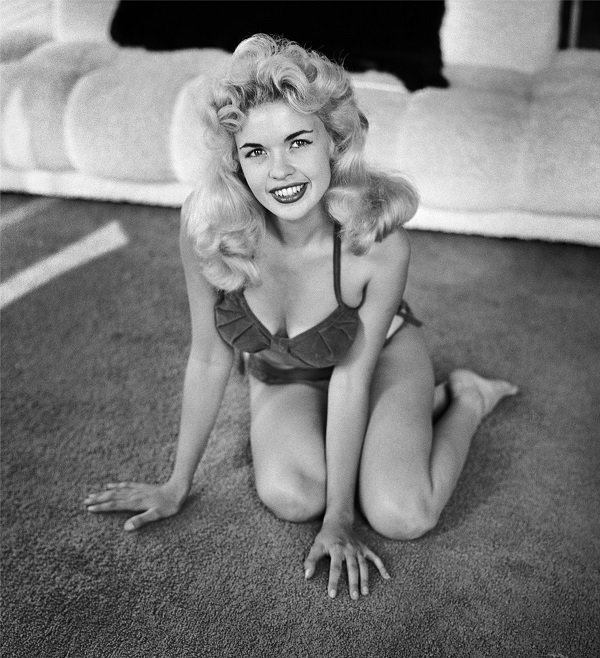 Jayne Mansfield in 1954 in Los Angeles, California in 1954 | Source: Getty Images
Her Well-Paid Gigs at Nightclubs and Image
While Jayne focused a lot on her acting career, it was not the only activity she did for a living. In February 1958, she worked in the striptease revue titled "The Tropicana Holiday," for which she earned almost ten times more money ($25,000 - $30,000 per week) that what her contracts with Warner Brothers ($250 per week) and 20th Century Fox ($2,500 per week) paid her.
Next to Marilyn Monroe, Jayne Mansfield was one of Hollywood's original blonde bombshells. While several people have never seen any of her films, she is still one of the most recognizable icons in the 50s showbiz culture.
Jayne's hourglass figure was not her only astonishing aspect. Claiming to have an IQ of 163, she could speak English, French, Spanish, German, and Italian.
However, she would complain that people didn't care about her intelligence, saying that they were more interested in her dimensions (40 – 21 – 35). Another aspect for which Jayne is remembered is her publicity stunts.
She did everything from wearing a swimsuit too small for her to letting her dress fall down to her waist twice in the same night. Those reasons positioned her as the most controversial star of the 1950s.
Her Relationships
Jayne was married to three men but, unfortunately, all those relationships ended up in divorces. Her first husband was Paul Mansfield. They said "I Do" in 1950 and parted ways in 1958. The couple had a daughter together.
Then, in 1958, the actress married actor and bodybuilder Mickey Hargitay. Together, they had three children, being "Law & Order: SVU" actress Mariska Hargitay their most famous child.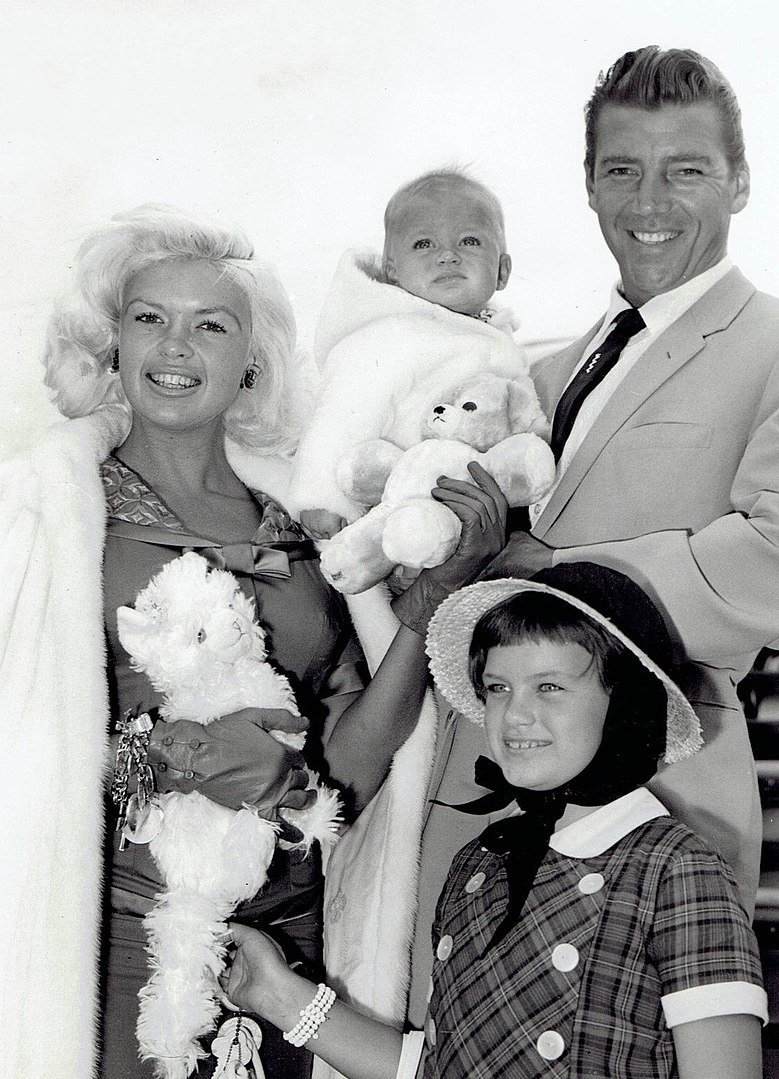 Jayne Mansfield, Mickey Hargitay, and their children in London in 1959 | Source: Wikimedia Commons
They got divorced in 1964, the same year when Jayne married producer and director Matt Cimber. The couple welcomed one son and got divorced in 1966.
Although Jayne didn't marry any of them, she was allegedly romantically involved with the owner of the Parisian restaurant Tour d'Argent Claude Terrail, US President John F. Kenney, Las Vegas entertainer Nelson Sardelli, and more.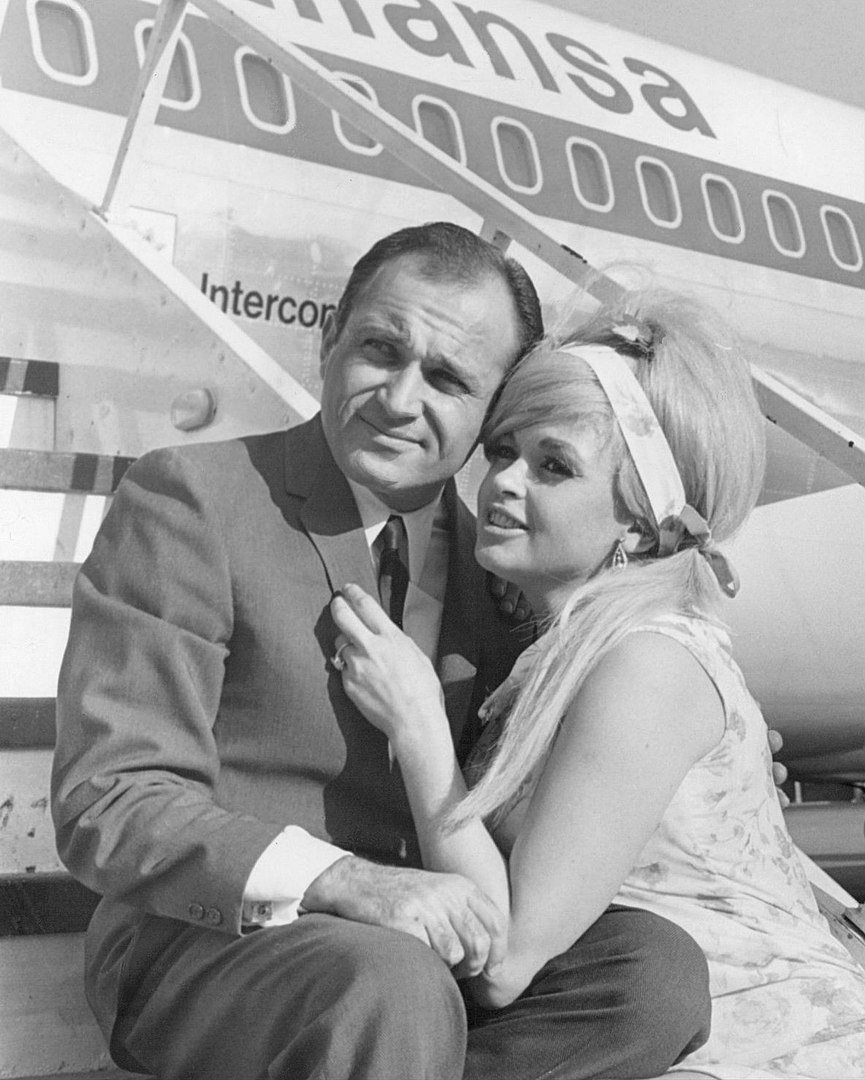 Jayne Mansfield and her attorney/boyfriend Sam Brody in Germany 1967 | Source: Wikimedia Commons
Her Death
On June 28, 1967, Jayne Mansfield, her attorney and partner at the time Sam Brody, three of her children (including Mariska Hargitay), and their 20-year-old driver Ronnie Harrison left Biloxi, Mississippi after midnight in a car.
They were going to New Orleans as Jayne was set to appear on a show the following day. In the early morning of June 29, when they were on U.S. Highway 90, the car crashed into the rear of a tractor-trailer.
Since the three adults were in the front seat, they died instantly. Thankfully, her three children slept at the rear seat survived with only minor injuries.
Out of Jayne's five children, Mariska has been the most successful one. She became an actress and has been playing Olivia Benson on "Law & Order: Special Victims Units" since 1999.
Please fill in your e-mail so we can share with you our top stories!