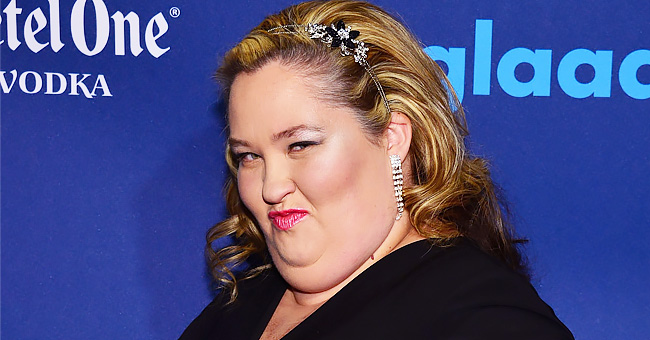 Getty Images
June Shannon's Weight Loss Journey
The reality TV star, June Shannon, popularly known as "Mama June" underwent a dramatic weight loss journey that reflected her determination to silence her critics and bring forth the person she is within.
June Shannon for most of her life was severely overweight, and it took a heartbreak by her then-boyfriend, Mike "Sugar Bear" Thompson, to make the decision to get fit and lose weight.
After deciding, Mama June began to put in work by walking three to five miles, but with a weight of 460 pounds, she was not making much progress. Since she was still determined to shed the excess weight, the reality TV star in 2016 underwent a gastric sleeve surgery.
The surgery involves reducing 75% of the stomach, and it's less invasive than gastric bypass surgery. Mama June didn't stop there; she underwent a tummy tuck, fixed her excess skin, and had a breast lift. The procedures cost her about $75, 000, and the journey got chronicled on her reality show, "Mama June: From Not to Hot."
ADJUSTING TO A NEW REALITY
Things went well for the TV star who succeeded in bringing her weight down to 165 pounds. At the time, June revealed that she was determined to maintain her new size, even amid critics' backlash, and reports that she cheated her way to a size four.
To accomplish it and ensure that her critics didn't get the last laugh, the WEtv star, enlisted the help of a fitness coach, Kenya Crooks, and together, they completed her transformation.
Crooks ensured that Mama June exercised, and ate only healthy meals; she cut out carbs, baked goods, soda, and ate more of vegetables which she blended into smoothies.
The "Here Comes Honey Boo Boo" star kept her word for a while, but things changed in January 2018 when she gained 7 pounds. She blamed the new development on her weakness for unhealthy foods and assured her supporters that she'd lose the weight.
However, by June 2018, she had grown 25 pounds more, this June blamed on her eyesight problem. The TV personality said she had to take care of her vision, and it involved resting and not doing anything.
MAMA JUNE WAS MOTIVATED BY HER KIDS
Despite the setback, Mama June reaffirmed her commitment to shed the weight, and she said her goal was to ensure she did not exceed 200 pounds. The reality star was able to do this with the support of her children, especially Alana "Honey Boo Boo" Thompson and Lauryn "Pumpkin" Shannon who joined their mother on her healthy diet and kept her motivated.
Mama June was able to bring forth the person she believed she was inside and has remained relatively fit. However, with her recent drug problems, and possible prison sentence, her critics are waiting to see how much longer she will maintain her "Revenge" body.
Please fill in your e-mail so we can share with you our top stories!