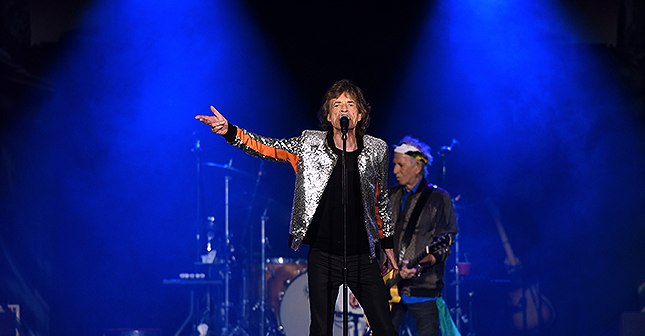 GettyImages/GlobalImagesUkraine
Mick Jagger, 76, Reveals He Loved Business and Began Save Money for Retirement in His 20s
Despite his reputation as one of rock 'n' roll's most flamboyant, Mick's accountant reveals the music icon was one who had the
foresight
and had plans of saving and investing as early as his 20s.
As acquired from The Guardian, Lawrence Myers, who was Mick's accountant, offered insight into the singer's early life by recalling a chat he once had with him.
Details into the chat revealed by Lawrence disclosed that Mick was concerned about his career in his prime age, thus leading to the conversation between the pair about pensions.
"After all, Lawrence, I'm not going to be singing rock 'n' roll when I'm 60,"
the accountant recalled Jagger saying.
Lawrence added that the reaction which followed Mick's hilarious statement was a 'roar' as they had the "ridiculous thought that a young man would be singing rock 'n' roll when he was 60."
He also made another interesting revelation concerning Mick's interest. He disclosed that he had a strong affinity for business and even considered exploiting a career in Insurance. However, this isn't too surprising considering Jagger was enrolled at the London School of Economics.
Mick, who recently turned 76, on July 26th, has an estimated net worth of about £260 million and had his first performance last month following previous heart surgery.
The accountant, Lawrence Myers who also runs a music business, is set to release a memoir titled "Hunky Dory (Who Knew?) in October. The book will also feature his experiences with Jagger.
HE'S STILL GOT THE MOVES
Despite being at the prime age where most of his counterparts would be considering retirement or even be fully retired, Mick doesn't look like he will be hitting the breaks any time soon.
He role as his 1962 band, Rolling Stone's lead singer, is still very active. Jagger alongside bandmates: Charlie Watts, Ronnie Woods and Keith Richards are currently on their "No Filter" tour, and have been traveling all over the United States.
Of course, the landmark is pretty far from his '60 years of age' prediction when he was much younger, and fans are thrilled to have him around still.
Please fill in your e-mail so we can share with you our top stories!