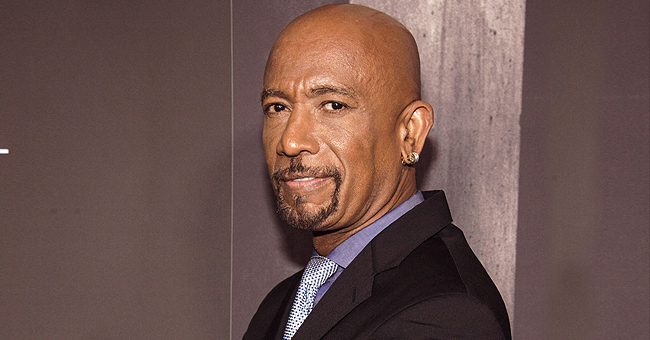 Shutterstock
Montel Williams' Son Is All Grown up and Is a Pro MMA Fighter
Unlike many who wants to follow in their parent's footsteps, former Radio talk show host's son Montel Williams Jnr. is currently carving a different path for himself as an MMA fighter and many are impressed with his career path.
Montel Brian Hank Williams is the child of Emmy Award-winning talk show host, Montell Williams Sr. from his second marriage to Grace Morley which lasted eight years.
The former couple who share two children, Montel Williams Jr. and Wyntergrace Williams divorced in 2002 and this led to a public and bitter custody battle.
The MMA fighter first took an interest in the sport at the age of fifteen. Brian had planned to master the sports in his free time when his stepfather, Marc Coronel, suggested Martial art as a hobby, and a way to build his self-discipline and confidence.
The father and son duo attended classes together and bonded over their love for the sport. Determined to go Pro, Williams Jr. moved to las vegas in 2011 and trained with Xtreme Couture.
MMA which stands for Mixed Martial Art, is one of the most brutal contact sports ever. The determined fighter had his first fight just a year later with Charles Weast in Las Vegas, to which he won the competition.
Although he was described as distant by his kids, the multiple award-winning OAP and television host, Montel Snr, couldn't help but congratulate his son on social media after he won a fight.
His second competition was against Guillaume Fricheteau and that is his only loss so far. Williams Jnr explained that although he lost the fight with Fricheteau, it was "one of the best learning experiences" of his life.
The younger Montel alluded to learning that one couldn't approach the match as a friendly competition,
"It is kill or be killed, and that is it."
Although he has had several sponsors approach him, the MMA fighter is focused only on the art of fighting and not making money. He said,
"… my priority is not making money or being sponsored, just destroy whatever warm body they put in front of me."
Montel Williams Jr., who has been in the violent sport for close to 7 years now, also said that having sponsors will hinder his focus from being successful.
Brian added that to excel, he had to go into practice every day and get beaten up willingly. Montel Jr. said he doesn't see the sport as a challenge or a feat, because he loves the game and sees it as a path that he must walk.
Please fill in your e-mail so we can share with you our top stories!