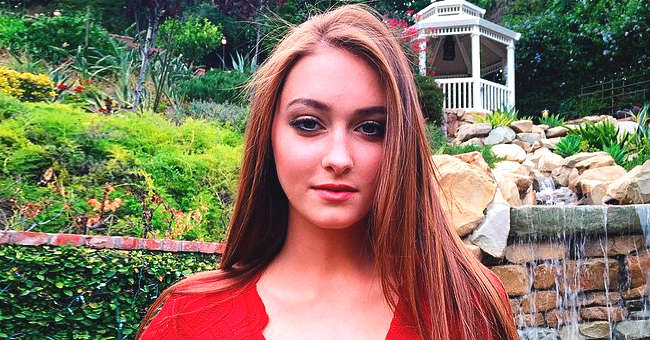 instagram.com/karsen_liotta
Meet Ray Liotta's Only Daughter Karsen, 20, Who Is Following in Her Father's Footsteps
Ray Loita has a 20-year-old daughter who is following in his footsteps, and the two share a close father-daughter bond.
Ray Loita has achieved a lot in his life, but his most significant accomplishment is his daughter, Karsen Loita. The two have a beautiful relationship, and their social media posts is a testament to it.
In a throwback post on Ray's Instagram, the actor shared a photo from when Karsen was a little girl and had on a headband with a bee antenna.
He lamented the fact that his daughter, who just graduated from high school at the time was growing up, and wished, "Why can't they stay this way."
Karsen didn't stay that way, and she followed her father's footsteps into Hollywood. Apart from being an actress, she is also a model, and her Instagram page has several photos of her posing for the camera.
Karsen is Ray's daughter with his ex-wife, Michelle Grace; the former couple was married from '97 to 2004, and after their divorce, they stayed friends.
In 2017, the "The Identical" star got photographed walking hand-in-hand with Grace, and that same year, he said in an interview that the movie producer stays over at his house to enable Karsen to see the two of them together.
Ray started his career in 1980 in the movie, "Hardhat and Legs," and since then he has starred in several TV shows and movies. He appeared alongside Jennifer Lopez in "Shades of Blue," but his most notable role is as "Henry Hill" on "GoodFellas."
In an interview with HuffPost, the Golden Globes nominated actor said he uses his character in the film to scare the guys that want to date Karsen. The actor explained that they assume he is "Mentally unstable," and when he meets them, he plays the part.
As successful as Ray's career is, he places more value on his relationship with his daughter, and to him, that's his number one priority in life.
Please fill in your e-mail so we can share with you our top stories!