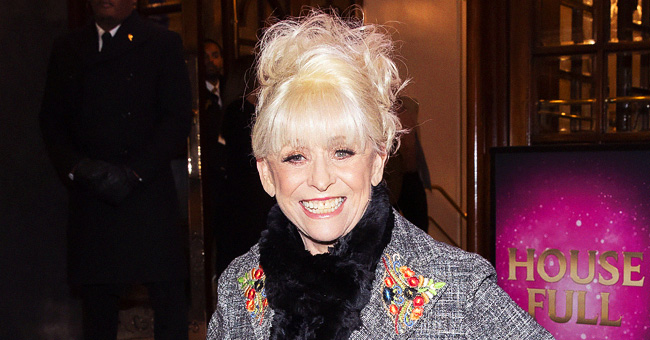 Getty Images
Barbara Windsor's Battle With Alzheimer's
Barbara Windsor is one who entertained the world for most of her life, but in an unfortunate twist of fate, she is slowly losing herself to Alzheimer's. Unfortunately, there's nothing that can be done to stop it.
Alzheimer's is a type of dementia that slowly causes brain function to decline, leading to loss of memory, and Dame Barbara Windsor wakes up to it every day.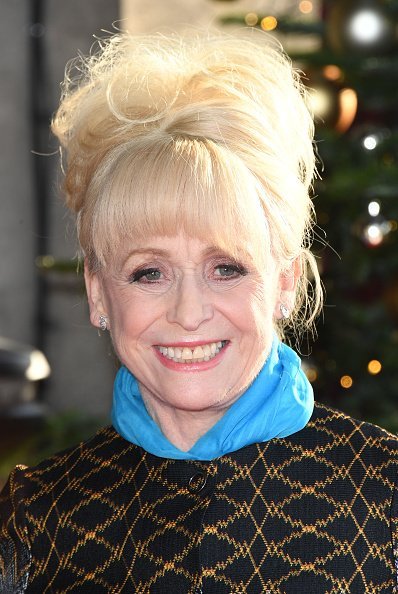 Image Credit: Getty Images
In 2014, Windsor and her husband, Scott Mitchell, noticed that she kept missing little details like time, dates, and lines from her script. Also, she became repetitive, and since those symptoms usually mean that something is wrong, the couple decided to have her checked out.
The actress got diagnosed with Alzheimer's but kept it from the public. She wanted to continue her career, and have a life with a semblance of normalcy, and with the support of Mitchell, she managed the condition with medication.
Four years after in 2018, just before she turned 81, Mitchell revealed his wife's condition. He explained at the time that since the public loves and appreciates the TV star, he wanted them to have an explanation in case they noticed some odd behaviors with her.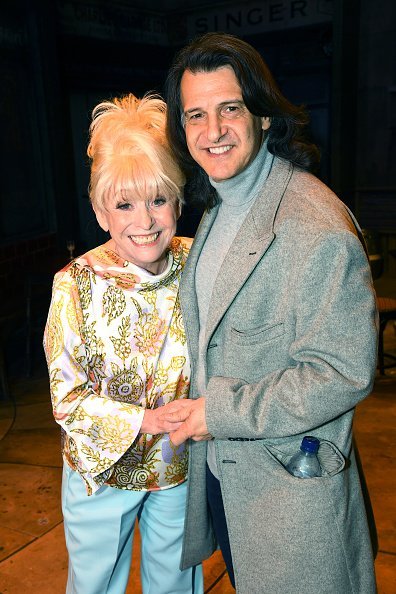 Image Credit: Getty Images
Windsor's condition since she clocked 80 worsened, and she began to forget things more and more often. The "EastEnders" star could no longer recognize her home. She would often ask Mitchell if they were in the house she grew up in at Stoke Newington, North London.
Mitchell pointed out in an interview that they would be in the living room watching TV, and she would ask if they've ever been there before. He described it as emotionally tasking and heartbreaking.
Windsor, during a radio interview she gave in one of her lucid moments said she slowly forgets all her precious memories and losing herself with them.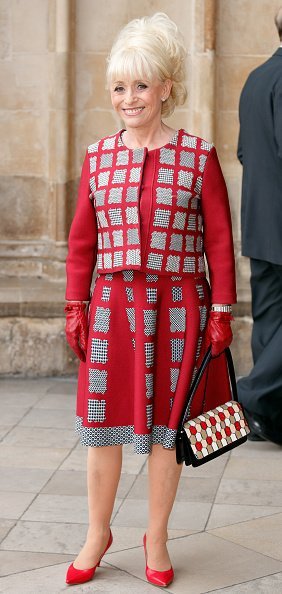 Image Credit: Getty Images
THE AFTERMATH OF HER ALZHEIMER'S
In January Mitchell revealed that Windsor's condition has gotten so bad, he had to hire caregivers to look after her. He also confessed to feeling guilty whenever he had to leave her in the house.
Despite the feeling of guilt, the London resident recognizes that he needs to step out once in a while to breathe and stay strong for his wife. Mitchell also pointed out that they use music therapy to help the "Carry On" franchise star to remember, and connect with herself.
The treatment features tape recordings of her words and songs, and it is designed uniquely for Windsor.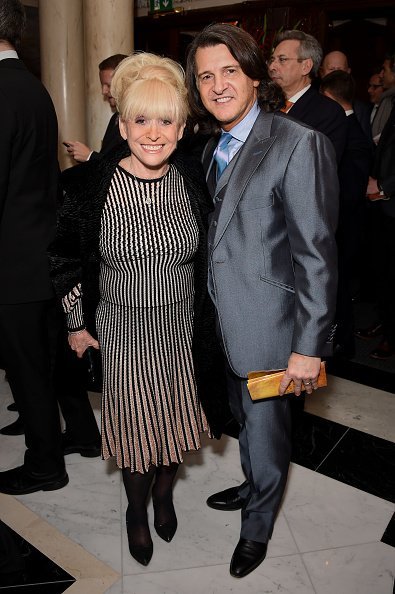 Image Credit: Getty Images
THRIVING DESPITE HER CONDITION
Windsor manages her condition with medication, and she recently turned 82. At a birthday party in her honor, she appeared to be in high spirits. In the photo shared by David Williams, the actress wore a broad smile as she stood in between the actor and his mother, who was also in attendance.
Mitchell continues to support his wife, and he ran the London Marathon to help raise a hundred thousand pounds for the charity, "Dementia Evolution." A documentary was also shot in her honor by actor Ross Kemp, who played her son in "EastEnders." Kemp aimed to shed light on Alzheimer's, and help create more awareness about it.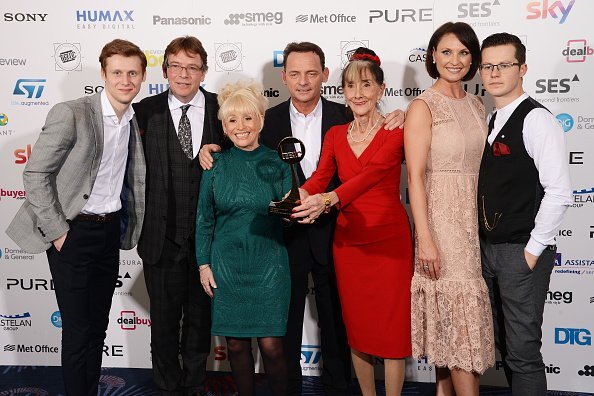 Image Credit: Getty Images
According to NHS England, Alzheimer's is the most common form of dementia to get diagnosed in the UK and women are said to have higher risks of having the disease. The general public is advised to notice the symptoms which affect personalities on time and get those who have it immediate help.
Please fill in your e-mail so we can share with you our top stories!