Melanie Griffith Spotted in Athletic Wear Shopping with an Unidentifed Man in West Hollywood
Melanie Griffith was sighted earlier this week in a chic sporty outfit, accompanied by an unidentified man in West Hollywood.
The actress, who was out shopping, was captured carrying her purchases from upmarket department store Kitson, with the mystery man carrying a large object wrapped in bubble wrap.
The duo stepped out in outfits that effortlessly combined style and comfort.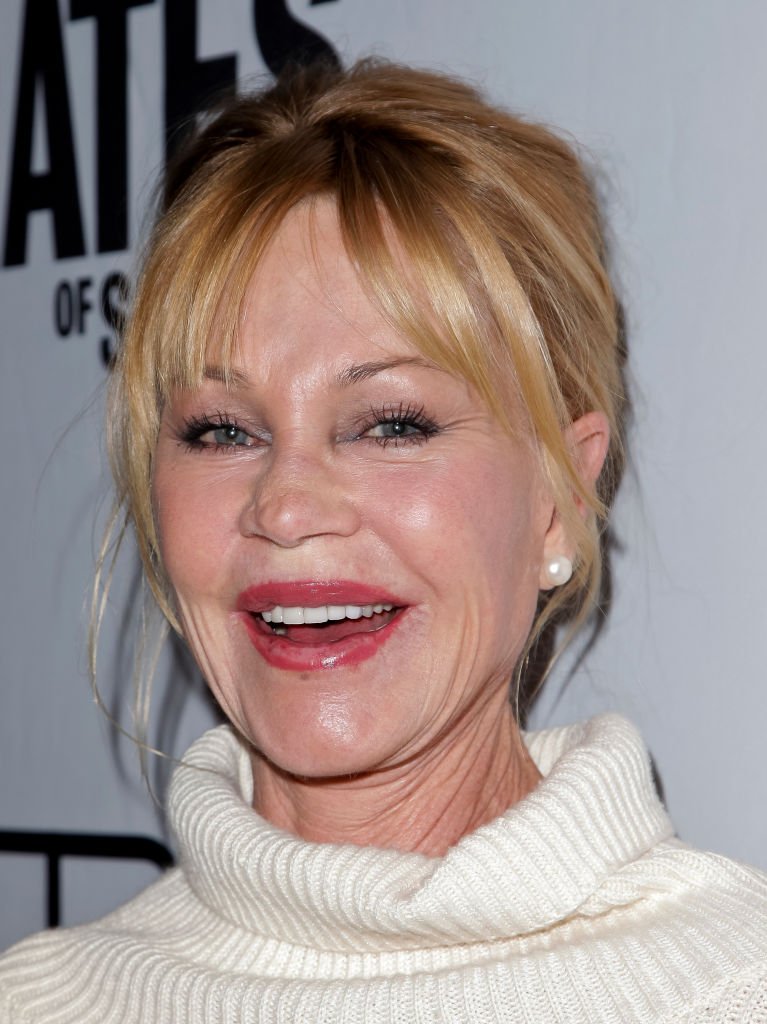 Melanie, who is known for her trim and fit figure, didn't shy away from showing it off in a white cropped hoodie, combined with a checkered blue and white short leggings.
She accessorized in an all-black theme – a black handbag, a pair of black Under Armour trainers, a pair of black cat sunglasses and a black baseball cap.
The mystery man was equally stylish in his black shirt and black jeans outfit. He paired it with a beige jacket, gray boots, a pair of black sunglasses and a dapper gray fedora.
They are suspected to be shopping for items for Melanie's new house. She was sighted carrying a baby blue shopping bag from Kitson, a place frequented by celebrities.
The 61-year-old film producer has been keeping fans updated with the latest developments to her new house with pictures and videos posted via her Instagram account.
She regularly shares photos of the new tilings, paint job and installation of the light fixtures. She had earlier announced on the 25th of May, via an Instagram post, that she would be moving into the new house by the 1st of August.
MELANIE GRIFFITH'S IMPRESSIVE WORKOUT ROUTINE
Updates on her new house are not the only thing Melanie shares with her fans. On the 2nd of July, she shared a video of her impressive workout routines, while giving a shout out to her trainer, Gunnar Peterson.
Her toned body is the result of several grueling workout routines, which includes lunges, weight lifting, arm workouts, and cardio exercises.
Melanie is the mother of famous Hollywood actress Dakota Johnson. Her other children are Alexander Bauer and Stella Banderas, whom she had with Spanish actor Antonio Banderas.