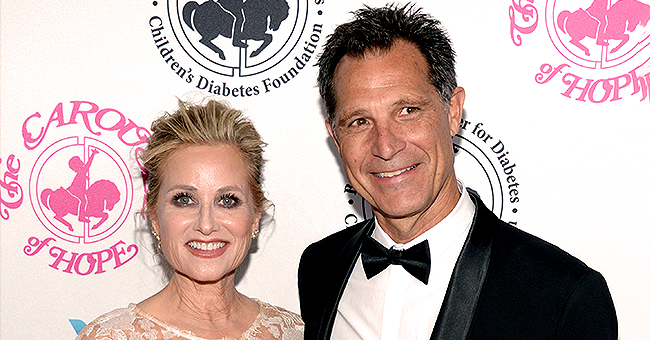 Getty Images
Maureen McCormick Shares Rare Photo with Husband Michael Taken during a Charity Event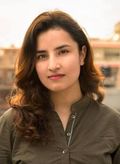 "The Brady Bunch" star Maureen McCormick and her husband Michael Taken attended an event organized by HollyRod Foundation, an organization that supports people affected by autism and Parkinson's disease.
McCormick and Taken attended the event to celebrate the selfless contribution of some remarkable personalities towards the organization. The actress shared a glimpse of the "love-filled" night with her fans on Instagram.
The rare photo features McCormick beaming alongside her husband Taken as they posed for the camera.
Humanitarians including actress Eva Langoria, Kalin Benette, Jimmy Choi, Kodi Lee, and Areva Martin were honored for their selfless contribution towards the HollyRod Foundation.
Holly Robinson Peete and Rodney Peete created the foundation in 1999. The couple was inspired to help people affected by Parkinson's disease and autism due to their personal experiences.
Holly Robinson's father passed away following a difficult struggle with Parkinson's and their son RJ was diagnosed with autism. RJ was even given a "never list," a list that dictated several tasks that he wouldn't be able to perform during his life.
McMaureen's fans were delighted to see the couple together. While many of them appreciated her timeless beauty, others praised her for making a difference with her kindness.

Fans' comments on Maureen McCormick's post. | Source: Instagram/momccormick7

Fans' comments on Maureen McCormick's post. | Source: Instagram/momccormick7

Fans' comments on Maureen McCormick's post. | Source: Instagram/momccormick7
MAUREEN'S HAS A BROTHER WITH SPECIAL NEEDS
McCormick's brother, Dennis, was born with intellectual disabilities. In 2015, the actress opened up about her brother's special needs during an episode of "I'm a Celebrity, Get Me Out of Here."
"Back when Denny was born they told my parents that he should be institutionalized or put away and they fought for him. It's something I grew up with and I'm just very very passionate about."
After their mother passed away following a battle with cancer, Dennis was placed in a special facility that cared for people with mental disabilities.
A WOMAN OF MANY TALENTS
When McCormick is not acting, she loves to engage in creative activities including quilting.
In a recent interview by HGTV, the actress unleashed her creative side as she schooled host Jason Pickens on the basics of quilting.
After a session of fabric selection followed by quilting instruction, McCormick and Pickens spent time outdoors and went bird-watching in the woods near her home.
Please fill in your e-mail so we can share with you our top stories!