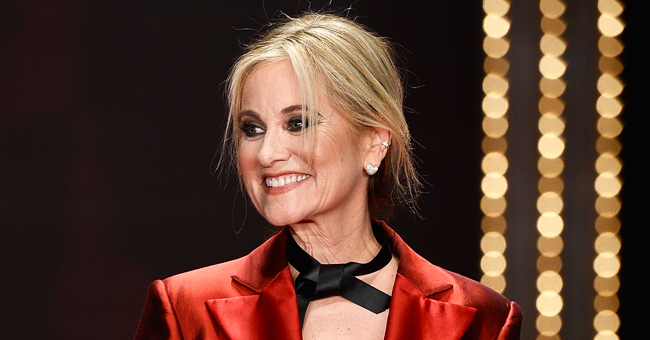 Getty Images
Maureen McСormick Reveals Her Passion for Quilting in a New Interview (Video)
Maureen McCormick from the ABC sitcom "The Brady Bunch" loves quilting! In an exclusive digital video series by HGTV, the actress gave host Jason Pickens some valuable insights on the art of quilting.
Maureen McCormick is a woman of many talents, and apparently, she is good at quilting, too! The actress is best known for her portrayal of Marcia Brady in the hit series "The Brady Bunch."
In an exclusive interview by HGTV, the actress unleashed the creative side of her as she enlightened Pickens about the art of quilting.
MCCORMICK UNLEASHED HER CREATIVE SIDE
After Pickles entered the quilting shop called "Cotton and Chocolate" to meet McCormick, he was greeted by her mentor and shop owner, Mary Peterson.
McCormick arrived moments later and introduced the duo to one another. After exchanging pleasantries, the trio got down to business as McCormick geared up to teach Pickens the basics of quilting.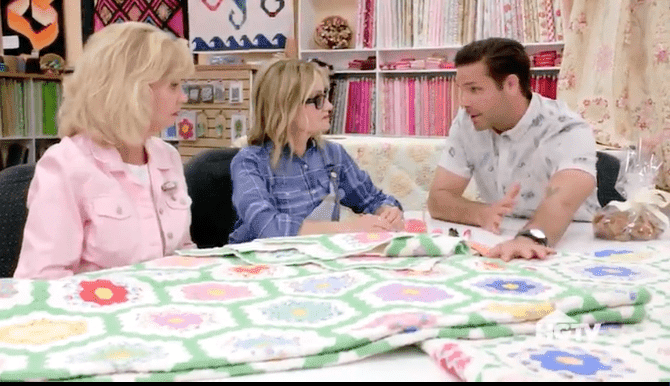 Maureen McCornick, John Pickens, and Mary Peterson discuss the basics of quilting. | Source: Instagram/verybradyrenovation
Being an avid crafter and a fan of DIY hacks, McCormick's love for quilting comes naturally to her. So when the California dweller gave host Pickens a crash-course on the basics of quilting, he was left in awe.
Her story of why she is so passionate about quilting is no less interesting. According to McCormick, the craft has sentimental ties to her family history and the memories of her mum, Irene McCormick.
BIRDWATCHING WITH MCCORMICK
After tutoring Pickens about fabric selection and some quilting instructions, the duo went birdwatching. A nature lover at heart, McCormick loves spending her time outdoors amid the wonders of nature.
RENOVATION OF BRADY BUNCH HOUSE
In November 2018, HGTV announced plans to restore the iconic "Brady Bunch House" to its former glory after winning the bid.
The renovation was completed in May as the Brady siblings participated in the ribbon-cutting ceremony amid friends, family, and neighbors.
The Brady cast was in for a surprise that day as Richard Rawlings from Discovery's "Fast N Loud" presented a remodeled 1969 Plymouth station wagon to them.
Please fill in your e-mail so we can share with you our top stories!