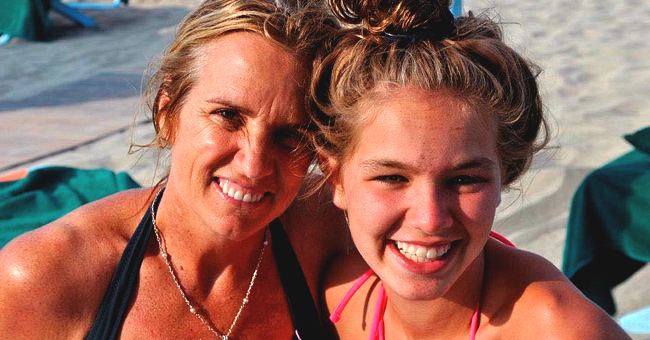 instagram.com/kerrykennedyrfk
Kerry Kennedy Mourns Niece Saoirse in a Heartbreaking Post

Robert F. Kennedy's daughter, Mary Kerry Kennedy, is mourning the loss of her niece, Saoirse Kennedy Hill. She took to her Instagram page to post a tribute to the late 22-year-old who was confirmed dead on Thursday.
There could be nothing as terrible as the death of a loved one, especially one who is so young and full of life. The Kennedy Family have been thrown into a state of mourning after Saoirse died of a suspected overdose. Kerry Kennedy led the tributes with an Instagram post for her late niece.
THE DEATH OF SAOIRSE LEAVES THE KENNEDY FAMILY WITH SHATTERED HEARTS
Kerry Kennedy posted a picture of a smiling Saoirse and accompanied it with an emotional tribute. In Kerry's caption, she said that the loss of Saoirse left the family members heartbroken.
She further said that her niece's life was full of hope, promise, and love. Kerry pointed out the deceased's many qualities, such as her love for all her family members, who have been hard hit by her demise.
Saoirse also had a passion for human rights and women's empowerment, devoting herself to helping communities in Mexico. Kerry ended her tribute by stating that Saoirse would be loved and missed forever. Kerry filled her Instagram page with different photo posts of her niece, as she tried to get over the loss.
Commenters sent their condolences to the family members and prayed that Saoirse's soul would rest in peace. Some commenters also attested to her kind heart and beautiful soul.
SAOIRSE HILL KENNEDY'S DEATH
Saoirse was the only child of Paul and Courtney Hill, and granddaughter of Robert Kennedy, a former U.S Presidential candidate, who was assassinated in 1968, in the run-up to the presidential elections.
The family made a statement confirming Saoirse's death after reports emanated that a person was found unresponsive at the Kennedy Compound in Massachusetts. Police had also answered a call from the compound in response to a likely drug overdose.
However, the family's statement did not give the cause of death. Saoirse once admitted that she was suffering from depression. She revealed this in a statement in 2016, where she said that her depression started when she was in middle school and would remain with her for the rest of her life.
Her death remains shocking to her friends and family, and they would surely miss her very much. All thoughts are with the Kennedy Family as they go through this difficult time.
Please fill in your e-mail so we can share with you our top stories!