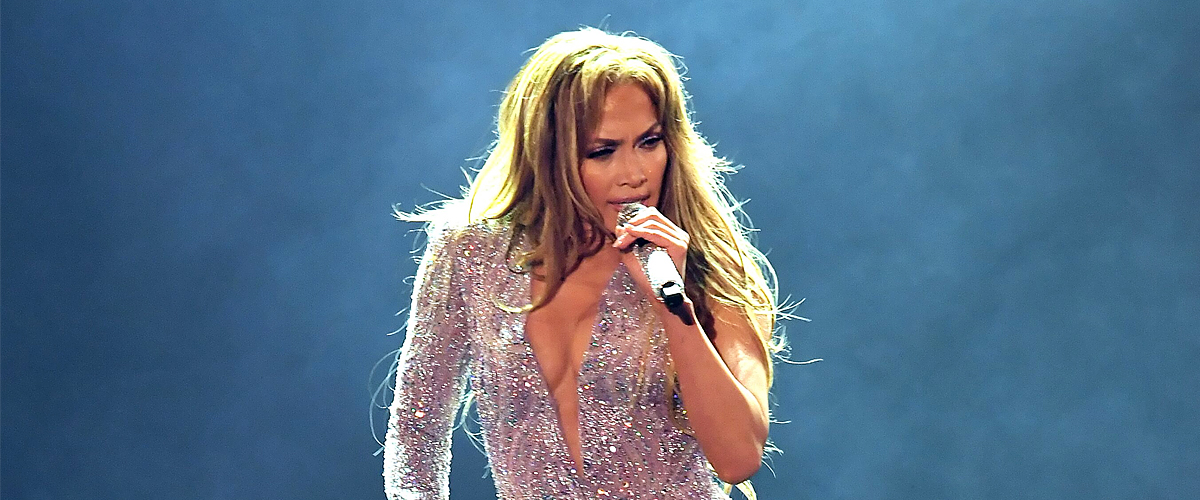 Getty Images
JLo Plays to a Crowd of Over 50,000 in Tel Aviv
Jennifer Lopez is celebrating her 50th birthday in style. Days after her lavish party, the singer jetted off to start the international leg of her "It's My Party" tour.
World renown singer, J.LO kicked off her 6-city tour in Tel Aviv. Her tour includes venues in Russia, Spain, Turkey, and Egypt.
The Pop sensation spoke a little Hebrew during her show. The concert was attended by over fifty thousand fans.
On Thursday night the queen of Pop thrilled the Tel Aviv audience at Park Hayarkon which is the city's main outdoor arena. The show involved an array of dancers and Lopez made at least six costume changes.
"That's my birthday suit," she yelled to the crowd.
One of her most eye-catching outfits was a low-cut bodysuit that left very little to the imagination. To the delight of her fans, the bodysuit was risque enough to give them a glimpse of her famous derriere.
"That's my birthday suit," she yelled to the crowd.
The singer and her fiancée, former baseball star Alex Rodriguez, landed in Tel Aviv on the Tuesday before the concert. She aimed to create a connection with the crowd and share the party vibe of her concert.
"Tel Aviv!" she said to draw the crowd into her world. "How are you all feeling? Did you come to party? Did you get an invite? Don't know if you heard, but it's my birthday and we're gonna celebrate together."
The crowd joined in the party and spent most of the show on their feet dancing along with her. Her entire performance was about an hour and forty minutes long.
"It's my birthday party and I have rules: You need to dance, have fun and party!" said J.LO laying down the law for her concert. "There are three things I don't mess around with: Family, party and money!"
For her hit song "Ain't Your Mama," she was joined on stage by her 10-year-old daughter, Emme Maribel Muñiz. Fans were blown away by the adorable performance.
"I want to thank you for coming to celebrate with me. Shalom! I learned how to say this — 'Ani ohev otcha [Hebrew for I love you],'" she said at the end of her show. "They call me Jennifer Lopez and I hope you enjoyed. Until next time!"
While most fans were excited about her concert in Israel, many were disappointed that the star ignored the plight of Palestinians and the letter from the boycott, divestment, and sanctions (BDS) movement to cancel the Tel Aviv show. However, others felt she had done nothing wrong.
Before leaving for the shows, the "Jenny from the Block" singer threw a massive 50th Birthday party at Emilio and Gloria Estefan's Miami estate on Star Island and spent most of the night dancing.
Please fill in your e-mail so we can share with you our top stories!