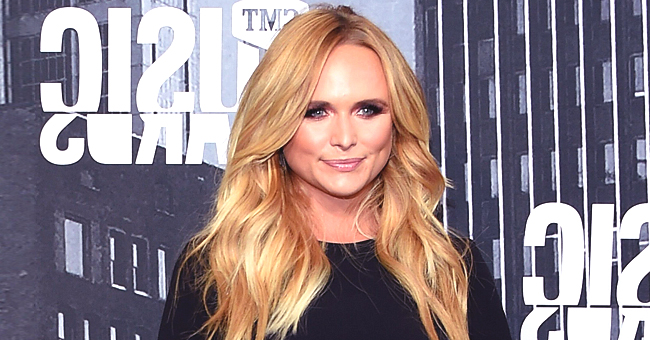 Getty Images
Miranda Lambert Shares Pictures of Her Dogs for 'National Mutt Day' (Photos)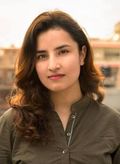 The country star showed off her love and adoration for the canines by sharing various black-and-white snapshots of her nine dogs.
Miranda Lambert, an avid dog and animal lover, marked the National Mutt Day on July 31 with a cute post of her adorable dogs.
The series of photos she posted included the country singer displaying her affection for all of her canines.
She captioned the post, "Happy National Mutt Day y'all. Honestly, when I search 'dog' in my phone 1,396 pictures come up. (Not to mention horses, kitties, and bunnies)."
AN INSPIRATION FOR ALL
More than 88,000 people have so far liked the post from Lambert, who is renowned for helping not just dogs but other animals as well.
Following her National Mutt Day post, several fans took to the comments section to open up about how the singer, who also runs the MuttNation Foundation, inspires them.

Fan's comment on Miranda Lambert's post. | Source: Instagram/mirandalambert
In reply to one of the commenters, Lambert further stressed why everyone should adopt a rescue dog. "It will rescue you," she wrote.

Fan's comment on Miranda Lambert's post. | Source: Instagram/mirandalambert
Another Instagram user, "emersonna22" agreed that rescue dogs "add a lot to our life..." Similarly, several other commenters expressed their love for rescue dogs.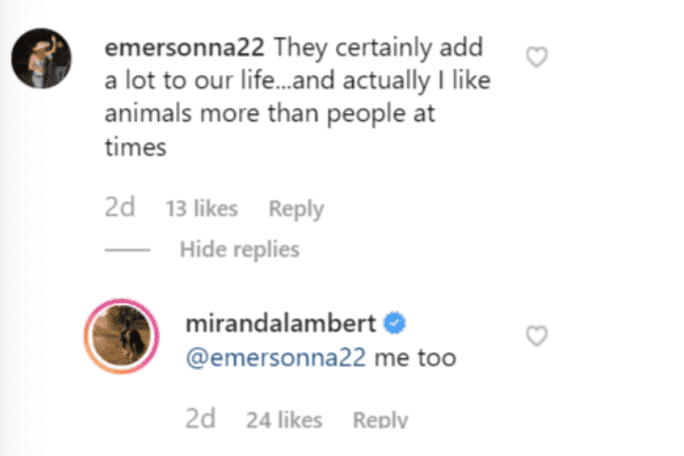 Miranda Lambert replies to a fan's comment on her post. | Source: Instagram/mirandalambert
A WORD OF ADVICE ON ADOPTING DOGS
Lambert has remained one of the top propagators of adopting rescued animals, especially dogs. Her foundation, MuttNation, not only works for the rescue of dogs in need but also helps them find a suitable home.
However, she advises people against picking up any stray dog off the street. Rather, she wants people to get used to the dog first.
"Sometimes people get excited and they take a dog home and they realize it's too much or it's too big or they're scaring their kids or whatever it is. So I think you have to spend time with it before you make that final commitment."
Her foundation also makes it easy for people without enough funds for adoption to instead bring in small contributions and donations such as blankets, dog food, or toys.
CELEBRATING THE FURRY FRIENDS
Meanwhile, the origin of National Mutt Day dates back to 2005 when pet expert Colleen Paige founded the unofficial holiday to celebrate mixed-breed canines in America.
It is estimated that every year, over three million dogs are rescued into a shelter, where they wait for their adoption.
Please fill in your e-mail so we can share with you our top stories!