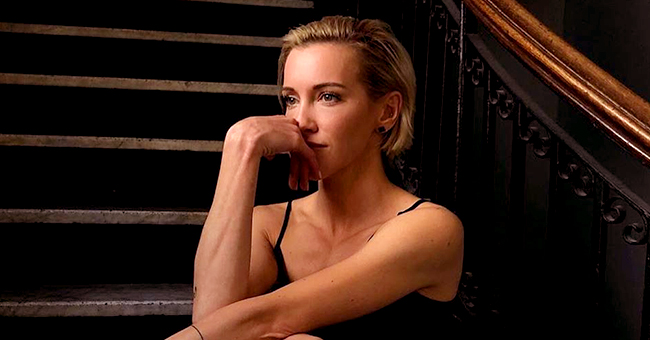 instagram/katiecassidy
David Cassidy's Daughter Katie Looks Stunning in Black Dress with a Semi-Sheer Chest

Actress Katie Cassidy is famous for roles in the hit TV series "Arrow" and in the film "When a Stranger Calls." Recently, the stunning star earned herself a spot as a fashion icon with her stunning outfit choice for Comicon.
Star Katie Cassidy Rodgers plays Laurel on CW's "Arrow." As the series enters its final season, Katie is gearing up to make her directorial debut.
She will be calling the shots behind the camera for one episode of the final season of the hit TV show. However, her upcoming debut was not the only thing that had fans fawning over her.
In fact, Katie sealed her spot as a notable fashion icon in the industry with one stunning outfit. She showed off her Comicon ensemble on Instagram.
The CW station regular donned a gorgeous black dress with a sheer neckline that plunged enticingly low. She wore her ash-blonde hair in a short but neat pixie cut with a sparkly clip to hold it in place.
The star is seen taking a sip of wine while looking at herself in the mirror in the picture. In her caption, she joked with fans asking if it was five o'clock yet.
Her accessories were kept to a minimum. She wore stacked silver rings on one finger and stud-style silver and black earrings to complete her outfit.

An admiring fan comment left on her post | Instagram: katiecassidy
Fans were blown away by how perfect she looked in such a simple outfit. The post garnered over seventy-eight thousand likes and the comments section was flooded with adoration for the actress.
"Laurel enjoying a drink after finally getting the new suit she deserves for once," joked one fan in the comments section.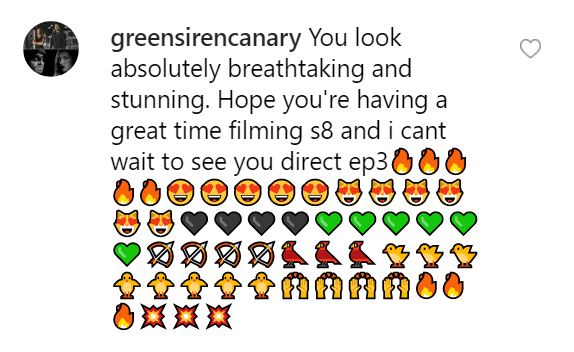 Another comment left on Katie's post | Instagram: katiecassidy
After reading all those comments, it's clear the dress was the perfect choice for the daughter of the late David Cassidy. She is certainly living up to his legacy as well.
However, while Katie might have followed in her father's footsteps with her choice in career, they did not have the best relationship when he was alive. In fact, People magazine reported that they were actually estranged for some time.
In 2009, during a joint interview with both of them, they revealed the ins and outs of their relationship with each other over the years. Katie was raised by her mother, former model Sherry Williams, and her stepfather, Richard Benedon.
As a result, her biological father, David, had very little to do with her upbringing. However, a source claimed that while he didn't really consider her his daughter, he still tried to be there for her if she needed him.
With her parents both moving on with other people, it is no surprise that they also had children with other people. Thus Katie has two half-sisters named Jenna and Jamie.
Please fill in your e-mail so we can share with you our top stories!