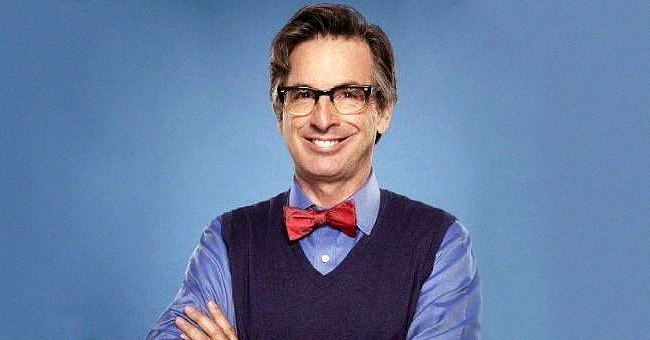 twitter.com/bobbyislewis
Meet 'Kung Fu' Star David Carradine's Lookalike Brother Robert Who Is Also an Actor

The Carradine family shares blood with several notable actors. The family's patriarch was actor John Carradine who had five sons and four of his five sons became actors.
Amongst the four Carradine brothers who became actors was the "Kung Fu" legend David Carradine and his look-alike brother Robert Carradine. Robert made his first appearances on television in western series like "Bonanza."
He also acted alongside his late brother David in the TV series "Kung Fu." His film debut was in the 1972 film "The Cowboys."
In 1977, he was infamously chomped by the vengeful killer whale in the film "Orca." A year later, Robert bagged a role in Hal Ashby's Oscar-winning Vietnam War drama "Coming Home" opposite Jane Fonda.
In the early 2000s, he became well known amongst a younger audience as the dad on the Disney show "Lizzie McGuire" which starred Hilary Duff as Lizzie.
More recently he hosted "King of the Nerds" on TBS and appeared on a fourth season episode of "Celebrity Wife Swap."
Carradine also has two daughters in real life. He and Susan Snyder share their daughter actress Ever Carradine. He had his second daughter, Marika Reed Carradine with his ex-wife Edith.
He also has a son, Ian Alexander Carradine with her. Edith and Robert parted ways in June 2019 after being estranged for some time before.
According to documents obtained by The Blast, the "Revenge of the Nerds" star and his ex-wife ended their marriage after working out a settlement. The settlement reportedly allowed Robert to keep his entire guitar collection and camera equipment.
He also retains possession of a 2008 Crown Victoria, a 1970 Triumph motorcycle and a Rolex as well as his collection of firearms. Edith was given the couple's Switzerland properties and a 2003 Ford Explorer.
The exes problems reportedly started long before the 2015 car crash that nearly killed them both. After the accident, Edith claimed in legal documents that Robert had confessed to deliberately driving into a semi-truck on a Colorado highway.
Edith blamed the crash on Robert's depression.
She believed he intended to kill them both in the crash in 2015. She reportedly confronted the actor about the accident and he confessed to her his intentions.
At the time, Edith blamed the crash on Robert's depression. Apparently, the star had been struggling after the death of his older half-brother actor David Carradine in 2009.
Please fill in your e-mail so we can share with you our top stories!