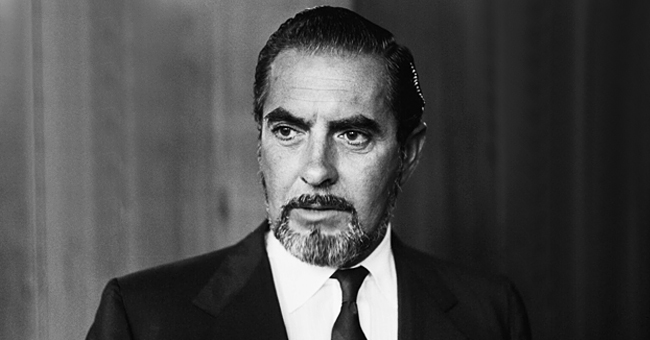 Getty images
Meet Tyrone Power's Only Son Who Is Following in His Father's Footsteps
Late actor, Tyrone Power was a great actor in his time, famous for his many movies, and many marriages. The legendary actor wanted a son so much, and got his wish, though he never met the child, as he died two months before his birth.
Tyrone Power appeared in many hit movies such as "The Mark of Zero," "Blood and Sand," and "Captain from Castile," to name just a few. The actor was also famous for getting married to three women, with the last of them, Deborah Ann giving birth to his only son, one that he sought so much.
However, Tyrone Power died two months before his son, Tyrone Power Jr. was born. The younger Power has grown into a man; he followed in his father's footsteps, and that of generations before him.
TYRONE POWER JR.
Tyrone Power Jr. was born on January 22, 1959; his mother was Deborah Ann Minardos, and she died on April 3, 2006. Tyrone Power Jr. represents the fourth generation of the Tyrone Power clan, with his great-great-grandfather, Tyrone Power Sr. and grandfather, also renowned actors in their rights.
Tyron Power Jr. attended Pomona College, California, and after his education, went on to pursue acting, a career that has become synonymous with his name and family.
The actor is also gifted with his late father's good looks and excellent acting skills. He has appeared in movies such as "California Casanova," "Elvis in Paradise," and "Dream Killer," "Cocoon," to name a few.
PERSONAL LIFE OF TYRONE POWER JR.
The actor lives in Los Angeles, California, with his wife, Carla Collins. He was previously married to DeLane Matthews, who bore him a son, Tyrone Keenan Power. He is also a proud supporter of the Los Angeles Lakers and the Los Angeles Dodgers.
Tyrone is proud of his father's achievements, and though he never knew him personally, people who spoke of the famous actor always had good words to say.
It would take a brave man to bet against Tyrone Power Jr.'s son, Keenan going on to become an actor as well. Only time will tell.
Please fill in your e-mail so we can share with you our top stories!