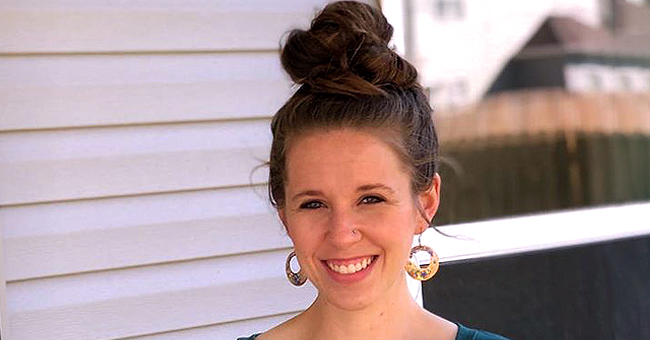 instagram.com/jillmdillard
Jill Duggar Is Mom-Shamed after Sharing Photo of 4-Year-Old Son Israel Wearing a Bib
Jill Duggar is no stranger to mom-shaming, and this time, she came under attack after she shared a photo of her 4-year-old son, Israel, wearing a bib.
Jill Duggar is a proud mother of two children, whom she shares with her husband, Derrick Dillard. Despite her best efforts, it seems some of her followers are determined to mom-shame her.
This time, she got heavily criticized after she shared a photo of her 4-year-old son, Israel, wearing a bib, on her Instagram story. A screenshot of the photo first appeared on Reddit, and the sharer, DuggarsSnark, wrote alongside it:
"It just really bothers me that this child is wearing a bib."
The photo showed Israel sitting at a dining table with a bib around his neck, and an empty plate in front of him. One critic wrote that Jill and Derrick are probably too lazy to clean their son up after a meal; hence, the bib.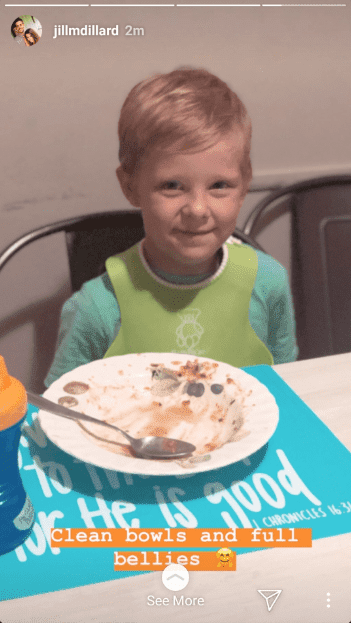 Screenshot of Instagram story of Jill Dillard
Another wrote that "Kids are weird," adding that maybe the little boy loves to wear bibs for fun, while others commented that for them, the problem lies in the fact that he's wearing a bib meant for children younger than him.

Photo: Instagram/@Jilldillard
Jill's son first appeared with the bib in the photo she shared to mark Samuel's second birthday. The post also garnered criticism with one follower, asking, why a 4-year-old is wearing a bib.
Another wrote that Israel is too old for a bucket bib, while a third commenter, wrote that if the "Counting On" star and Derrick showed their son how to eat, then he won't need the bib.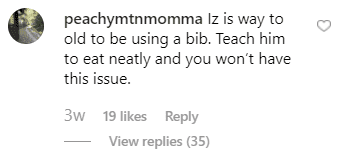 Photo: Instagram/@Jilldillard
Jill went through a similar experience in April after she shared a photo of her first child turning four. One of the reality star's critics pointed out that the jean Israel wore was old, and asked the mum-of-two why she didn't get her son something new for his birthday.
Another critic took a jab at the razor scooter the then-celebrant, got from his grandparents, Jim Bob and Michelle Duggar. The critic said it was not age-appropriate, as the bike is for 5-year-olds'.
A third critic pointed out that in the photos shared by Jill's sister-in-law, Anna Duggar, Derrick was missing, and others pointed out that the dad-of-two was always missing from Duggar family events.
Jill did not respond to comments then, and she is yet to reply the mom-shamers now. It's unlikely that the hurtful comments would stop, except the TV star chose to leave social media, which is most likely not going to happen.
Please fill in your e-mail so we can share with you our top stories!