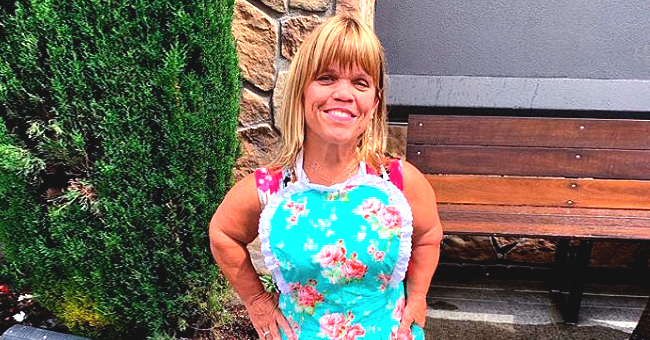 instagram.com/amyjroloff
Amy Roloff Urges Fans to Appreciate Moments before They 'Slip Away' after Visiting Her Parents

The matriarch of the Roloff family has recently taken to her official Instagram account to share a very sweet picture of herself with her parents.
Amy Roloff decided to show her millions of fans and followers a little more about two of the most important people in the world for her, and what it meant to spend time with them.
According to Amy, her trips to Michigan are always moments that she can take with her to Oregon, especially now that her parents are getting older.
CHERISHING THE TIME THEY HAVE LEFT
In the heartfelt post, where she can be seen smiling while having lunch with her mother and father, the "Little People, Big World" star wrote:
"This time the moments meant so much more - maybe because I'm not so sure when the next time I'll get to share a day, a conversation, a meal ... with my Mom and Dad."
SHE DIDN'T GO ALONE
Amy shared some of her wisdom and claimed that, as she grows older as well, she has come to realize how important it is to be grateful for such special moments.
Not only that, but Amy's visit to Michigan was also special because her boyfriend, Chris Marek, accompanied her on the trip, for which she was very grateful.
She said:
"I loved that Chris was by my side and able to come out again and share in the moment and hang out with me too. Sharing, gathering, thankful for now."
A VALUABLE LESSON ON HOW TO LIVE
To the 54-year-old, it doesn't matter what happens in one's life because all the moments - good, bad, happy or sad - are important, and there is always room to love, hope, forgive, agree and disagree.
According to Amy, although her mother's mind is still strong, her body is getting weaker, which is why she chooses to appreciate these little moments as much as she can.
Despite the dispute with ex-husband Matt over the farm, Amy has plenty of reasons to smile. Not only has she found love but she will also soon welcome another grandchild since Tori Roloff is pregnant for a second time.
Please fill in your e-mail so we can share with you our top stories!