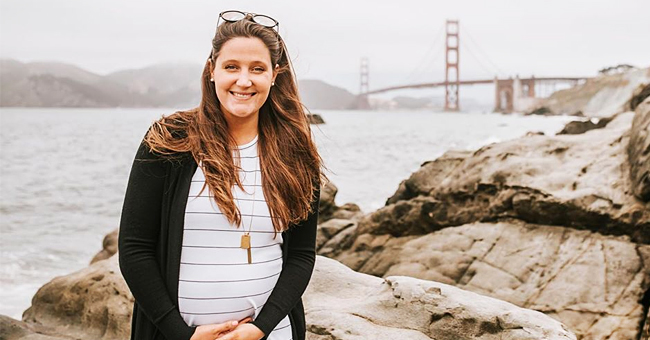 instagram.com/toriroloff
Tori Roloff Compares Ultrasound Photos of Her 'Baby Girl' and Son Jackson
Tori and Zach Roloff are currently expecting their second child together. The Little People, Big World star took to her Instagram Stories to share ultrasounds that compared her first born to the little girl she's expecting.
On her social media account, Tori Roloff shared the ultrasound of her baby girl. She captioned the image: "Oh hi pretty girlsie!!! We can't wait to meet you!!!"
The little girl's due date is in November. In another image on Instagram Stories, the reality star also shared her son, Jackson Roloff's ultrasound and below she added her baby girl's one.
Fans who watch Little People, Big World, know that Jackson, 2, has dwarfism. Knowing this led to her fans asking if she knew whether the girl was also a little person like her father, Zach and older brother.
"We love her and can't wait to meet her."
In a video message, the star explained: "Everyone keeps asking after seeing the ultrasound of our little girl if she's a little person or of average height." Putting the question to rest she said: "The answer is, – we don't know, and we won't know until she's born."
She then revealed that she and her husband could find out if they did "an amniotic draw." However, she shared that chosen not to do so "because we don't care either way."
Besides not caring, she also acknowledged that the procedure came with "a lot of risk involved with it." Either way, the parents already "love her and can't wait to meet her."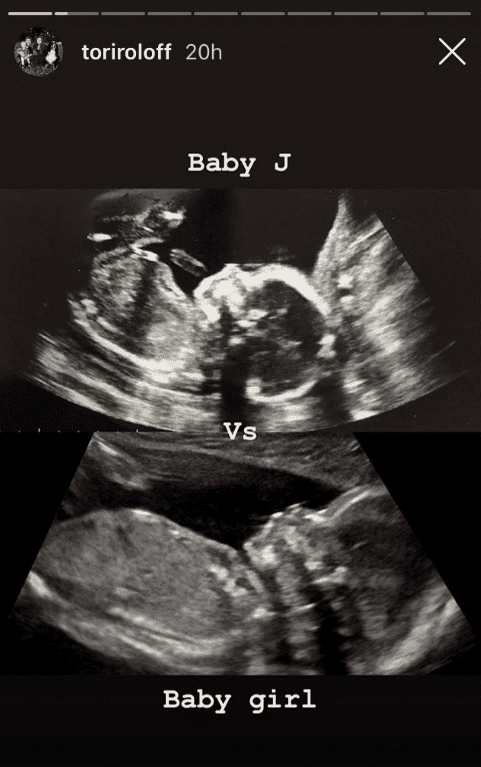 Ultrasound of Jackson and expected baby girl | Photo: Instagram Story/Tori Roloff
Tori also revealed to their fans that dwarfism could be discovered in week 24 to 32 of pregnancy. She shared that the same timeframe was the one they found out about their son.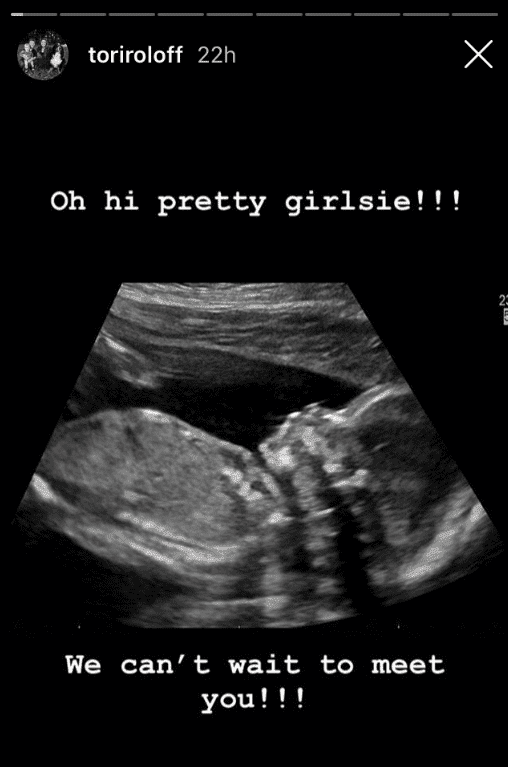 Ultrasound of expected Roloff baby girl | Photo: Instagram Story/Tori Roloff
However, she clarified that it wasn't a diagnosis until the child was actually born. According to WebMD, an amniotic draw is done by inserting a "thin needle through" the "abdominal wall into" the r uterus and then the amniotic sack.
A small sample of amniotic fluid is then drawn and the needle is removed whereas the insertion point is covered with a bandage.
In a previous lengthy post, Tori pleaded with her fans to avoid asking pregnant people if they were sure they weren't expecting twins. The star revealed that with her second pregnancy she was having body and weight issues and found the question quite hurtful.
Please fill in your e-mail so we can share with you our top stories!