Keanu Reeves Spotted with a Bushy Beard and Bare Belly on the Set of 'Bill & Ted'
Keanu Reeves was photographed rocking a Mohawk and full beards in New Orleans while stepping out of his trailer to film scenes for the movie "Bill & Ted Face The Music."
The picture was taken on the 1st of August, and it showed the "John Wick" star donning an edgy look for his role as Ted Theodore Logan.
Logan is a middle-aged father who together with his friend, Bill S. Preston, is destined to save the universe with their music.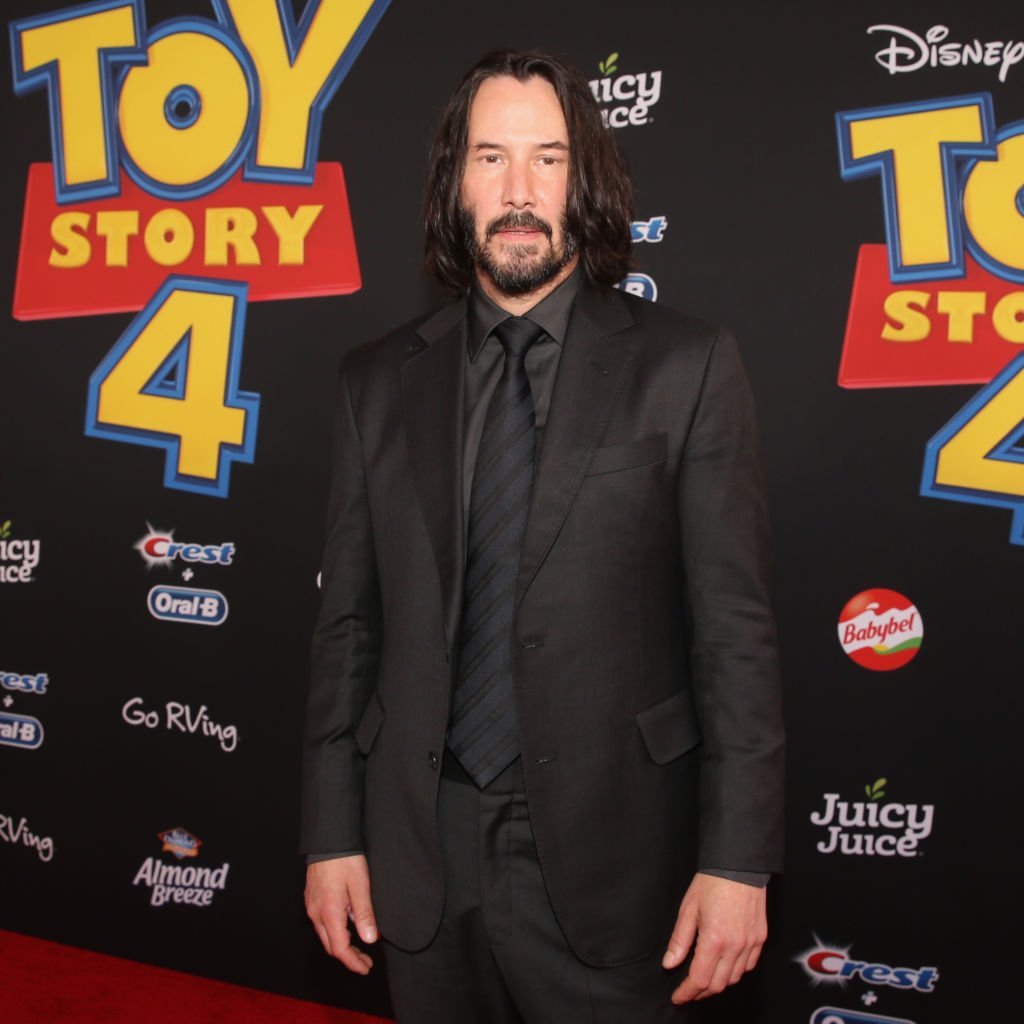 The movie which is the third installment of the popular franchise Bill and Ted is scheduled to be released on the 21st of August, 2020.
The Canadian star was photographed wearing a skin-tight long-sleeved Under Armour shirt which he rolled up to reveal his belly and dark blue denim jeans. He completed the outfit with patterned sneakers.
Keanu Reeves looks nearly unrecognizable sporting a long beard and mohawk https://t.co/u91yh1lxAr

— Daily Mail Celebrity (@DailyMailCeleb) August 3, 2019
The behind the scenes photos of the movie also shows him holding a towel which he uses to keep cool in the scorching heat of New Orleans while filming.
BACKSTORY OF THE FRANCHISE BILL AND TED
"Bill & Ted Face The Music" is being filmed 30 years after its debut in 1989: "Bill & Ted's Excellent Adventure." The second installment, Bill & Ted's Bogus Journey, was released shortly after in 1991.
The third installment is retaining the original cast of Keanu Reeves as Ted, and Alex Winter as Bill, with the original screenwriters, Ed Solomon and Chris Matheson, manning the screenplay.
The movie features a star-studded cast like Dezmann Still (playing the role of Jimi Hendrix), Jeremiah Craft (as Louis Armstrong), Daniel Door (as Mozart) and Sharon Gee (as Ling Lun, the legendary founder of music in ancient China and is said to be the creator of bamboo flutes).
Yes, you read right, famous musicians throughout history are making an appearance in this time-traveling science fiction.
Bill & Ted reunited! Check out @EW's bodacious new interview with @alxwinter and Keanu Reeves! https://t.co/2tSIoEPVhN #billandted #billandtedsexcellentadventure #alexwinter #keanureeves #billandted3 @ed_solomon pic.twitter.com/Wsetx8gSF5

— Bill & Ted 3 (@BillandTed3) March 30, 2018
The movie has Bill and Ted, now as middle-aged fathers receiving a warning from a visitor who resides in the future. They are told to create a song that will save all life and the universe.
Charged with this destiny, the duo work together to complete this task. Along the way, they receive help from their families, old friends, and legendary musicians.